Alexis Bledel and Vincent Kartheiser have decided to end their marriage.
After eight years of marriage, Vincent has filed for a divorce from the Gilmore Girls actress, their reps confirm to E! News. Us Weekly got copies of the papers Vincent filed on August 10 with the Putnam County Supreme Court in New York.
The actor from the movie American Hangman asked actress Alexis Bledel to marry him more than nine years ago. In March 2013, only Us confirmed the engagement. Later that month, Kartheiser told Us how much he loved the Sisterhood of the Traveling Pants actress.
He told Us at the season 6 premiere of Mad Men in Los Angeles, "I'm a very lucky man." "I keep saying girlfriend. Then I say, "I mean, my fiancee!"
The next month, Bledel told Us in an exclusive interview that she and Kartheiser planned to plan the wedding "together," but they hadn't started yet. Then she showed off her diamond ring with a round cut and said, "Vincent chose it."
After meeting on the set of Mad Men three years earlier, the couple secretly got married in Ojai, California, in June 2014. "It was a small and private family affair," a source told Us at the time. "They wanted something relaxing and beautiful. Ojai was a perfect place. His family flew over from the East Coast."
Also Read: Tommy Dorfman Says That She Is Engaged To A Woman After Her Divorce
Later that year, Alexis and Vincent walked the red carpet for the first time as a couple at the opening of the Macallan Masters of Photography collection at The Bowery Hotel in NYC.
Vincent later told Vulture that he respected their privacy.
"It's something I realized about what's most important to me," he said. "If I tell everyone about them and open that door to their raging anger that they need to get out or their adoration that they want to show off, it makes it smaller. It makes it less valuable; it weakens it. Love is magical, and everything else is…deeply spiritual, and it just doesn't feel right."
Do The Couple Have Any Children?
In the fall of 2015, they welcomed a baby boy, which was their first child. In an interview with Glamour, her co-star on Gilmore Girls, Scott Patterson, confirmed the news.
Patterson, 63, said at the time about his longtime friend, "She's really grown as a woman, and now she's a proud new mom, married, and happy." "We're comparing notes because my son Nick, who was born in July 2014, is about a year and a half older than her young son. I'm giving her pictures and videos and telling her what to expect. We're just having a great time with each other."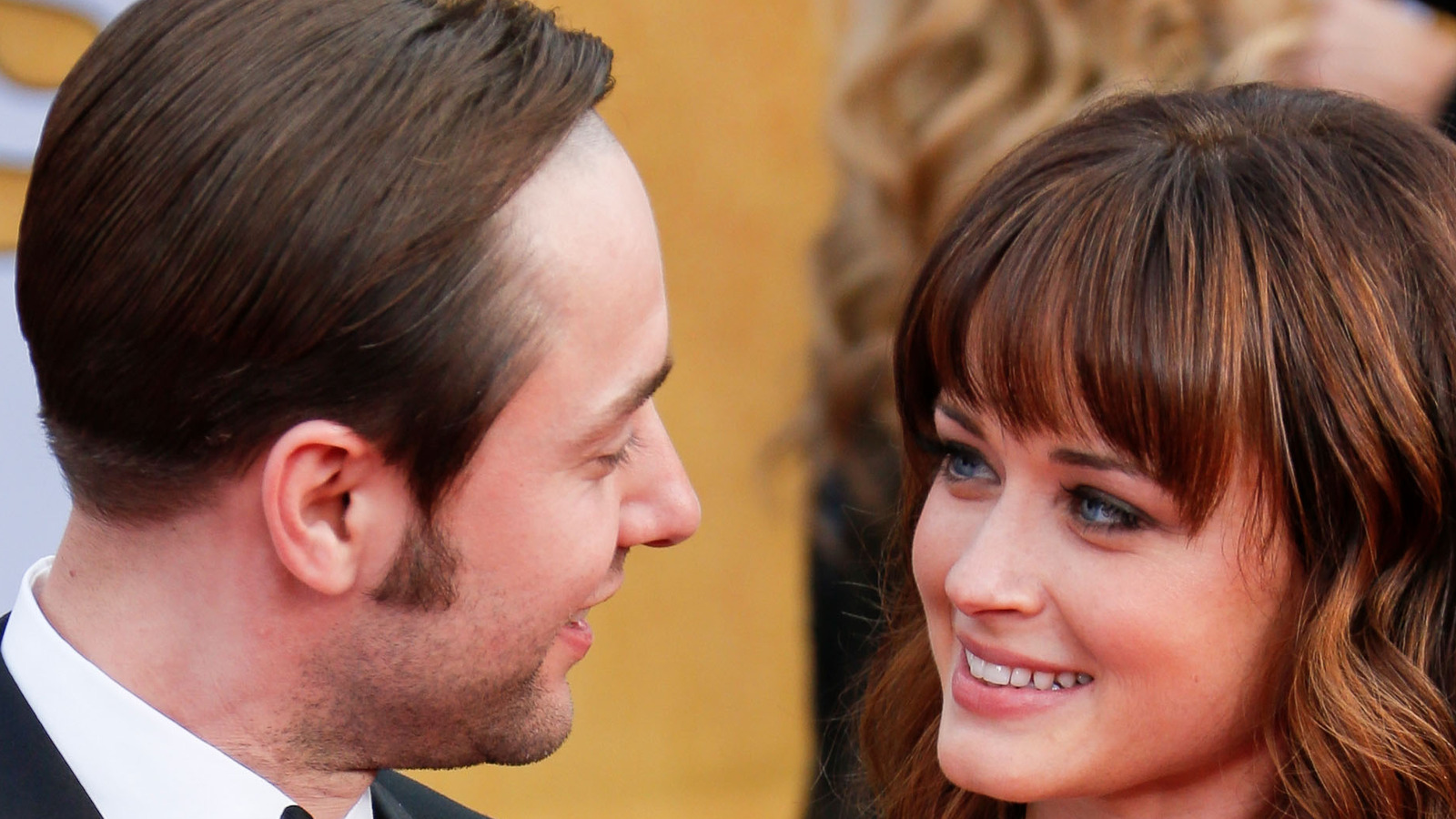 Also Read: Who Is Jenna Ortega's Boyfriend In 2022? Is She Dating Isaak Presley?
Bledel made headlines earlier this year when she said she was leaving The Handmaid's Tale after four seasons.
"After much thought, I felt I had to step away from The Handmaid's Tale at this time," the Texas native, who has played Emily/Ofglen on the Hulu drama since its 2017 debut, told Variety in a May statement. "I will always be grateful to Bruce Miller for writing such true and moving scenes for Emily, and to Hulu, MGM, the cast, and crew for their support."