Colin Kaepernick, who used to play quarterback for the San Francisco 49ers, is now a dad.
Sunday afternoon, Kaepernick and his long-term girlfriend Nessa Diab shared on social media that they had their first child.
In the monochrome post shared by Nessa on her official Instagram account @nessnitty she wrote "I thought long and hard about sharing our life changing news today. I decided to do so because today is the first day in a few weeks where I stepped out for work with a new life title – MOM!"

She further added," Colin and I welcomed our amazing baby to the world a few weeks ago and we are over the moon with our growing family. Recovering after delivery has been a journey (more on that later) and honestly I wasn't going to share anything because this is sooooo personal to us and I realized I'm a complete mama bear! Colin is the most amazing dad and I'm soooo grateful that he is by our side for every moment of this journey. I know sharing this allows me to connect with you in different ways that I never imagined. My conversations and life experiences have already changed. And my world has gotten that much bigger thanks to our sweet little baby who has shown me how to love in ways I never knew."
Also Read: Is Yung Gravy Dating Addison Rae's Mother? Here's What We Know!
She also showed her love for Colin by adding," Thank you everyone for your support as always. Love, The Kaepernicks".
An Insight Into Colin Kaepernick And Nessa Diab's Relationship
2015
Nessa Diab was first linked to Colin in 2015. But neither of them confirmed their relationship at that time.
February 2016
In Feb 2016, they both as pair, attended a charity function to support children who are fighting heart diseases.
September 2016
Colin and Nessa both appeared at the Time 100 Gala. Colin shared an IG Boomerang of himself and her lady love.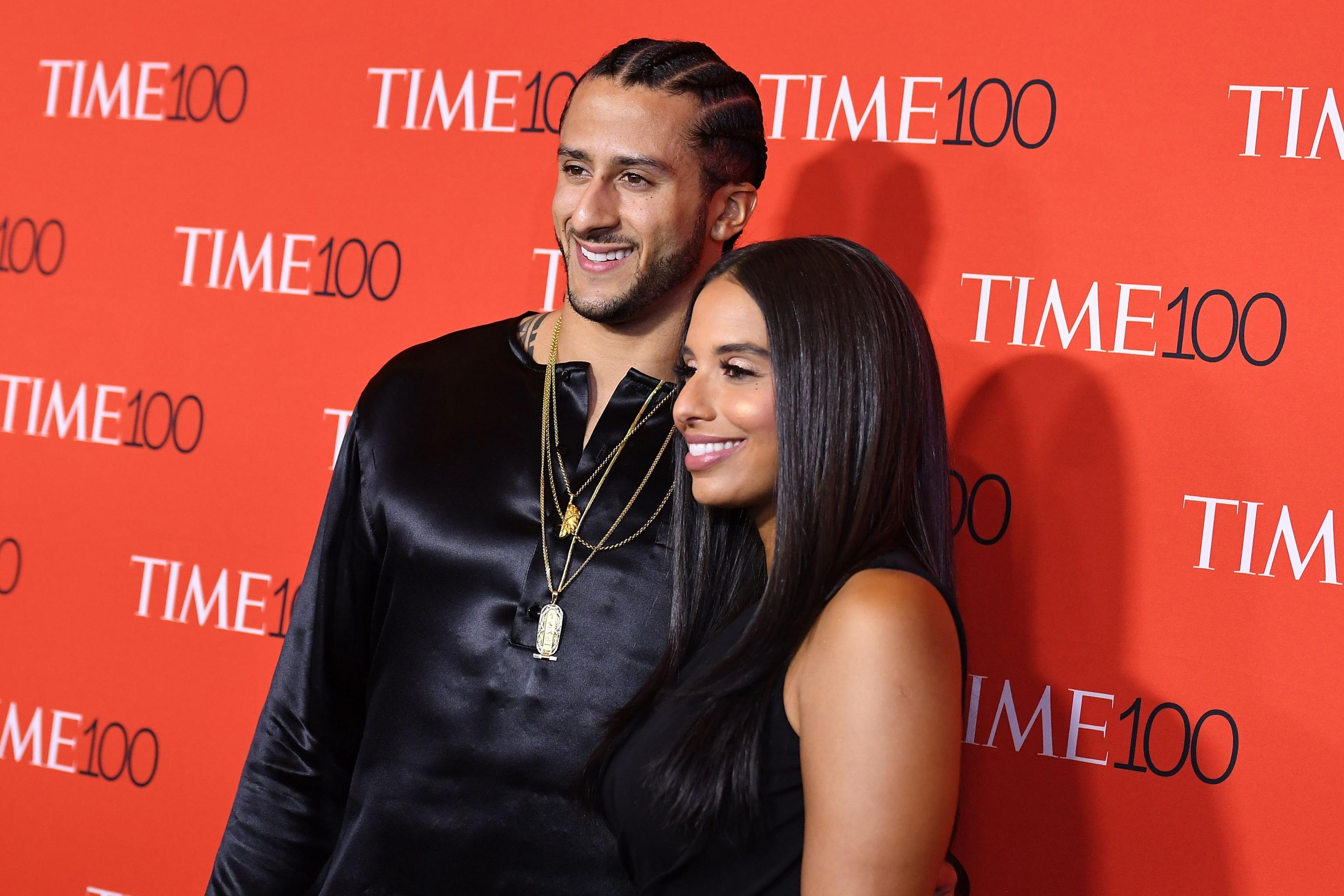 November 2017
Diab made it clear how she felt about Kaepernick by writing a tribute for GQ magazine after the magazine named him Citizen of the Year. She wrote in November 2017 that Colin has always helped people and been involved because he cares about them.
"One reason he was given a new family was that his parents had lost two children to heart problems. Because of this, he has been helping young children with heart problems get the right care for years."
February 2018
Kaepernick gushed about his girlfriend when she helped him keep his promise to give $1 million to charities that help poor people.
In February 2018, he said in an Instagram video, "Words can't say how grateful I am for everything you've done for me." "I'm excited to see what we can do together in the future! I Love You, Queen!"
April 2020
When it was announced that the president's campaign would spend $10 million on a Super Bowl ad, Diab called out Trump and NFL commissioner Roger Goodell on Twitter.
A few months later, a false report said that the football player would sign with the New York Jets. His girlfriend told him to go through with it. She tweeted at the time, "Any team that really wants to win should sign Colin."
Also Read: Why Did Mary Kay And Vili Divorce?
October 2021
The couple stayed out of the spotlight for the most part, but they did go to the premiere of his limited Netflix series, Colin in Black & White.
August 2022
Diab announced that she and Kaepernick had their first child just hours before she walked the black carpet at the 2022 MTV Video Music Awards. Both Colin and Colin's Girlfriend are delighted after the arrival of their first child.