Dawn Early Life And Career
Kim Hyo-jong, better known as Dawn was born on June 1, 1994, and was formerly known as E'Dawn. He is a South Korean rapper and songwriter under P Nation.
Dawn is most known for being a member of the South Korean boy band Pentagon, where he released nine EPs in both Korean and Japanese before leaving Cube Entertainment in 2018. Dawn was also a member of the group Triple H, which released two EPs with (then) bandmate Hui and labelmate Hyuna.
About a couple of years back, Dawn debuted as a solo artist on November 5, 2019, with the track "Money."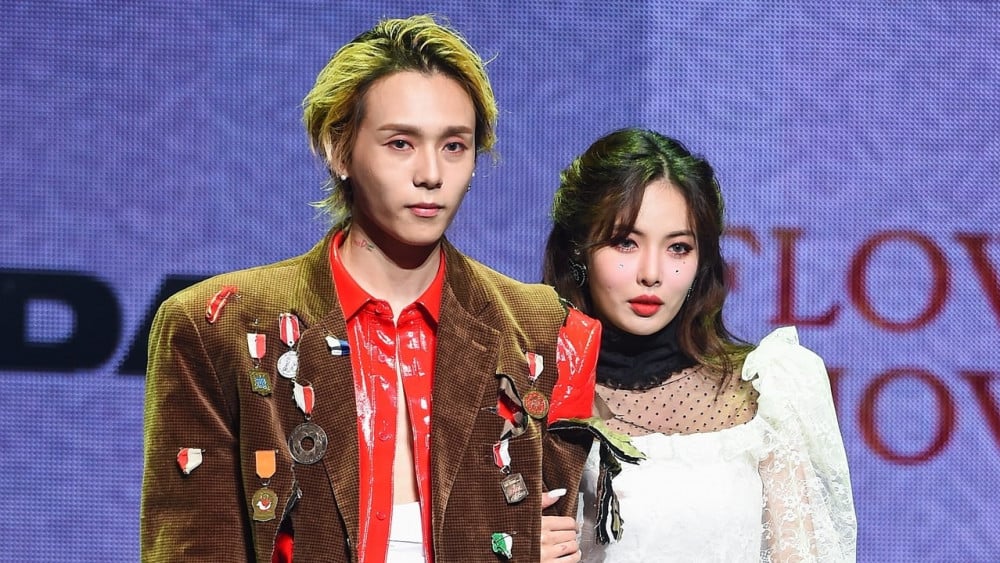 Dawn confirmed on August 2, 2018, that he has been dating Hyuna since May of 2016.  On February 3, 2022, they announced their engagement.
Dawn made his debut as a dancer and rapper with the group Pentagon under Cube Entertainment on July 10, 2016, under the moniker E'Dawn. Pentagon Maker, a variety show, helped to develop the group. Despite being removed from the show, E'Dawn was added to the final lineup of the group, with Yan An and Shinwon. E'Dawn participated as a songwriter for the group's debut EP, Pentagon, authoring lyrics for "Lukewarm" and "Organic Song," as well as providing music for the latter. Until his departure, he continued to write songs and music for the band, including "Runaway" and "Shine."
On April 4, 2017, it was reported that E'Dawn will form Triple H with bandmate Hui and labelmate Hyuna, and that the trio would star in a new show called Triple H Fun Agency. The EP 199X was released on May 1, 2017, and it was the group's first release. E'Dawn contributed as a songwriter once more, authoring all of the songs, including the lead single "365 Fresh."
Also read: Beyoncé Announces Seventh Album Renaissance – Sets Release Date
Dawn looks flamboyant in his newly released 'Stupid Cool' music video
Dawn, the South Korean singer, and rapper has released new music.
On Thursday, the 28-year-old K-pop sensation released a single music video for the song "Stupid Cool."
Dawn takes over summer in the MV and makes an unexpected proposal. The P Nation artist's latest single, "Stupid Cool," is a fun song about falling in love without caring.
Dawn's first solo release since his EP Dawndididawn in October 2020 is "Stupid Cool." In September, he and his fiancée, singer Hyuna, released the collaboration EP 1+1=1.
Last week, Dawn published a poster for "Stupid Cool," which was shot by Hyuna.
After two years of dating, the couple got engaged in February after going public with their romance in August 2018.
Dawn rose to prominence as a member of the boy band Pentagon. He is best known as a solo artist for the tracks "Money," "Dawndididawn" with Jessi, and "Ping Pong" with Hyuna.
Also read: Singer Tems Diagnosed With Reflux Laryngitis, Know Her Early Life And Net Worth
What Is Dawn's Net Worth
Dawn is a well-known South Korean rapper with a significant fan base on social media. Dawn is well-known for his personal life and social media presence in addition to his singing career. He is one of South Korea's wealthiest rappers, with a net worth of $3 million.