Destiny 2 Season 18 is almost here, but details have already been leaked, including the fact that a classic raid is coming back to the game, which won't surprise most players. On August 23, Bungie will hold a showcase where they will officially announce the new season and give details about the upcoming Lightfall expansion. But thanks to leaks, we already know the name of the next season and the name of the raid that will be back.
A Twitter user named Josh Hunt has a good track record of leaking accurate information about Destiny 2. According to them, the next season will be called "Season of the Plunder" and will be all about the Fallen. Two new seasonal activities called Hideouts and Expedition have also been announced. As far as the raid goes, it will be King's Fall, which is something most people already guessed. In addition to this, another leak has shown that something called "Destiny 2 Free Week" could come with Season 18.
Destiny 2 Confirm King's Fall, Season Of The Plunder, A Pirate Theme
The latest rumors say that Season of the Plunder will be the name of the new season. Several rumors said that the season would be about pirates, but a recent post from reputable dataminers proved it. Now, "Plunder" could mean a lot of different things in Destiny 2, especially when it comes to the Fallen enemies.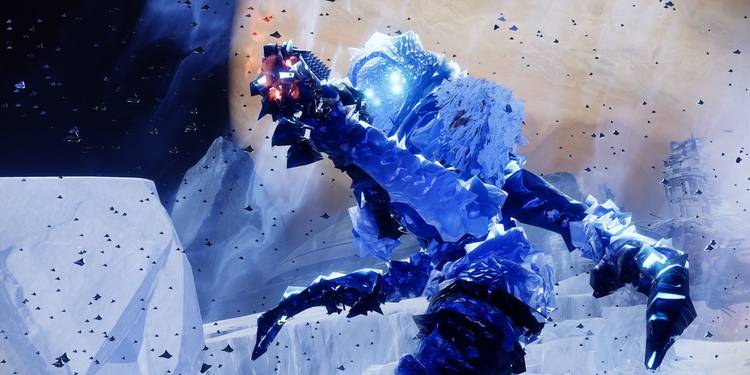 The 30th Anniversary Dungeon was all about pirates, and the Fallen were the type of enemy. Players had to go through the legendary loot cave and push through various treasures and the remains of Guardians and Fallen. Many people are curious about how this idea will connect the story to the ongoing expansion.
Also Read: Fortnite x Dragon Ball Trailer Leaks – All You Need To Know!
King's Fall has been confirmed to be the next Raid that will be played again in Destiny 2. A previous post about the return of the Dreadnaught-inspired Cathedral of Dusk map gave away a lot about the return. But recent leaks show that the Raid that will be played again will be King's Fall.
Even though there is no more information about the activities, players can expect a normal six-player activity and a three-player quest next season.
The Drifter might also have a role in Destiny 2 Season 18's episode, since his personality and actions make him seem like a con artist, which fits the season's name and theme.
There are also other leaks from different places that say different things, like Osiris and Eramis waking up, Exo Stranger's fish being from Neptune, and more. Since most of these haven't been proven yet, you should take everything with a pinch of salt.
Also Read: The Masked Singer Season 8 – Complete Details!
King's Fall coming back in Season 18 also makes sense because Savathun hinted at the return of the Taken King, which is probably not a direct reference to Oryx but to someone else taking on Oryx's title in a new Season, possibly Season 19. Hunt also talks about a few small details about the Lightfall expansion, which is called "Nebula" on Bungie's internal website and is said to include a new subclass called "Strand." Even though the upcoming Destiny 2 showcase event will confirm or deny these leaks, it's important to note that Hunt also datamined Season of the Haunted's name before it came out.