NASA is very serious about its upcoming UFO investigation.
Back in June 2021, UFOs got a lot more respect after NASA said it was getting ready to bring together a group of experts to figure out what might be behind the strange, unidentified flying objects that many airline pilots, military personnel, and regular people have seen in recent years and that have been caught on video, radar, and other sensing devices.
The agency said that it would start a scientific study into UFOs, which used to be called "unidentified flying objects" but are now called "UAPs" ("unidentified aerial phenomena").
NASA officials said at the time that the main goals will be to find and describe the UFO data that is already out there, figure out the best ways to collect observations in the future, and figure out how the agency can use this data to help us learn more about these strange sky sights.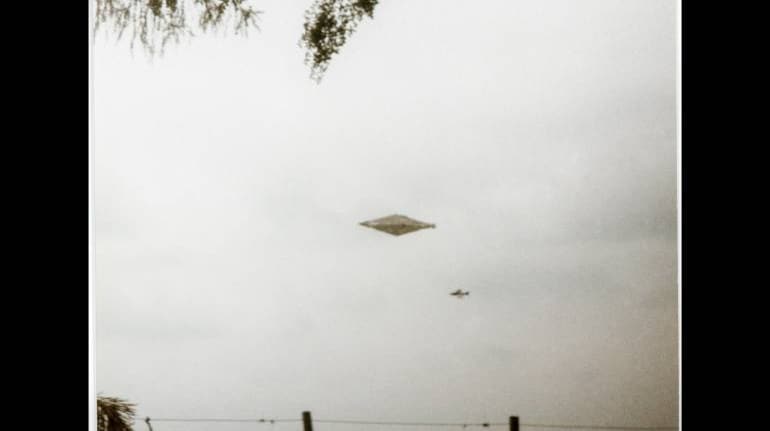 The search for life in the universe is one of NASA's main goals. NASA hasn't found any good proof of life beyond Earth yet, but it has been exploring the solar system and beyond for a long time to help us answer important questions, like whether we are alone in the universe. The agency's astrobiology program looks into how life started, changed, and spread beyond Earth.
Does NASA believe UFOs and aliens exist? Read on to find out the agency's perspective about intelligent life beyond earth.
Also read: UFO Beach Texas Isn't About Aliens, It's A Nude Beach
Are Aliens And UFOs Real As Per NASA?
NASA has done research at the SETI Institute, looked at Martian meteorites, and found methane in the atmosphere of Mars, among other things, but hasn't found any evidence of intelligent life elsewhere, 'YET'. One of NASA's main goals, though, is to look for life in the universe.
NASA has used a lot of different methods to try to find life on other planets. NASA's research plan for astrobiology is based on three basic questions: How does life start and how does it grow? Is there life somewhere else in the universe? How do we find out if there is life out there?
In the agency's search for life, missions like the Transiting Exoplanet Survey Satellite (TESS) and the Hubble Space Telescope are used to look for exoplanets that could support life.
NASA held a press conference on June 9 with only a few hours notice to talk about a study it was going to do on "unidentified aerial phenomena" (UAPs). The acronym is a new name for what people usually call "unidentified flying objects," or UFOs, which are often linked to claims of extraterrestrial visits and conspiracy theories about the government.
The public wanted to know why one of the best scientific groups in the U.S. was getting involved in something that has often been considered to be pseudoscience.
But the statement was also in line with the sudden change in attitude toward UAPs. After first-hand accounts and videos from U.S. fighter pilots claiming to have seen strange objects in the sky were made public, the Department of Defense released a long-awaited report on its own investigations into the subject last year.
All things considered, it is clear that NASA thinks there is a good chance of life beyond earth and is serious about figuring out how UFOs work.
NASA Will Now Look Into UFOs With "Full Force," Says The Agency
During a town hall meeting held by the agency's Science Mission Directorate (SMD) on Wednesday, NASA made it clear that it is still very interested in studying UFOs.
The meeting was a follow-up to the recent announcement of a NASA-funded study to look into things seen in the sky that can't be explained by any known human or natural phenomenon. These sightings, which are also called "unidentified aerial phenomena" (UAPs), have gotten a lot of attention from the public. They also raise concerns about air safety and national security, which is why NASA is looking into the topic more.
Also read: Are There Clues About Aliens And UFOs In Mona Lisa?
During Wednesday's town hall, Daniel Evans, the assistant deputy associate administrator for research at SMD, said, "We're going full force on the UAP study." "This is very important to us, so we're giving it a lot of attention."
David Spergel, who is the president of the Simons Foundation, will be in charge of the study. He will work with "some of the world's leading scientists, data practitioners, artificial intelligence practitioners, and aerospace safety experts," said Evans. Their job is to tell us how to use science and data to make UAPs safer.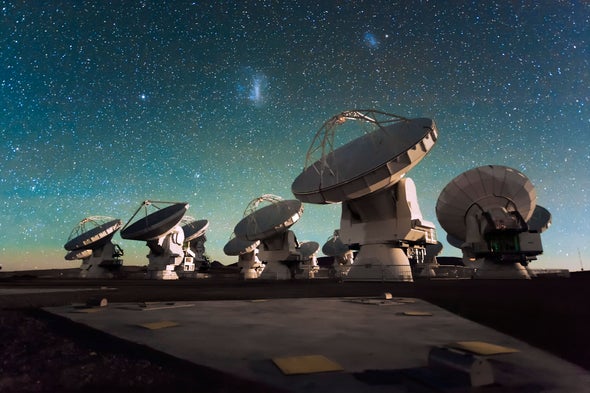 A slide from the PowerPoint presentation at the town hall says that the members of the team will be chosen by SMD and NASA's Aeronautics Research Mission Directorate, with input from the U.S. Department of Defense and Congress.
65 Percent of Americans Believe Aliens And UFOs Are Real
A national survey from the Pew Research Center, which came out in June of last year, found that Americans as a whole were more open to the idea of alien life than Utah residents.
Pew found that 65% of Americans said their best guess is that there is intelligent life on other planets. This was right before the government's UAP assessment came out. 51% of the general public, which is still a big number, said that UFOs reported by people in the military are likely proof that there is intelligent life outside of earth.