Is Martin Kove leaving Cobra Kai, and is John Kreese really dead? 
Just a heads-up that we're about to dive deep into Cobra Kai season 5 spoilers because there's a lot to discuss regarding that huge conclusion. If you haven't already, I'd advise you to go back and finish the season. The big battle, though, wasn't exactly pretty, as you already know if you watched the entire season. Fans were in for a massive surprise right from the start of the show, which raised the possibility that some characters wouldn't even return for season 6. (if it happens). Despite the fact that Cobra Kai will never perish, these characters are not unbeatable.
Interested in learning the truth? We must start with the obvious, though. In spite of the numerous conflicts that took place in the climax, John Kreese and Chozen were two characters who very well may not have survived. So they made it through?
Cobra Kai Season 5: Does Kreese Die?
At the end of Cobra Kai season 5, Kreese(Martin Kove) doesn't die, but he does fake his own death.
Also Read: John Mayer's Dating History: Jennifer Love Hewitt To Katy Perry!
In the season 4 finale, Terry Silver lied to Kreese and forced Stingray to say that Kreese was involved in a violent attack. He was arrested, and in season 5, he spends time in prison for crimes he didn't do. With his skills, he is able to protect himself from some of the attackers and bad guys who are also in jail with him. But a number of other inmates keep stealing his Jello-O, which is a key part of Kreese's plan to get out of jail after he realizes he won't be able to get out legally any time soon.
In the last scene, an inmate stabs him, and blood starts pouring out of his chest. Officers rush to the scene, and he is taken away on a stretcher to get medical help. However, when a doctor looks at his wounds, the blood turns out to be just red Jell-O. Kreese faked the stabbing and went to work right away to kill the officials who were keeping him from being free.
He gets away with the help of a stolen ID card, setting up a possible "on the run" storyline for season 6. Getting back to that…
Is Chozen Okay? Season 5 Of Cobra Kai Ended With A Cliffhanger
One of the most stunning events of the series occurred when Terry Silver and Chozen got into a fistfight at Silver's apartment after the Miyagi-Do students broke into Cobra Kai and the adults went there to try to take Silver down for good. They walked into one of Silver's collection rooms, where Silver got a katana and Chozen showed he brought his sai swords and took swings at each other. Outside, in very shallow water, the two continued their legendary duel.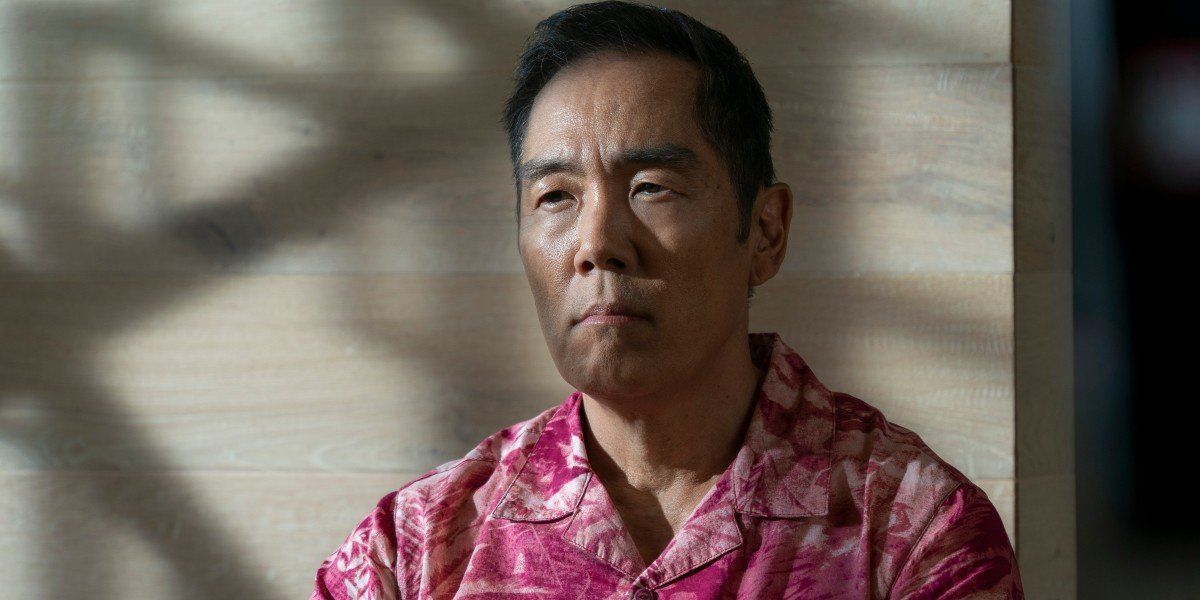 Chozen(Yuji) had Silver on the ground and was about to deliver the killing blow when he became sidetracked by Johnny's plight. Chozen was about to collapse into the river when Silver slashed him across the back with his katana, forcing him to lose a lot of blood and knock him over. Silver abandoned him in the wilderness.
Also Read: Who Is The Weeknd Dating? Is Simi Khadra His New Girlfriend?
Concern about Chozen's welfare grew when Miyagi-Do exposed Silver and Cobra Kai's heinous behavior to the public. Fortunately, Mike and Johnny found him alive after the attack and took him to Cobra Kai. When Chozen dismissed his injuries as superficial, Daniel retorted, "Yeah, but it's like all your flesh," and hurried him to the hospital.
However, yes, Chozen survived, and hopefully, he will be reuniting with Kumiko, as per cosmopolitan.
Season 6 Of Cobra Kai Will Be Blockbuster
Correct! No one died this season, which is a miracle considering all the fights that broke out. Because of the way, things turned out, and especially because Kreese is no longer behind bars, Cobra Kai season 6 is shaping up to be the most successful one yet.