Jean Elizabeth Smart is a famous American actress. After starting her career in regional theater in the Pacific Northwest, she went to Broadway in 1981 as Marlene Dietrich in the biographical play Piaf. Smart was later cast as the main character Charlene Frazier Stillfield on the CBS sitcom Designing Women, which she played the lead role in from 1986 to 1991.
Smart was nominated for a Tony Award, and for her role as Lana Gardner on the NBC sitcom Frasier, she won two Primetime Emmy Awards. She also won a third Emmy Award for her role as Regina Newley on the ABC comedy show Samantha Who?
Recently, Jean Smart is on the headlines again as she has just won the Emmy for lead actress in a comedy series for her role as the famous Las Vegas comedian Deborah Vance in HBO Max's Hacks. This made people curious to know more about the legendary actress.
Here's everything you need to know about Jean Smart's personal and professional life.
Jean Smart Wins The 2022 Emmy Award For Best Comedy Actress
Jean Smart has won the Emmy for lead actress in a comedy series for the second year in a row for her role as the famous Las Vegas comedian Deborah Vance in HBO Max's Hacks.
Also read: Who Is Quinta Brunson's Boyfriend? All You Need To know!
"Thank you for honoring this show for the second time," Jean said during her speech on stage. "I have to tell you, I'm so impressed by our writers. They not only matched season 1, but beat it. As we all know, season 2 is a litmus test for a show. This has been very exciting. She ended up going on to thank our crew and ad since we were on location almost every day this season, "who went above, above, above, and beyond," and the supporting actors who added so much to our show. She went on to thank Hannah Einbender, who was nominated for supporting actress in a comedy series, and Kaitlin Olson, who plays her daughter, among others.
Jean Smart walked onto the red carpet for the 2022 Emmy Awards in Los Angeles on Monday night with a nod to Old Hollywood glamour.
The 71-year-old legendary actress wowed in a stunning white Laura Basci dress that clung to her hourglass shape and pooled at her feet. Smart's dress hung off her shoulders, showing off her smooth, enviable décolletage.
Also read: Who Is "Squid Game" Actor Lee Jung-Jae's Girlfriend?
Know About Jean Smart's Personal Life
Richard Gilliland, Jean Smart's husband, died suddenly of a heart condition on March 18, 2021, when he was 71 years old.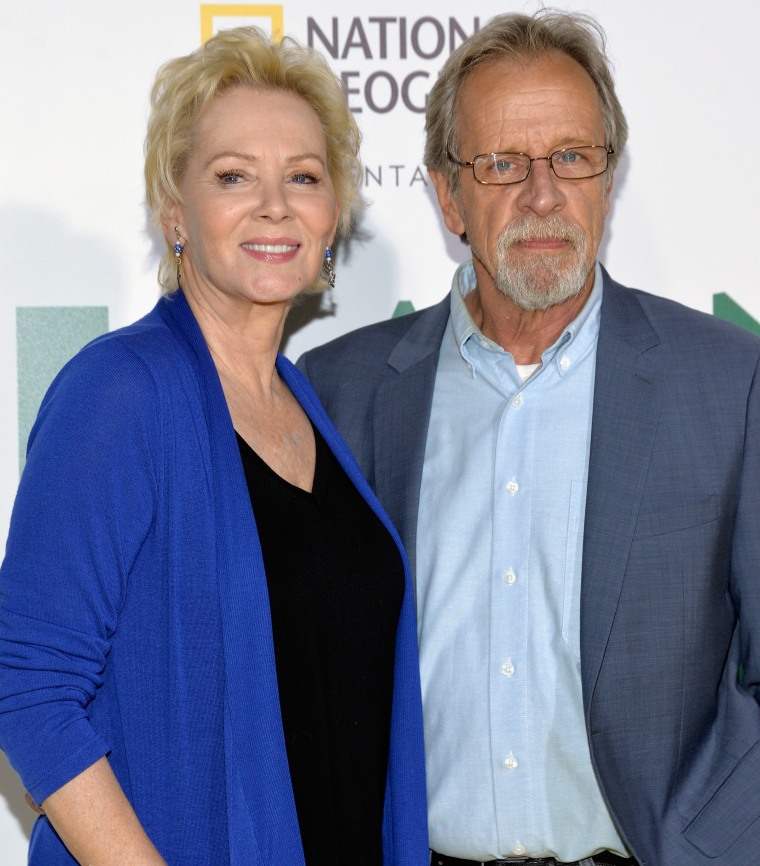 The 69-year-old actor was in the middle of filming "Hacks" for HBO Max when tragedy struck, forcing her to keep going through the pain to finish filming. In an interview with the New Yorker on Sunday, she talked about what happened and how she felt at the time.
Smart said that her marriage to Gilliland, whom she met on the set of Designing Women and married in 1987, was a big part of her success in her career.