Caroline Wozniacki is one of the few tennis players who has had a lot of success. Even though the Danish player has only won one Grand Slam, she has won 30 titles on the tour. She was also the best player in the world for 71 weeks. Even if her tennis career came to an end, this was not the case in her personal life.
Wozniacki dated the Northern Irish professional golfer Rory McIlroy from 2011 until 2014. The couple became engaged in January of 2014, but McIlroy called off the engagement in May. Later, in 2017, Wozniacki announced on social media that she was dating David Lee, a former NBA player. The got married in 2019.  In the midst of the previous year, the couple welcomed their first child, Olivia.
In an effort to give back to their followers, the two appear in a Viaplay Original picture. The 'Wozniacki & Lee' documentary provides a glimpse inside the life of the two athletes.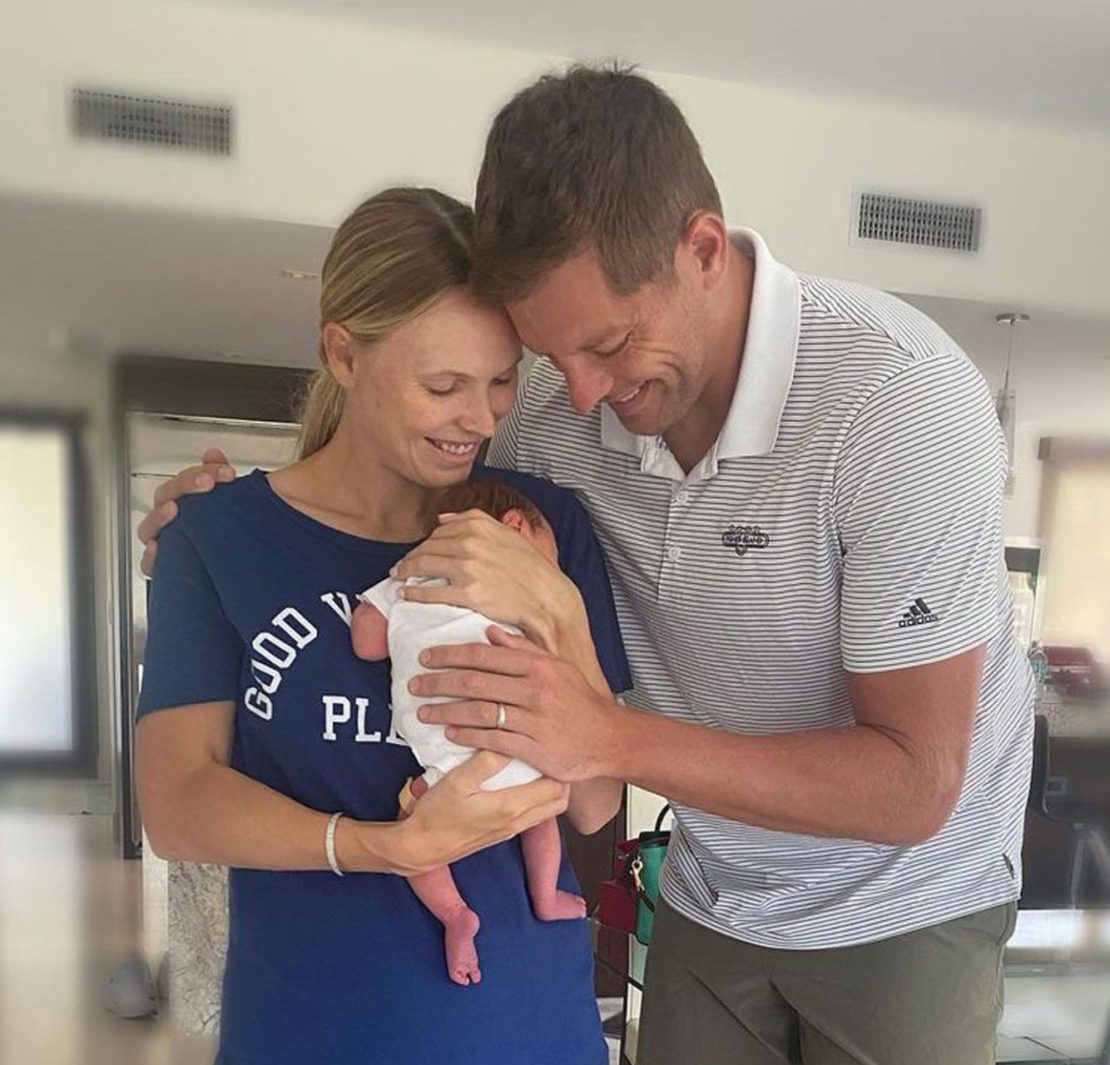 The documentary which was released on March 21st, begins with pictures of Wozniacki and David's greatest career accomplishments. After the stills, Caroline Wozniacki and her husband, David Lee, display their pregnancy strip and announce their pregnancy. She announces, "We are pregnant"  David adds that they are expecting a baby girl in June.
Also Read: Who Is Sodapoppin's Girlfriend In 2022? Sodapoppin And Veibae Are Still Dating!
In the following scene, the two are seen purchasing pregnancy apparel for Wozniacki. As she continues to chose her clothing, Wozniacki is excited. However, the exhilaration is quickly replaced by displeasure when she mishandles the garments she has chosen in the testing area. "What exactly are these? She asks, "Shouldn't they be superior?"
Wozniacki and her husband David Lee recently celebrated their third wedding anniversary.
Caroline Wozniacki Is Pregnant – Expecting Baby No. 2
In June, Caroline Wozniacki has revealed that she is expecting her second child, which comes only a few short weeks after the celebration of her daughter Olivia's first birthday.
Caroline Wozniacki was on a beach in Monte Carlo with her husband and their baby girl. She showed an ultrasound of the baby and said that soon they will be a family of four. The former WTA player wrote on social media, "Ready for round two." The blue heart emoji at the end of the photo caption suggests that this time the tennis champ is having a boy.
Also Read: Who Is Rafael Nadal's Gilrfriend? Is He Dating Xisca Perello?
Caroline Wozniacki's Net Worth
According to Celebrity Net Worth, Caroline Wozniacki is a retired Danish tennis professional with a net worth of $50 million. Caroline Wozniacki was the No. 1 singles player in the world for a total of 71 weeks. She has won thirty WTA singles titles, three Premier Mandatory titles, three Premier 5 titles, and the Australian Open singles title in 2018. Following a loss at the Australian Open in 2020, Wozniacki announced her retirement.
In her peak, Caroline earned between $10 million and $20 million per year from on-court victories and endorsements. She has endorsement agreements with Adidas, Yonex, Rolex, Sony Ericsson, and Proactiv. These contracts accounted for almost $10 million of her annual income on average. Throughout her career, she won a total of $35 million on the court.