Rapper Da Brat is ready to start a family, and that's what she and her fiancee, Jesseca "Judy" Dupart, are doing, according to her.
The news first started floating earlier this year when the "Funkdafied" rapper and her partner posted a picture of themselves facing a mirror on Instagram. Da Brat's arms were wrapped around her partner's waist, and her hands made a small heart. They wrote, "We are EXTENDING the family," and then put an emoji of a pregnant woman next to it.
Da Brat first told the world that she and Dupree were dating in a sweet Instagram post in 2020. This was also her official coming out moment to the public. Da Brat wrote, "Never have I EVER. Needless to say… I've always been a kind of private person until I met my heart's match who handles some things differently than I do. Thank you baby @darealbbjudy for far more than this incredible birthday gift. I have never experienced this feeling. It's so overwhelming that often I find myself in a daze hoping to never get pinched to see if it's real so I can live in this dream forever."
But there is a catch. In their announcement, they didn't say who would be carrying the baby, but now we know it will be Jesseca. However, a scene from the second season of their reality show makes people wonder: Is Da Brat pregnant now? In this article, we will do a thorough analysis and find out if Da Brat is pregnant or if it is Jesseca who is going to give birth to the baby.
Also read: No, Serena Williams Is Not Pregnant – YET!
Is Da Brat Pregnant? Or Is It Jesseca Who Is Carrying The Baby?
As of right now, neither Da Brat nor Jesseca has confirmed that the rapper is pregnant.
After marrying the person of her dreams, platinum-selling rapper Da Brat said that she wants to grow her family and have a child with her CEO wife, Jesseca "Judy" Harris-Dupart.
The beautiful couple got married in February. Eva Marcille and Kandi Burruss were among the guests who came to watch the ceremony. Da Brat told People, "Everything about her made me want her to be mine forever. And I felt like I'd only known it since the day we met."
But when she found out she had two fibroid tumors, her hopes of having a child were shattered. "The doctor advised me not to carry. I saw 'em, I did the ultrasound and everything else. I could see the lumps."
She added," I don't know much about fibroid tumors, but he said, "You know, my partner carrying would probably be better." During this conversation, it is clear that she is upset because she is wiping her eyes.
On the Tamron Hall show not too long ago, Da Brat and Harris-Dupart talked about how they had to go to the hospital because of problems with IVF. "It's been hard, but we didn't give up… We both want to have a child. So we want it to be, you know, a little bit of me and a little bit of her. So we both had to do different things for it to work out.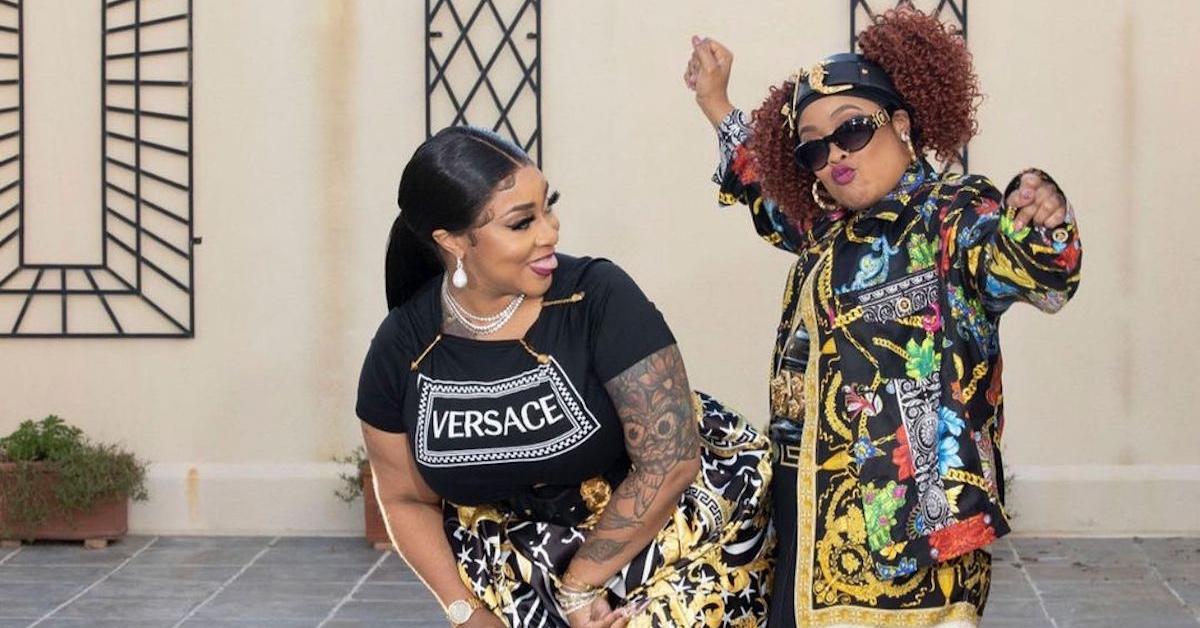 Considering the medical issues Da Brat is facing and the doctor's advice of having her partner Jesseca carry the baby, it's fair to assume that Da Brat is not pregnant herself and it's Jesseca who will give birth to the baby when the time comes.
Jesseca and Da Brat's Baby's Due Date
The couple hasn't said much about the due date since they made the big announcement that they were going to have a baby. Jesseca does look like she has a small bump on her stomach, but some people on social media think that the couple is just hiding the news until the baby comes.
Also read: Is Lexi Rivera Dating Andrew Davila In 2022? Complete Information!
As of right now, no date has been released by either Da Brat or Jesseca when the baby will be born. But Jessica didn't show when they first said she was pregnant, so the baby might not come until the fall of 2022. The fact that Da Brat likes to keep her private life private makes it make sense for the couple to keep this secret.