Fergie is a famous singer, songwriter, rapper, and actress. At first, the singer was part of a hip-hop group called The Black Eyed Peas, which did well on the charts.
Fergie is best known for being a pop singer. She was born in Hacienda Heights, California, USA. On March 27, 1975, she was born. She was a spelling bee champion and a Girl Scout, and she did the voice of Sally in two Peanuts cartoons.
Three of her singles, Big Girls Don't Cry, Glamorous, and London Bridge, reached the top of the Billboard Hot 100. This made the singer even more well-known.
People are interested in more than just her music, though. There are usually a lot of dating rumors about celebrities who are in the spotlight, and Fergie's fans do want to know about her past relationships, ex-boyfriends, dating rumors, and so on.
The well-known singer has already been married. After eight years of marriage, Fergie and Josh Duhamel shocked everyone in 2017 when they said they were splitting up. We can't remember a time when Fergie and Josh weren't together, but before she met Josh, Fergie was linked to two other famous stars.
And now, her fans want to know: Is Fergie dating anyone in 2022? Find out who Fergie's boyfriend is and read about her past relationships, ex-boyfriends, dating rumors, and more in this article.
Does Fergie Have A boyfriend In 2022? Is She Dating Anyone?
No, Fergie does not have a boyfriend. The singer seems to be focusing on her life and raising Axl, the child she has with Josh. Having looked at her social media activities, specifically her Instagram, it looks like the singer has been living her life and spending time with her dad.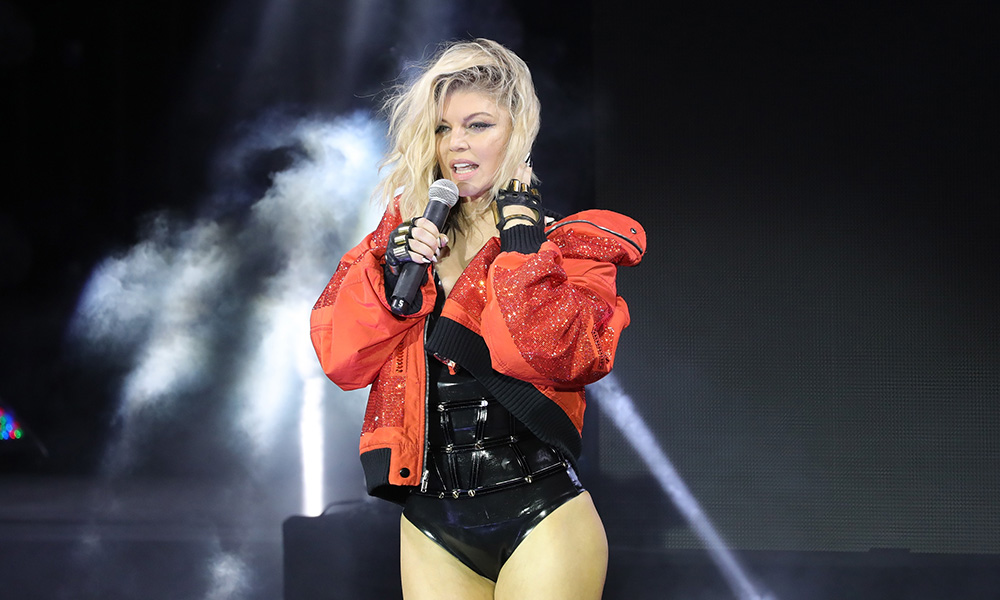 Even though Fergie isn't seeing anyone new, she talked about how much she loves and respects Josh in an interview with Wendy Williams in 2017.
"I wanted to be married for life," she said. He is and always will be attractive. Josh is the father of my child, and I love him. We'll always be working on that project together, and we're doing our best."
So, there you have it. The American pop singer, who is 47 years old, most probably is single now. But here's the catch: She might not be dating anyone in public, but Fergie might be seeing someone in private, and no one has said anything about that yet. So it's probably not a good idea to make quick decisions.
Also read: Colin Kaepernick And His Girlfriend Nessa Welcomed Their First Child!
Fergie Dating History
Mario Lopez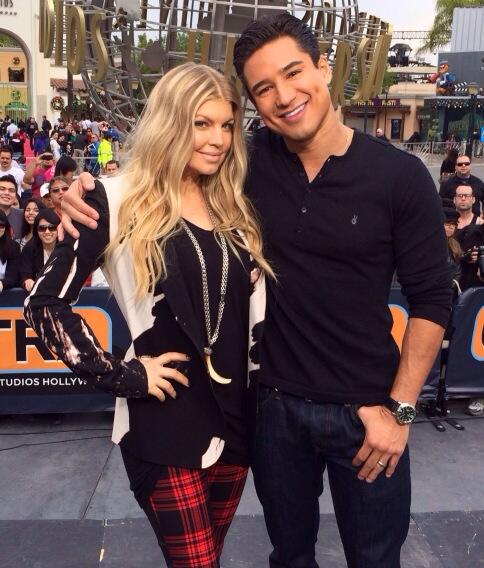 When they were both on the hit TV show Kids Incorporated in 1984, Fergie dated Mario Lopez for a short time. Mario told People in 2009 that Fergie was his first kiss, even though they were just kids at the time. "This really happened. My first kiss made me feel very proud. She says that it didn't have a tongue "he let on. "I sent her a note, and she likes to say that I was very smooth at age 10 because I bought her perfume. I thought it was a pretty nice thing for a kid to do."
Mario and Fergie were in love when they were young, but they broke up. They are still friends, though. "I'm glad to say that Stacy is still as nice as she was when we were kids," he said. "I'm glad for all of her achievements. She should have it." Mario later married Courtney Mazza, and now they have two beautiful children: Gia, who is 6 years old, and Dominic, who is 3 years old.
Also read: Is Yung Gravy Dating Addison Rae's Mother? Here's What We Know!
Justin Timberlake
Justin dated Fergie in 1997, before he was married to Jessica Biel and even before he dated Britney Spears. Even though we don't know much else about their relationship, Fergie told Australia's Courier Mail, "I was 23 when he was 16. It was before he started dating Britney very seriously."
Josh Duhamel
In 2004, they met on the set of Josh's show, "Las Vegas," and immediately hit it off. The Black Eyed Peas were there as guests, and when Josh met Fergie, the first thing he said to her was, "You're hot." "It sounds corny when you say it, but I think she knew I was saying it in jest because she already knew I had a little crush on her while she was there, and it was kind of a way of telling her something she already knew," he told E! News in 2014.
After dating for a while, they got married in January 2009. The next year, they renewed their vows, and in August 2013, they had their first child, a son named Axl Jack. Then, in September 2017, after eight years of marriage, the couple surprised everyone by saying they were getting divorced. Even though no one knows why they broke up,
Fergie and Josh said in a statement to People, "We decided to split up earlier this year with nothing but love and respect for each other. We didn't want to tell anyone about this until our family had had the best chance to get used to it. We will always stand together to help each other and our family."