The Weeknd, whose real name is Abel Tesfaye, has been in relationships with Bella Hadid, Selena Gomez, and other famous people during his time in the spotlight.
His personal life was pretty quiet until 2015, when he was seen with the model Bella Hadid for the first time. Since then, fans have been very interested in The Weeknd's relationships, especially when he and his famous partners show up on the red carpet.
"I do feel guilty. For sure. Because of this, I don't. The "Blinding Lights" singer told GQ in August 2021 that he doesn't usually date non-famous women because he tries not to do too much. "I just try to stay out of the spotlight. And I just love it when things are normal, man. It makes me feel so good. To be able to just go for a walk and not have to drive an SUV."
Fans are wondering who the famous singer is dating these days and sure enough there are rumors circulating that The Weeknd might be dating Simi Khadra, half of the twin DJ duo Simi and Haze.
Also read: Who Is Aesha From Below Deck's Boyfriend?
Is The Weeknd Dating Simi Khadra?
The Weeknd had a birthday party for himself at Delilah in Vegas on Saturday night… People came to the club in large numbers to celebrate his 32nd birthday. Around 2 AM, he was seen making out with American-Palestinian DJ Simi Khadra like there was no tomorrow.
There have been rumors that they are dating… There's a clip that seems to prove it, too.
In the 24-second film, it appears that Khadra and the Weeknd kiss to greet each other, which appears really romantic. as reported by E!News, the couple was "by each other's sides the entire night" and engaged in "making out" in front of the party's guests, who included Drake and the DJs for the birthday party, Swedish House Mafia and Kaytranada.
The club played The Weeknd's hits all night long, and they even made special drinks for him. On her Instagram story, Simi wrote about her birthday trip.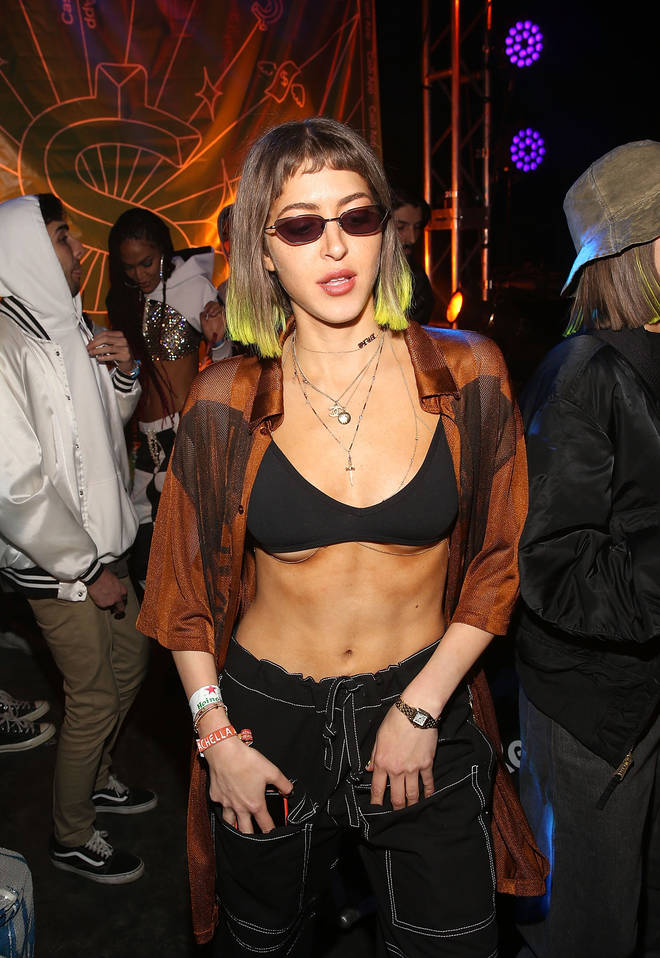 It's important to note… Bella Hadid, who used to date The Weeknd, was once close to Simi and her twin, Haze.
Hadid hasn't officially commented on rumors that Simi and the Weeknd are dating, but it appears that she unfollowed Simi and her sister's joint Instagram account, @SimiHaze.
Also read: John Mayer's Dating History: Jennifer Love Hewitt To Katy Perry!
Are The Rumors Of The Weeknd Dating Simi Khadra False?
E! News said in early February that Khadra was seen having dinner in Los Angeles with the famous Blinding Lights singer, but a source told the site, "The Weeknd and Simi are not dating. They've been friends for years."
Their source said that there is nothing romantic between the two of them. A source said, "The Weeknd and Simi are not together." They've known each other for a long time.
"They are not together," said the second person. "They enjoy putting their ideas together to see what they can come up with. Recently, they've been talking about working together on a few humanitarian projects. He loves talking about movies and the art form."
Neither The Weeknd nor Simi Khadra have confirmed or denied that they are dating, however, judging by their kissing clip floating around the Internet, it becomes self evident that the duo indeed shares a close bond.