Jeffrey Preston Bezos is an American business owner, investor, media owner, computer engineer, commercial astronaut, and entrepreneur. He started Amazon, is its executive chairman, and used to be its president and CEO. As of September 2022, Bezos is the fourth richest person in the world with a net worth of about US$136 billion. From 2017 to 2021, he was the richest person in the world.
MacKenzie Scott is an American novelist and philanthropist. She is known for her work with Amazon, her philanthropic work, and her relationship breakdown with Jeff Bezos. Scott is the third-wealthiest woman in the United States and the 21st-wealthiest person in the world.
Jeff Bezos and MacKenzie Scott got divorced in 2019. However, their net worth is one of the topics of the discussion.
Here in this article, let's have an inside look at Jeff and Mackenzie's marriage and their net worth.
Inside Jeff Bezos and MacKenzie Scott Marriage
Mackenzie Scott is well known as the ex-wife of tech tycoon Jeff Bezos. In 1993, Bezos and Scott met for the very first time.
Bezos, who is going to be her husband, was the first person to interview her for the job at the hedge fund D.E. Shaw. She got the job, and they started dating soon after they met. The fact that Bezos and Scott's offices were next to each other made her want to meet her future husband.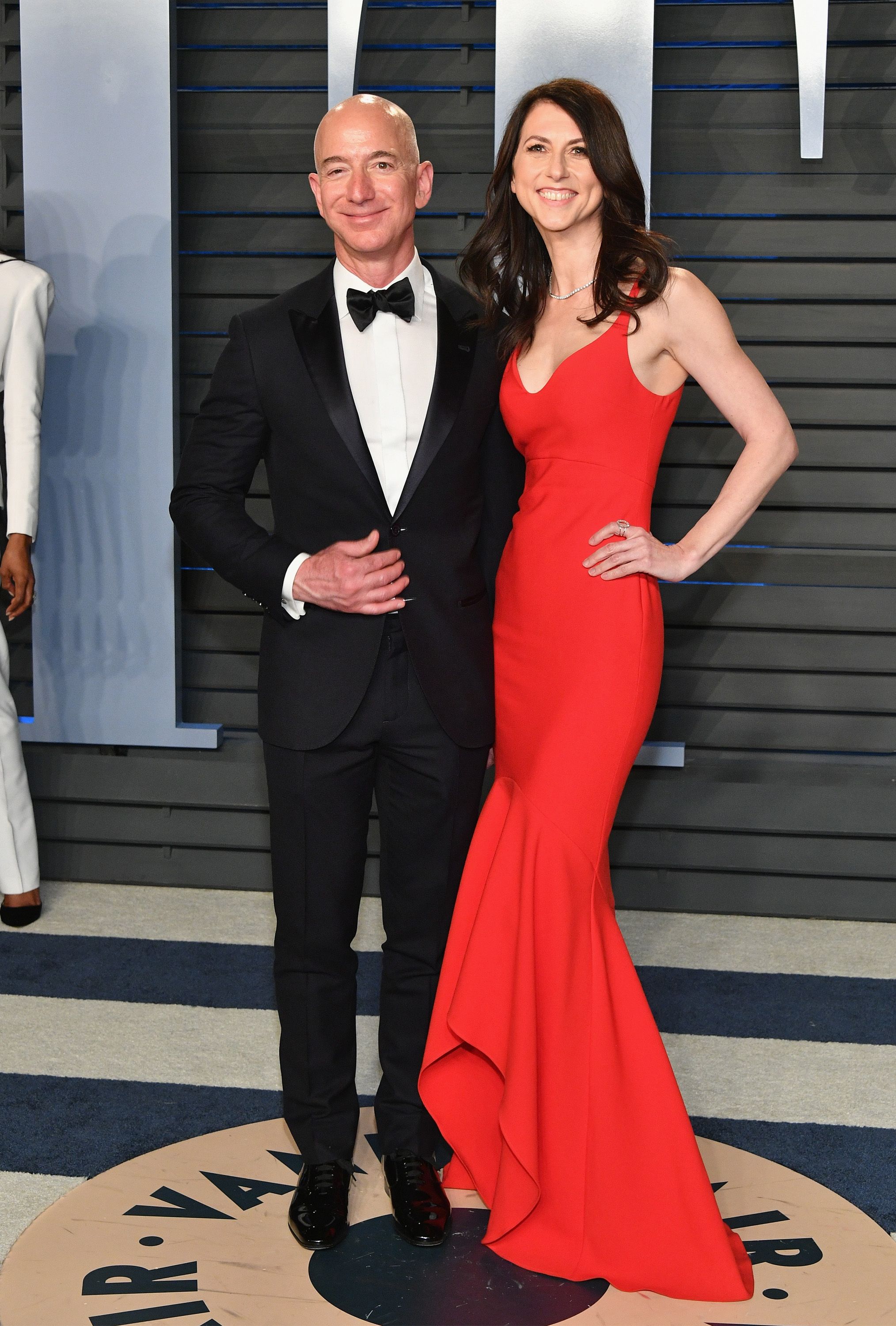 Also read: Bert Kreischers Divorce: Is The Comedian Splitting With His Wife LeeAnn?
She told Vogue, "My office was next door to his, so I could hear that great laugh all day, with that laugh, how could you not love him?"
Bezos said that his partner was "creative, smart, brainy, and hot." But it was Scott who made the first move and asked Bezos to lunch. Within three months, they got engaged, and within six months, they were married. Jeff Bezos and his ex-wife MacKenzie have three sons and one daughter who was adopted from China.
Bezos told his wife about his idea for a business, and the next year, in 1994, they quit their jobs and moved to Seattle to start Amazon. After being together for more than 25 years, the couple announced in 2019 that they were breaking up.
Why Did Bezos and MacKenzie Divorce?
Bezos and his wife MacKenzie said they were getting a divorce on January 9, 2019, after being apart for a "long time." They said in a joint post on social media that after 25 years of marriage, they had decided to split up.
In the tweet, they wrote: "We want to make people aware of a development in our lives. As our family and close friends know, after a long period of loving exploration and trial separation, we have decided to divorce and continue our shared lives as friends,"
"We feel incredibly lucky to have found each other and deeply grateful for every one of the years we have been married to each other.
"If we had known we would separate after 25 years, we would do it all again. We've had such a great life together as a married couple, and we also see wonderful futures ahead, as parents, friends, partners in ventures and projects, and as individuals pursuing ventures and adventures."
On April 4, 2019, the divorce was finalized. Bezos kept 75 percent of the couple's Amazon stock, worth $35.6 billion, and MacKenzie got the other 25 percent, worth $35.6 billion.
MacKenzie changed her last name from Bezos to Scott in the year 2020.
Also read: Who Is Jerry Seinfeld's Wife? Know About His Controversial Affair With Shoshanna Lonstein!
What Is MacKenzie Scott's Net Worth?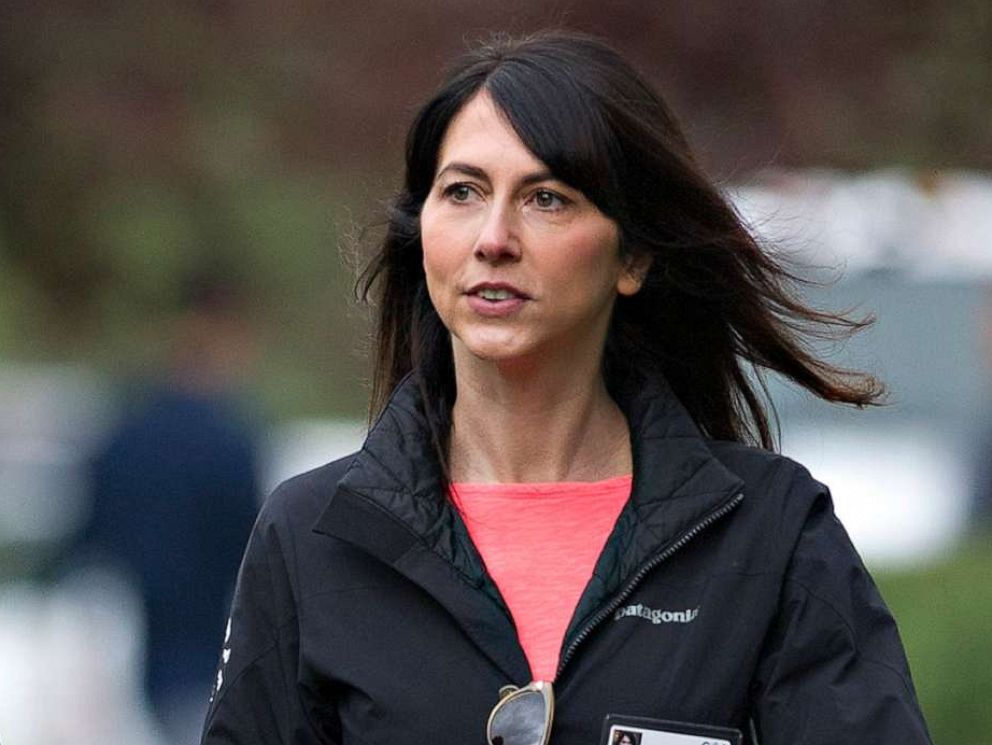 MacKenzie Scott is an American novelist, philanthropist, and activist. Scott's net worth is an estimated $43.6 billion, according to Forbes. Her wealth would be much higher, but she gave $6 billion to charity in 2020 alone. She plans to give away most of her money during her lifetime, and as of this writing, she has already given more than $12 billion to hundreds of charities around the world.
MacKenzie became the richest woman in the world for the first time on July 13, 2020, when Amazon broke $3,300 per share. She didn't really maintain the title for the whole day. By the end of the trading day, Amazon had dropped by a few percentage points, giving the crown back to Francoise Bettencourt-Meyers. After a few months, MacKenzie started giving billions of dollars to charity, which made it much harder for her to keep being the richest woman in the world.