Jhené Aiko Efuru Chilombo is an American singer who got her start by singing with R&B group B2K and appearing in some of their music videos. At the time, she was known as Lil' Fizz's "cousin," even though they are not related.  In 2003, Aiko's labels Sony, The Ultimate Group, and Epic were going to release her first album, My Name Is Jhené. However, the album was never released, and Aiko eventually asked to be let go from the label so she could go back into education.
Even though the singer only posts about herself on Instagram these days, E! Online said earlier this year that Big Sean and Jhene Aiko going strong.
Fans want to know who the 33-year-old singer has been with in the past.
Past Relationships
O'Ryan
When Jhené Aiko was in her late teens, she met the man who would become the father of her only child. Jhené and fellow musician O'Ryan Omir Browner met when she was in music videos for B2K, which was led by his older brother. In 2005, when she was 17 and he was 18, they started dating, and they were together for three years, until 2008.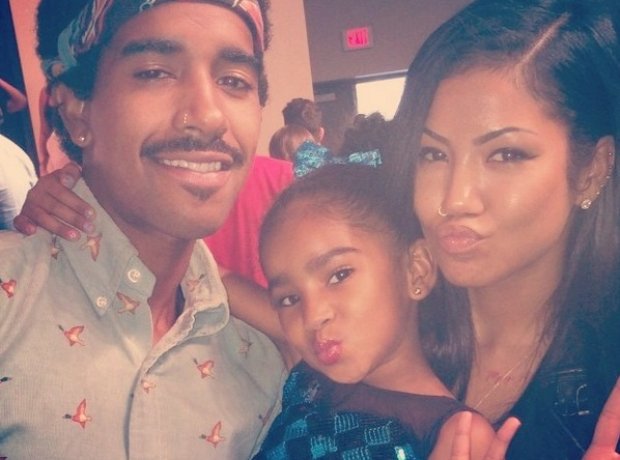 In the same year, Namiko Love Browner, who will be 13 on November 19, was born to the couple.
Jhené became a mother at age 20, and she has said that the pregnancy was a blessing for both of them. College Candy says that she and O'Ryan are co-parenting well and getting along great.
In a 2018 Instagram post, O'Ryan talked about his good relationship with his ex-girlfriend. The picture above shows him hugging their daughter. He posted a picture of the family and wrote, "One of the keys to Namiko's success will be her parents' support."
Also Read: Who Is Gavin's Casalegno Girlfriend? Is He Still Dating Larsen Thompson?
Bow Wow 
About two years after Jhené Aiko and O'Ryan broke up, the singer was linked to rapper Bow Wow, who is 34 years old (real name, Shad Gregory Moss). Who's Dated Who and Answers Africa both mention that they were rumored to be together in 2010, but the rumors were never proven.
It is said that the two musicians met for a short time that lasted only a few months. But they never told anyone about it.
Dot Da Genius
Jhené began dating well-known music producer Dot da Genius in September 2014. (real name, Oladipo Omishore). The two fell in love. The next year, they got engaged, and in March 2016, they got married in "a private ceremony."
Even though they had a good start to their relationship, it didn't last long after they got married. In August of that year, Jhené filed for divorce from the 36-year-old sound guru. The couple broke up, and their divorce was finalized in October 2017.
Big Sean
Big Sean and Jhené were her most famous boyfriend and girlfriend (real name, Sean Michael Leonard Anderson). There were rumors that they were dating when she was still married, because they were seen getting close in public more than once before she left her husband.
When they met in 2010, it was the start of a long-lasting friendship that slowly turned into the famous love story we all know today. Even though they didn't make it official until the second half of 2016, rumors started flying when they formed a new music group for their album Twenty 88 in March of that year.
A month later, Sean told Billboard, "Jhené is more than just a friend. I love her, and I know she loves me." When they finally kissed onstage two months later, it was easy to see why rumors were flying.
Once her marriage to Dot da Genius was over, Jhené got a tattoo of Sean's face on her arm in October 2017 to show how much she loved him. In an interview with Billboard a month before, she called him the love of her life.
But things looked different a year later, when Jhené covered up the tattoo, supposedly for reasons of looks. Fans were upset by the move, especially since Sean's ex-girlfriend Ariana Grande was flirting with the rapper at the same time.
Also Read: Rachel Bilson Is Dating Zac Laroc After Breakup With Bill Hader
By December of that year, it looked like Jhené and Sean were breaking up. In March, they said they were no longer together. But in 2019 and 2020, they kept making music together, supporting each other's work, and flirting like crazy on social media, which hinted at a possible "BigAiko" reunion.
During an Instagram Live, Sean gave fans the impression that he was ready to pop the question. Even though they didn't get married, it seems like they're still together.