John Christopher Depp II (born June 9, 1963) is an actor, producer, and musician from the United States. He has won numerous awards, including a Golden Globe and a Screen Actors Guild Award, as well as being nominated for three Academy Awards and two BAFTAs.
On Thursday, June 9, Johnny Depp will turn 59. This will be his first birthday since he won the defamation trial against his ex-wife Amber Heard.
Last week, after winning the trial, a happy Johnny Depp said that a US jury "gave me my life back" by siding with him in a bitter defamation battle with Amber Heard over mutual allegations of domestic abuse.
After a six-week trial, the jury decided that both Depp and Heard had spread misleading info about each other. However, they were much more likely to side with the Pirates of the Caribbean star.
Fans in York sang "Happy Birthday" to Johnny Depp as he signed autographs and posed for selfies on the last night of his UK tour with old friend Jeff Beck.
Outside of York's Barbican Theatre, hundreds of fans waited to see their favorite star.
Also Read: What Is Mellody Hobson's Net Worth?
On his 59th birthday, some of the best moments the Pirates of the Caribbean star surprised his fans
Johnny Depp kept a toy lion gifted by a fan
A TikTok user named Izzy Evans shared a time when a fan threw a stuffed lion at Depp while he was at an interview panel. As Depp was leaving the stage, the toy made him smile. His security guard tried to take the toy, but Depp hit his hand away and held on to the lion. Fans liked and appreciated what he did.
Depp's first-ever TikTok video, in which he thanked fans
He recently joined TikTok and shared his debut video on the internet to thank all of his followers.
The actor posted a video of himself waving to his fans outside the courthouse while the song Stranger by Love Joys played in the background.
He praised his "loyal and unwavering supporters" and promised that "we shall all go forward together" in the caption.
Johnny Depp gave a surprise performance for his fans in London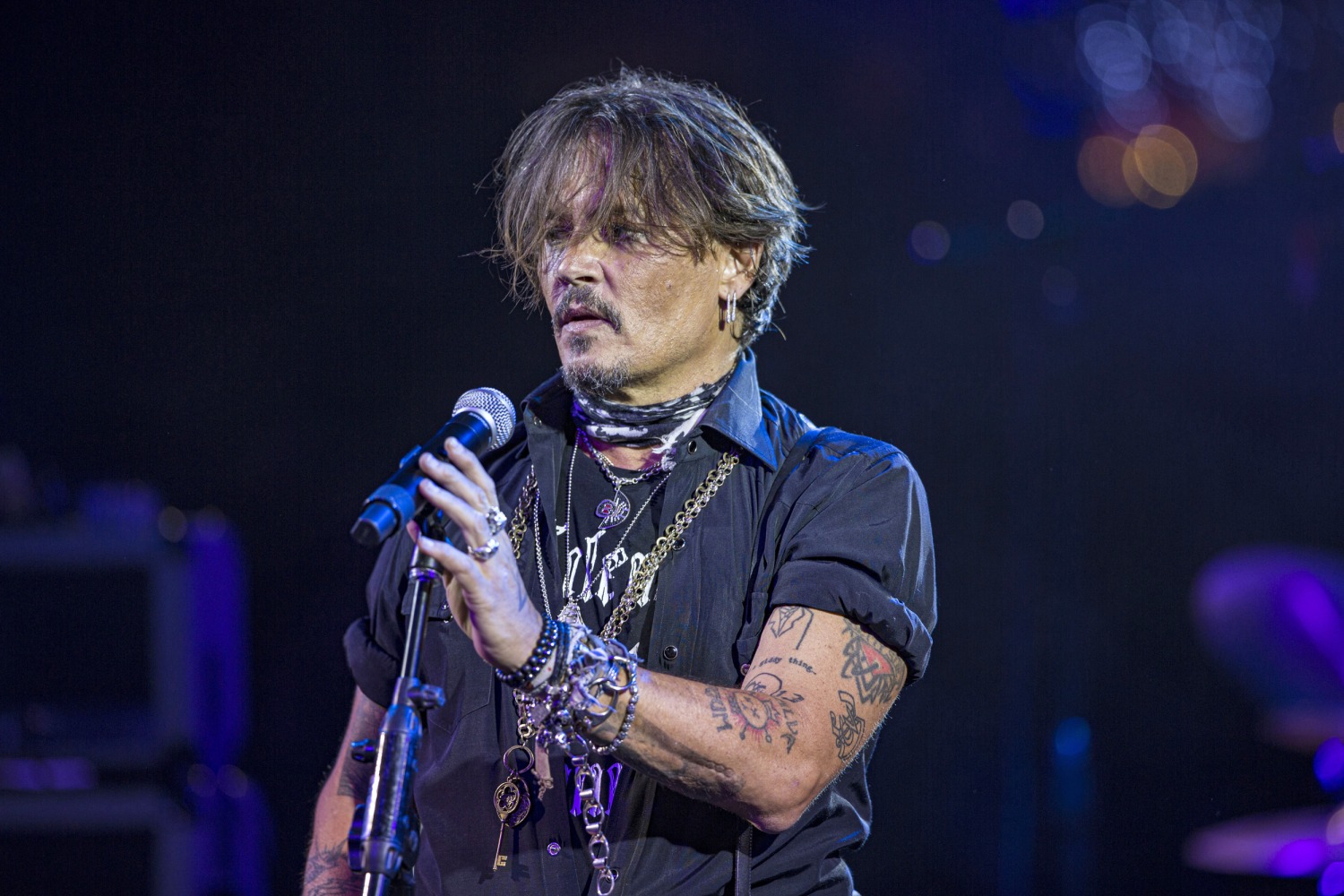 Depp delighted his fans with a surprise performance at the Royal Albert Hall in London, just before the trial judgment was announced. Depp is said to have played for 20 minutes and received a standing ovation from the audience. The duo performed covers of John Lennon's Isolation, Marvin Gaye's What's Going On, and Jimi Hendrix's Little Wing, among others.
Also Read: Who Is Dave Portnoy? Age, Career, Personal Life & More
Depp channeled his inner Jack Sparrow for fans
"You'll always be our Captain Jack Sparrow," a fan in the crowd cried as Depp exited the Fairfax, Virginia court in his car during the defamation trial.
The actor immediately summoned his inner Sparrow and responded in the wacky character's voice.
"He's still around somewhere. I see him now and again. He shows up now and again," Depp said.