Jordana Brewster is an American actress and model. She was born on April 26, 1980. She is best known for playing Mia Toretto in the Fast and the Furious franchise. Even though she quickly rose to the top of polls in men's magazines, Brewster took some time off to finish her studies at Yale University. When she came back to acting, she played sassy supporting characters in movies.
Her success in movies and on TV shows that made her a talented performer with a lot of intelligence and wit.
Jordana's ex-husband, Andrew Form is a well-known movie producer and one of the people who started the American film company Platinum Dunes. A Quiet Place, The Purge, and Teenage Mutant Ninja Turtles are some of his best-known works.
In 2005, while working on "The Texas Chainsaw Massacre: The Beginning," Brewster and Form got to know each other. Form was producer of the movie. After 13 years of marriage, they decided to break up in June 2020, and the actress filed for divorce the next month.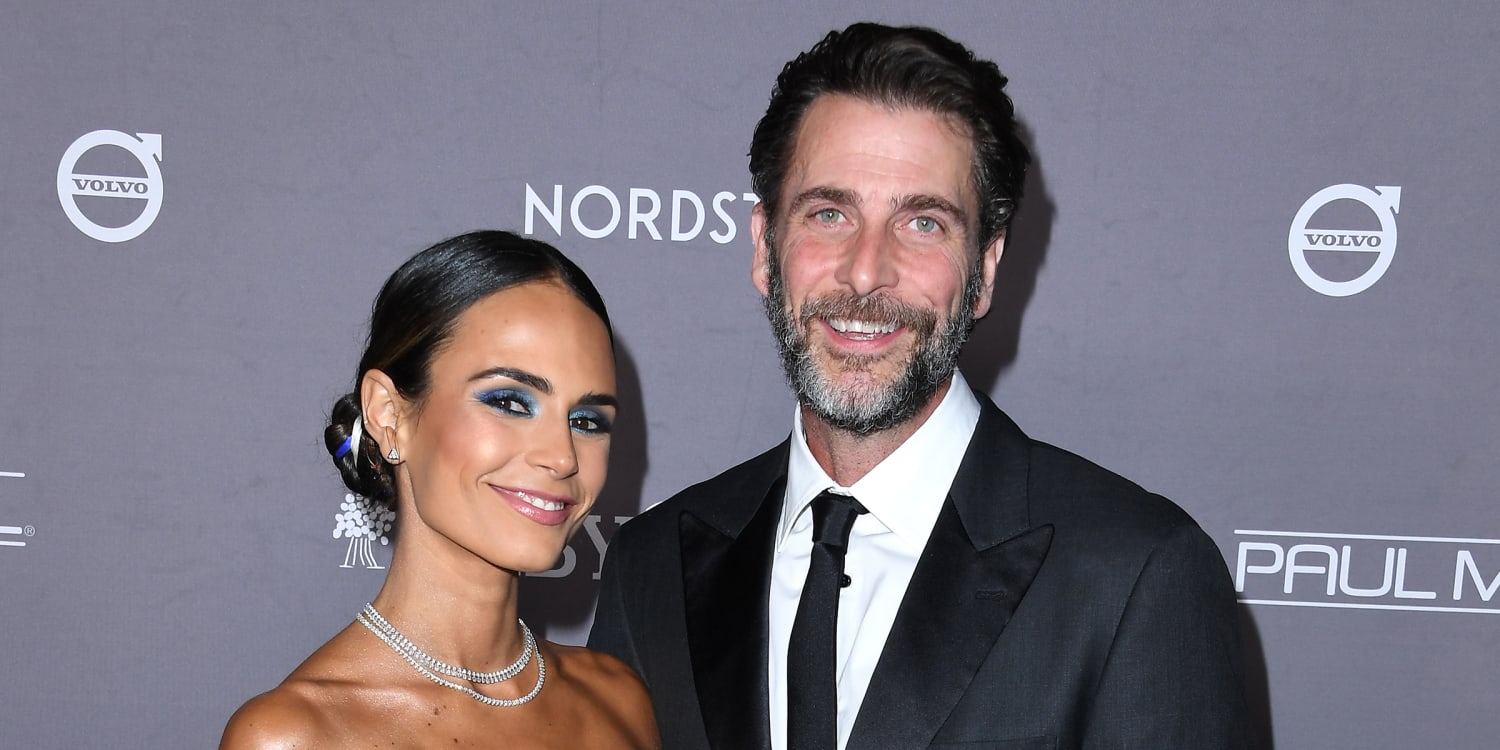 On July 1, 2020, the Fast & Furious actress, Jordana filed for divorce from her husband, Andrew Form.
Jordana Talked About Her Relationship With Ex-Husband Andrew
In a candid essay for Glamour, the F9 star talked about her relationship with ex-husband Andrew. She filed for divorce from Andrew in 2020, after 13 years of marriage.
"I thought it was the right time to marry Andrew. I was only 27, which seems really young now, but I was in a hurry "Brewster, who is 40 years old, wrote about the couple. She said that we met on the set of The Texas Chainsaw Massacre: The Beginning in 2006 and got married the next year.
Also read: Larsa Pippen Divorce: Why Did She Split With Scottie Pippen?
Brewster wrote that she got into bad eating habits while they were married.
"I was so worried about the number on the scale and how many calories I ate each day that I didn't pay attention to anything else. I didn't pay much attention to my career or my marriage," she said, adding, "Early on in our marriage, my husband and I started living separate lives." "Brewster wrote that once they "stopped jumping the initial hurdles that a couple does," which included having sons Rowan, 5, and Julian, 712, she "realized something was missing for both of us."
"So, when the pandemic first started, Andrew and I decided to go our separate ways. To be apart for most of the year for many years and emotionally growing apart took their toll "she stated.
Jordana Brewster Paid $5 million To Andrew Form In Divorce Settlement
According to The Blast, Brewster paid her ex-husband, Andrew Form, $5 million as part of their divorce settlement. The number stands for his share of their Los Angeles home, which she kept with her.
At that time, whatever money Brewster makes from the latest "Fast and Furious" movie is hers alone, because she and her producer ex-husband agreed that any money either earns "as a result of their personal and professional effort" from May 13, 2020 and beyond "shall be the separate property of the earning party."
Brewster and Form neither get or pay any kind of spousal support.
Also read: Who Is Eric Jones' Girlfriend Holly Shelton? All You Need To Know!
Jordana Brewster Is Now Married To Mason Morfit
Jordana Brewster got married for the second time to Mason Morfit. The couple, who started dating in July 2020, got married on Saturday, September 3, in Redondo Beach, California.
Brewster, who is 42, wore a tight-fitting white dress with a lace-embroidered bodice for her big day. The bottom of the dress flared out. Morfit, on the other hand, kept his cool in a dark tuxedo.
Several cars from the Fast & Furious movies, which Brewster has been a part of since the first movie came out in 2001, were lined up at the ceremony. Later, the bride and groom left in a blue 1990s Acura Integra GS-R that her character drove with Paul's in the first The Fast and the Furious movie.