After postponing three shows on his 2022 Justice World Tour earlier this week, Justin Bieber explained why he is taking a break from performing on Friday.
In an Instagram video, the Grammy winner, 28, revealed that he has been diagnosed with Ramsay Hunt syndrome, which has left him with partial facial paralysis.
According to Bieber, the virus has attacked the singer's ear and facial nerves.
"Hey everyone. Justin here. I wanted to update you guys on what's been going on," he said. "Obviously, as you can probably see from my face, I have this syndrome called Ramsay Hunt syndrome and it is from this virus that attacks the nerve in my ear and my facial nerves and has caused my face to have paralysis."
The singer of "Peaches" demonstrated to fans that he is unable to blink his right eye, move his right nostril, or smile with his right side of the lips.
"As you can see, this eye is not blinking," he continued before he winks his other eye. "I can't smile with this side of my face, this nostril will not move, so there is full paralysis in this side of my face."
Also read: Ashton Kutcher's Dating History: Complete Update!
"For people who are disappointed by my cancellations of the upcoming gigs, I'm simply physically incapable of executing them," he explained. "As you can see, this is a terrible situation. I wish it weren't so, but my body is clearly telling me that I need to slow down.
"I'm hoping you guys get it. I'm just going to take this time to rest and relax so I can get back to doing what I was born to do."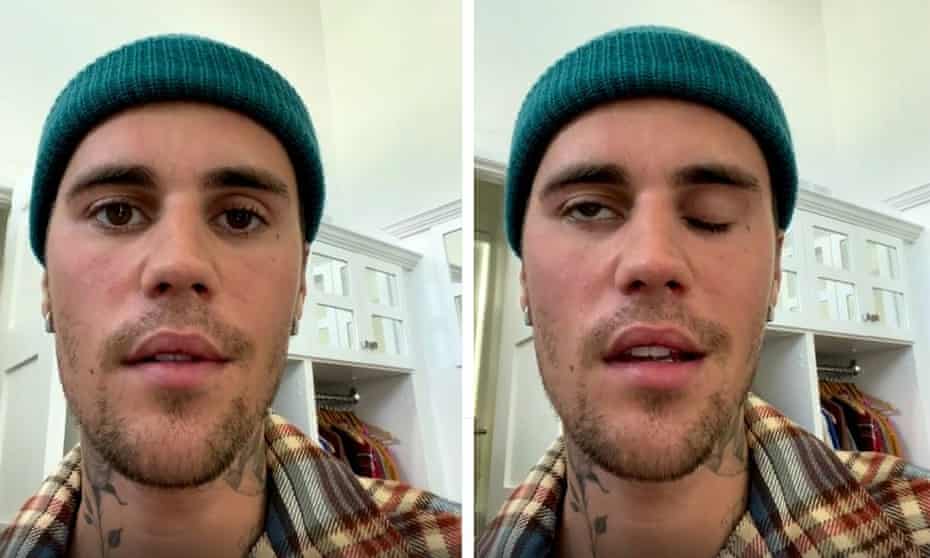 "But in the meantime," he said, his smile faltering. "This isn't it. I need to get some rest so that my face can return to its proper position."
As he recovers, Bieber thanked his followers for their patience.
"I'm going to get better, and I'm doing all these facial workouts to get my face back to normal, and it will, it's just a matter of time," he explained.
He went on to say, "We don't know how much longer it will take, but it will be fine, and I have hope because I trust God and believe that everything is happening for a reason. I'm not sure what that reason is right now, but in the meanwhile, I'm going to relax. I love you guys, and I wish you all the best."
The video was captioned by Bieber. "IMPORTANT PLEASE WATCH. I love you guys and keep me in your prayers."
Bieber shared on his Instagram Story a few hours later that it's "been getting progressively tougher to eat, which has been really difficult" for him. He requested for prayers and included a crying emoji in his message.
Hailey Baldwin Bieber, the singer's wife, also shared the singer's original Instagram post, expressing her love for him.
Bieber recently canceled a number of appearances in Toronto. The musician was supposed to perform at Scotiabank Arena on June 7 and 8.
Also read: Who Is Michael Cimino's Girlfriend? Is He Dating Mava Gomez?
What Is Ramsay Hunt Syndrome?
According to Mayo clinic, when a shingles outbreak affects the facial nerve near one of your ears, it's known as Ramsay Hunt syndrome (herpes zoster oticus). Ramsay Hunt syndrome can include facial paralysis and hearing loss in the afflicted ear, in addition to the severe shingles outbreak.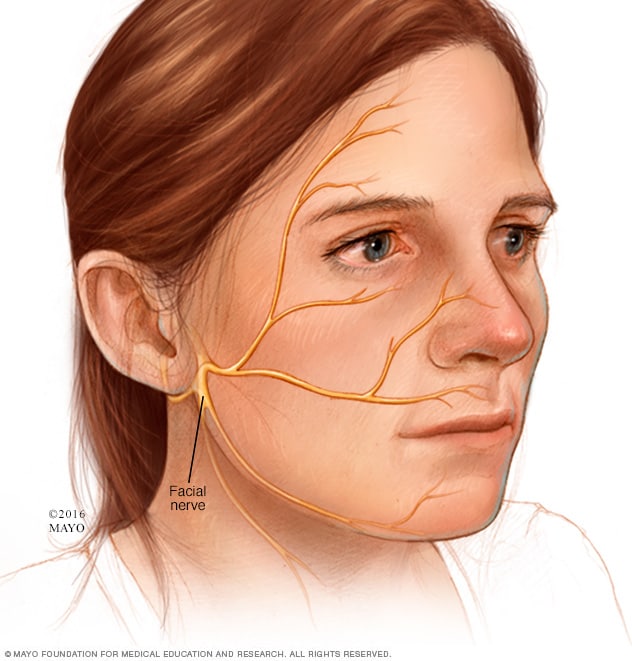 The same virus that causes chickenpox causes Ramsay Hunt syndrome. The virus remains in your nerves after chickenpox has healed. It could reawaken years later. It can harm your facial nerves if this happens.
Ramsay Hunt syndrome can be treated early to lessen the risk of complications, such as irreversible facial muscle paralysis and hearing.