Caroline Garcia is a French professional tennis player who has been ranked in the top 4 in both singles and doubles. She was born in Saint Germain-En-Laye on October 16, 1993. Caroline is originally from Lyon, France. She is a professional right-handed tennis player who began her career in 2011.
Caroline won the French Open doubles title twice, in 2016 and 2022. Garcia and her partner Kristina Mladenovic work well together on the court. Aside from winning the French Open twice, the pair also finished second at the 2016 US Open. They also advanced to the semifinals of the 2017 Australian Open.
She now holds seven WTA Tour doubles championships. Caroline rose to world number two in doubles in 2016 as a result of her outstanding performance. Nonetheless, fans are interested in her personal life just as much as they are in her professional life.
Also Read: Who Is Jamie Hayter's Boyfriend? Is She Dating Charlie Ramone?
Without further ado, let's get right to the point and find out who is Caroline Garcia's boyfriend in 2022!
Who Is Caroline Garcia's Boyfriend? Is She Seeing Thomas Bowman
Caroline Garcia is currently single, according to reports. She recently set the internet on fire with her beach bikini photos. The tennis star appears to be having a good time with her friends. She looked stunning in photographs. As the photographs went viral, folks started speculating if she was there with her beau. She, however, was not. Caroline Garcia is very secretive about her personal life. She prefers not to discuss her personal life in public.
Because of her secrecy, many web sources claim that she is married to Thomas (Tom) Bowman. Gracia, on the other hand, has never acknowledged or rejected the claims. When any new information comes in, we'll let you know.
Caroline is completely focused on her profession. The girl is living her best life and frequently posts images of herself on social media. She has approximately 173K Instagram followers.
She is in great shape for the US Open in 2022. In the fourth round of the US Open yesterday, Garcia faced Alison Riske. She put on a great show and won 6-4, 6-1, moving on to the quarterfinals.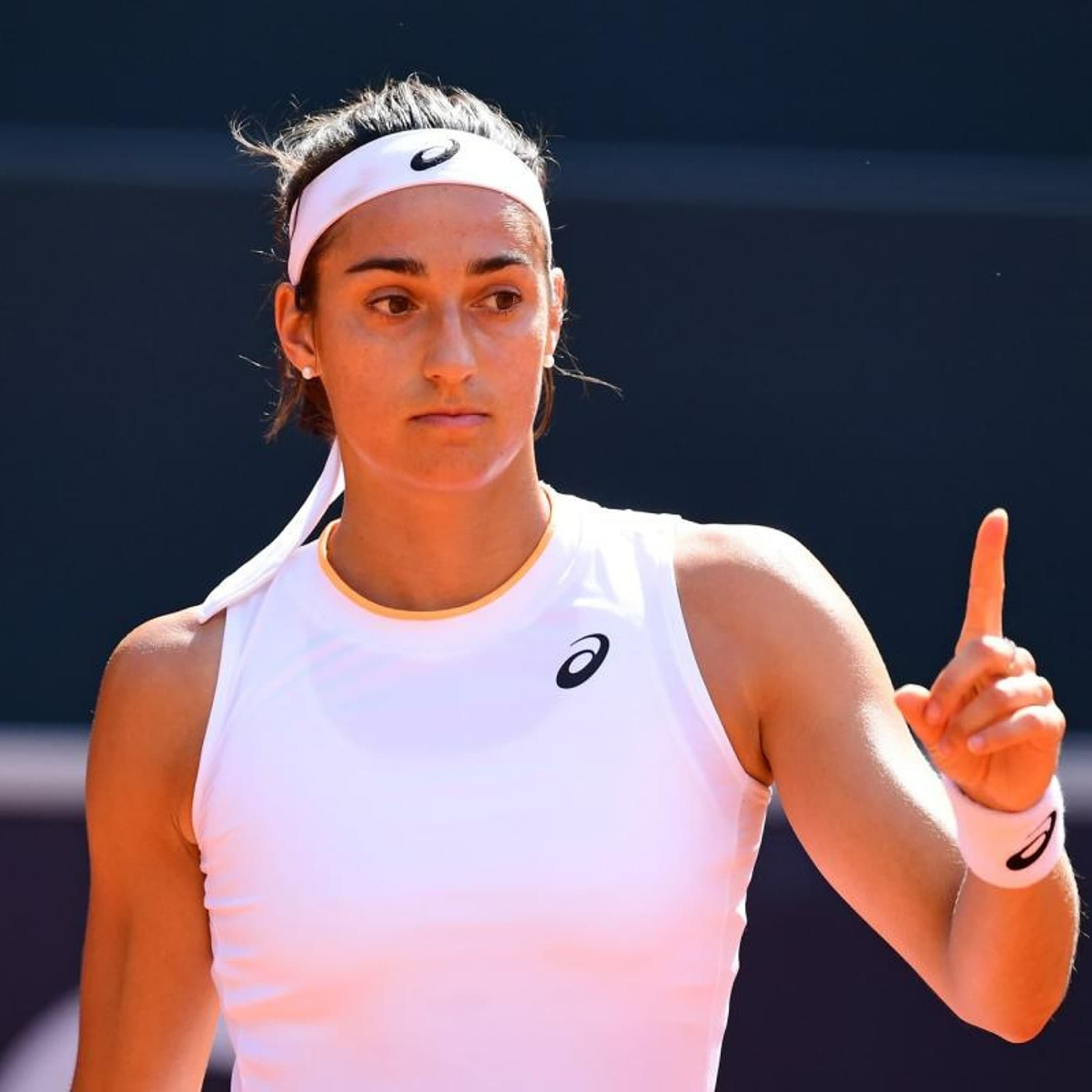 In the quarterfinals of the US Open on Tuesday, No. 17 in the world Caroline Garcia will face No. 12 Coco Gauff. Fans of both players will find the game very interesting.
Caroline's Career And Early Life
In 2011, Caroline Garcia began her sports career. She got into the Australian Open by using a "wild card." Garcia beat Varvara Lepchenko in the first round of her first WTA Tour match, but the match ended in a draw. She still lost in the second round to Ayumi Morita. Then she entered The French Open as a wild card. Zuzana Ondraskova was her opponent in her first match.
Also Read: Is Lana Del Rey Pregnant In 2022? Complete Information!
She won on her first try. In her second round, she stopped playing with Maria Sharapova. Caroline's performance was so good that even Andy Murray was not able to stop himself from praising her.
Her journey began with a bang, and since then, the lady has been maintaining her momentum. She is an excellent player who does a great job on the court. The woman seemed to have a lot of luck in 2015 because she won two singles WTA titles.
She has won many championships and tournaments over the years. She helped France to win the Fed Cup in 2019. The player had a pretty great year in 2020 because she did so well in the mixed tournament.