The "Queen of Country," Loretta Lynn, née Loretta Webb, was a famous American country music performer. She was born in Butcher Hollow, Kentucky, on April 14, 1932. Webb was born in the house of a coal miner. (She said she was born in 1935, but official records show that she was born in 1932.)
She married Oliver Lynn in January 1948, and the next year she had the first of six children. In 1960, she came out with her first hit single, "Honky Tonk Girl." Lynn joined the Grand Ole Opry in 1962. By the middle of the 1960s, hits like "Don't Come Home A-Drinkin'" had made her one of the biggest stars in country music.
In 1970, she released "Coal Miner's Daughter," which became her most famous song and the name of a best-selling autobiography and a popular movie (1980). During this time, she also started working with Conway Twitty on music. They had a number of hit songs and albums together, but Lynn also kept going with her solo career.
Apart from her successful career, we are here to discuss Loretta's personal life.
Who Is Loretta's Husband Oliver Lynn?
Loretta Lynn has one of the most impressive legacies in all of country music. The 90-year-old Kentucky native first appeared on the scene in 1960.
Also Read: Who Is Wayne Ferreria's Wife? Know About His Professional And Personal Life!
Even in her private life, she has left an impressive legacy. Loretta married Oliver Vanetta Lynn, Jr. when she was 15 years old in 1948. They stayed married for almost 50 years until Oliver's death in 1996, despite her allegations of infidelity and cruelty. "Doo was a decent man and a diligent worker," she gushed in her memoir, Still Woman Enough. But he had a drinking problem, and it impacted our marriage greatly. He was a womanizer."
Oliver Lynn was born in Butcher Hollow, Johnson, Kentucky, on August 27, 1926. He was an American talent manager and businessman. He had heart disease and diabetes.
Meet Loretta's Lynn 'Six' Children
The singer of "Coal Miner's Daughter" has lost two of her children, which is very sad.
Betty Sue
Shortly after she married Oliver, on November 26, 1948, Loretta gave birth to their first child, a daughter named Betty Sue. Betty Sue died of emphysema at the family ranch on July 29, 2013; she was 64 years old. She had two daughters—Lynn Markworth and Audrey Dyer—and five grandchildren.
Jack Benny
After Betty Sue was born, Loretta and Oliver had their first son, Jack Benny, a year later. In July 1984, Jack drowned on his family's ranch while trying to ride his horse across a river.
Ernest Ray "Ernie"
Loretta Lynn had two miscarriages after giving birth to Jack Benny Lynn before she got pregnant with her third child. Ernie, the second son of the expanding family, was born on May 27, 1951. His daughter Tayla Lynn, a celebrity in the country music industry, was Ernie's biggest triumph when he tried his hand at singing.
Clara Marie "Cissie"
Cissie joined the family on April 7, 1952, just a few months after Ernie was born. According to diyTrends, she started taking music lessons at a very young age, just like her famous mother had done. Cissie made a name for herself by singing Loretta's songs. She also had a song called "Rodeo Lady" that did pretty well on the charts.
Also Read: Who Is Xolo Maridueña Dating? All You Need To Know About Circulating Rumors!
Peggy Jean & Patsy Eileen
After her fourth child was born, Loretta Lynn thought she was done having babies. But life went in a different direction, and in 1963 Loretta found out she was pregnant again. On August 6, 1964, Loretta and Oliver had twin girls. Their names were Peggy Jean and Patsy Eileen. Patsy was named after Patsy Cline, who was a close friend and teacher to her mother. Patsy's twin sister, Peggy Sue Wright, was named after the sister of Patsy's mother.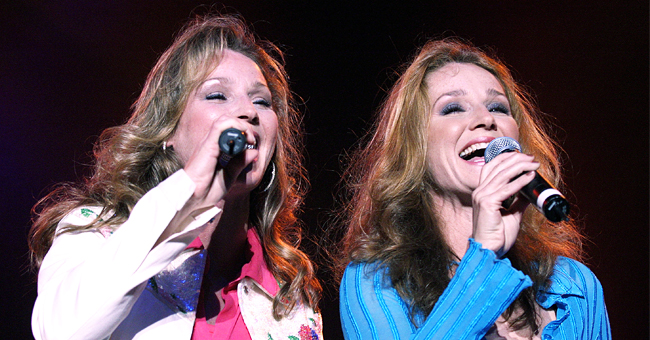 With their music careers, the twins would become the most successful of the children. In 1998 and 1999, Peggy and Patsy were up for the CMA Award for Vocal Duo of the Year.