Donald and Melania Trump got married 17 years ago in Palm Beach, Florida, at the Episcopal Church of Bethesda-by-the-Sea. Hillary and Bill Clinton, Kelly Ripa and Mark Consuelos, and Kathie Lee Gifford were all there.
Since they got married on January 22, 2005, a lot has changed for the Trumps. The family is also the subject of several investigations, but they say they have done nothing wrong and are being targeted.
Even though Donald Trump's loss in the 2020 election cost him a lot of money, his wife and former first lady Melania Trump keep going. From the clothes she wears to the expensive gifts she gets to the time she mysteriously disappeared for a few months, everything about her is interesting.
Then, in 2020, there were rumors that Melania Trump was going to divorce then-U.S. President Donald Trump after he lost the 2020 U.S. presidential election.
The Trumps are the most watched couple in the country, but it hasn't been easy for them. Their relationship has been criticized because they are 24 years apart in age and because Donald Trump has a history of divorce and sex scandals.
In this article, we would debunk the rumors surrounding Melania Trump and Donald Trump's divorce.
Debunked: Melania Trump Divorce Rumors After the Election Were False
The supposed bombshell news came out in tabloids a few days after her husband lost the 2020 U.S. presidential election.
In November 2020, a number of tabloids and other news outlets reported what seemed to be shocking information. The articles said that Melania Trump planned to get a divorce from then-U.S. President Donald Trump if he lost the 2020 election.
But more than a year has passed since the winner of the race, current U.S. President Joe Biden, was announced on the evening of Nov. 7, 2020. And there is no proof that the former first lady filed for or planned to file for divorce.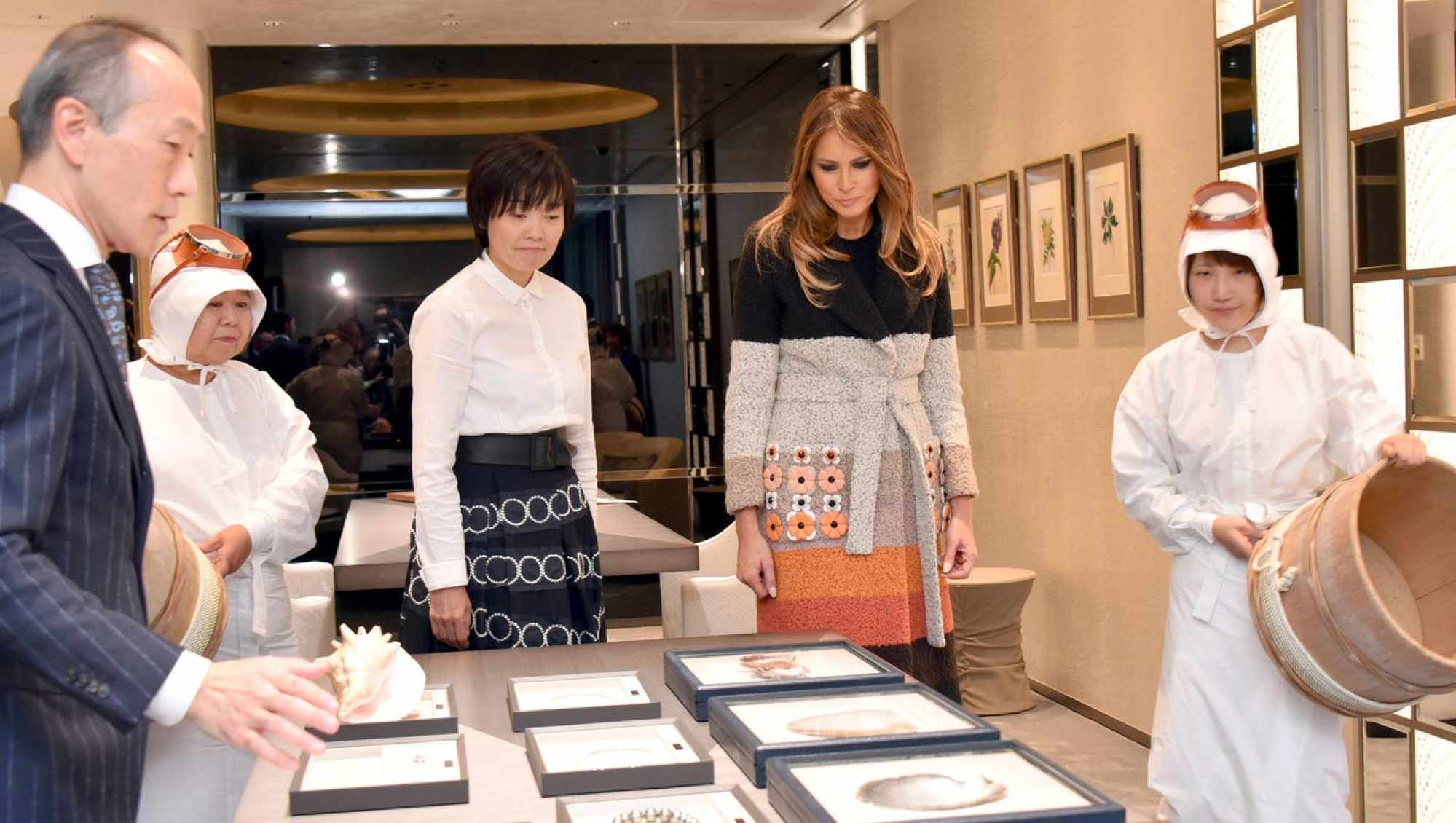 On the night of Biden's victory speech, DailyMail.co.uk ran the headline: "Melania Trump is 'counting the minutes until divorce' when Donald leaves the White House after their 15-year "transactional marriage," former aides say. Reports say that the same publisher paid Melania Trump $2.9 million in 2017 to settle a lawsuit over false statements. In the same year, Wikipedia decided that the tabloid was so "unreliable" that it couldn't be used as a source on its website.
A year ago, Yahoo had a story about divorce in which a "numerologist, palm reader, and psychic" was quoted. It was called "Former Trump staffers say Melania Trump is "counting the minutes until the divorce."
Newshub also wrote, "Melania Trump wants to get a divorce from Donald Trump after he loses the election – source."
According to the Newshub article, the rumors started in October 2020 when Omarosa Manigault Newman, a former Trump employee and contestant on "The Apprentice," appeared on a morning TV show in the U.K.
Also read: Who Is Tinsley Mortimer's Boyfriend? Complete Info!
But after almost 2 years, none of the divorce plans that these stories said were going to happen ever did.
And not just that, Melania apparently is waiting for a second inning at the White House.
Melania Trump Hasn't Ruled Out A Second Term In The White House
Donald Trump has given strong hints that he will try to get the presidency back that he lost to Joe Biden, but he has not officially announced a run.
The former president is still in trouble with the law because he tried to overturn his election loss and because of his business dealings.
Stormy Daniels, an adult film producer, and actor, is one of the people who say Donald Trump had affairs after he married Melania. The Republican former president denies this, but rumors of an unhappy marriage made worse by the presidency haven't stopped, and his third wife has stayed by his side.
"I like Washington, DC," Melania Trump told Fox News in her first official interview since her husband left office in January 2021. The interview took place at Mar-a-Lago in Florida.
Also read: Ivanka Trump Before Plastic Surgery And After Pics – Analysis Of Her Cosmetic Surgeries
"I know that it works in a way that no other city does. But I really liked it there, and living in the White House was a lot of fun. Being the first lady of the United States was the greatest honor of my life, and I think we did a lot during Trump's four years in office.
"Taking care of the White House was fun for me. For a while, it was my home. I knew that it was someone's home. We were lucky to live there."
Pete Hegseth, who was interviewing her, asked, "And maybe it will be your home again?"
"Never say never," Melania Trump said.