Selling Sunset is an American reality TV show made by Adam DiVello for Netflix. The show is about a high-end real estate brokerage firm in the Los Angeles area called the Oppenheim Group, which has offices in West Hollywood and Newport Beach. It follows a group of agents as they go through their personal and professional lives.
On March 21, 2019, the first season began with eight episodes. On May 22, 2020, the show came back for its second season. On August 7, 2020, it came back for its third season, and on November 24, 2021, it came back for its fourth season. Netflix picked up the show for a fourth and fifth season on March 11, 2021. In 2021, the show was up for the Outstanding Unstructured Reality Program Primetime Emmy Award. On April 22, 2022, the fifth season aired.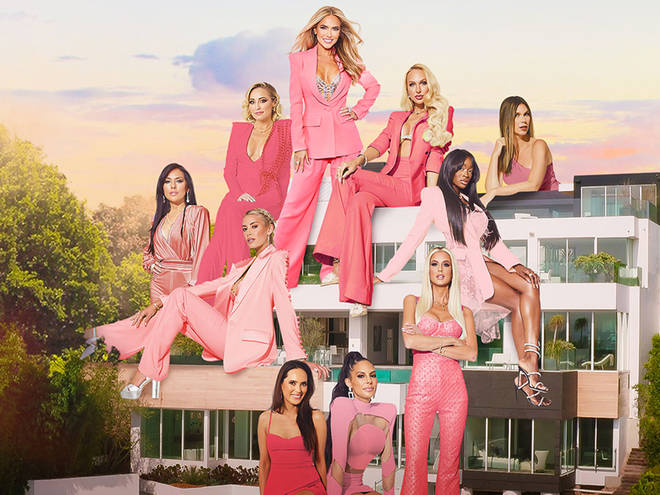 Selling Sunset, a popular reality real estate show on Netflix, had its fifth season, and it was full of drama, high fashion, and stunning real estate.
Selling Sunset Season 6 Is Confirmed!
Before season 5 even started, Netflix announced that it would be making a sixth season of the hit reality show. Everyone can finally take a deep breath. In fact, Netflix also confirmed that not only would there be a sixth season, but also a seventh one.
There is no confirmed date yet, and the cast didn't start filming right after season 5 ended. They took a break from all the cameras and took a few deep breaths. This means that season 6 probably won't come out until later in 2023.
Also Read: Yellowstone Season 5 Trailer Is Out Now!
About Selling Sunset Season 6 Cast
Chrishell Stause, Mary Fitzgerald, Heather Rae El Moussa, Amanza Smith, Brett and Jason Oppenheim, and others will be there. Also, Davina Potraz has returned since the fourth season. Emma Hernan and Vanessa Villela, who joined the cast this season, are also likely to come back unless the show changes a lot.
But you may have noticed that one important actor wasn't on that list. Christine Quinn is rumored to be leaving the show after the next season. Sources told TMZ that her leaving was a decision made by her, Netflix, and the company that makes the show. You ask, what's the rumored reason she's leaving? Well, it sounds like she will have more chances to do things, especially in the modeling world.
Also Read: 'Real Housewives Of Salt Lake City' Season 3 Trailer Is Here-Gets Positive Reactions From Fans!
The sources told that Christine has signed with IMG Models, which is a really BFD!, and that she is "already booking modeling and appearance gigs at various fashion events," wrote TMZ. So sad to see her go! There will be much less trouble now.
Another member of the cast said that they won't be back, at least not in the same role. Maya Vander has become a mother of two, and viewers know that she has to split her time between L.A. and Miami. She told E! News, "I'm probably not going to be a full-time cast member because it will be hard for me to go back and forth again."