Sherri Papini was born on June 11, 1982. She married Keith Papini in October of 2009. They have two children together, a son and a daughter. On March 3, 2022, the day that Sherri was arrested on federal charges, the couple broke up. In April 2022, just a few days after Sherri pleaded guilty to fraud charges, Keith filed for a divorce from his wife and for sole custody of their children.
Again, Sherri is making headlines as recently sentenced to 18 months in prison because of her own fake kidnapping.
Here's everything you need to know about Sherri Papini fake kidnapping and why is her husband filed for divorce.
Sherri Papini Husband Files For Divorce After Her Kidnapping Hoax
Keith Papini, who is married to Sherri Papini, appears to have exhausted enough. Just a few days after she confessed to making up her own kidnapping, he asked for a divorce.
According to court documents that obtained on April 21, Keith started the case by filing in Shasta County, California. The case was termed a "dissolution with minor children." He has asked to take control of Tyler, 5, and Violet, 3, and their home in Redding, California, instantly.
Russell Swartz, Keith's lawyer, sent E! News the statement Keith included with his filing.
Also read: Who Is Jalen Hurts Girlfriend? Is He Still Dating Bry Burrows?
"I want to make it clear that my goal is to give Tyler and Violet a loving, safe, and stable home," Keith said. "I think the requested orders are in line with that goal and are in the best interests of the children." He also said that he is not answering calls from the media and is "asking the court to help me protect my children from the bad effects of their mother's fame."
Sherri Papini Sentenced To 18 Months In Prison Because Of Her Own Fake Kidnapping
In November 2016, Sherri Papini went missing from her neighborhood in Northern California, but she made it home in time for Thanksgiving. After being missing for 22 days, Papini came back bruised, scarred, and very thin. Her blonde hair was cut in a messy way. She said that two Latinas kidnapped her at gunpoint and held her kidnap until they suddenly changed their minds and let her go.
Papini couldn't remember much about what happened right away, so she didn't want to talk to the police at first. But Keith Papini called a federal agent less than a year after his wife came back home. In March 2017, it was. His wife had a breakthrough when she remembered that the room where she was held had orange carpet.
During therapy, she told more about what she had been through. According to court documents filed during the race to find Papini's kidnappers, her husband told investigators about this.
But federal prosecutors said none of it was true almost six years after she went missing. They said that Papini made up the whole crime, right down to the small details of the room where she was supposedly held.
Even after investigators showed her the proof, she kept lying about what happened. Finally, in April, Papini pleaded guilty to lying to federal agents and mail fraud.
Also read: Is Lamar Odom Dating Transgender, Danielle Alexis?
A news release from the Department of Justice said that Sherri Papini, a mother from California, was sentenced to 18 months in prison on Monday, September 19, for making up her own kidnapping in 2016.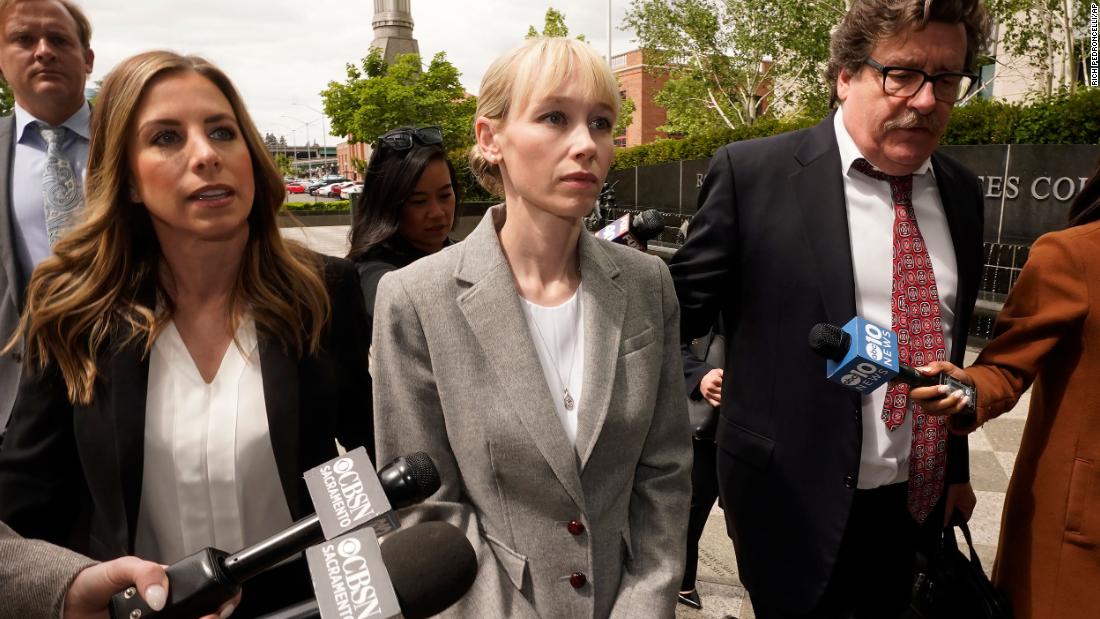 Judge William B. Shubb decided that Papini, who is 40 years old, should spend 18 months in prison followed by 36 months of supervised release after she admitted to the hoax and pleaded guilty to mail fraud and making false statements in April. She was also told to pay nearly $310,000 in restitution.