Police said that a 19-year-old man who went on a shooting spree in Memphis, Tennessee for an hour and killed at least four people and injured three others was caught on Wednesday night.
After a high-speed chase, Ezekiel Dejuan Kelly, 19, was arrested without a problem in the Whitehaven neighborhood of Memphis around 9 p.m. local time, according to Memphis Police Chief Cerelyn "CJ" Davis.
ABC News reports that at least one of the shootings had been broadcast on Facebook Live. Read on to know more details.
More Details Of The Memphis Shooting Spree That Killed 4 People
As per CNN, the shootings started before 1 a.m. on Wednesday and went on until late in the evening. Part of the city was told to stay inside while police looked for the shooter.
Shelby County Sheriff Floyd Bonner said, "People in Memphis and Shelby County were going about their business—getting off work, picking up their kids from daycare, just living their normal lives—when all of a sudden, it was shattered." "Many families will never get over the horrible violence we saw tonight, which was caused by one person."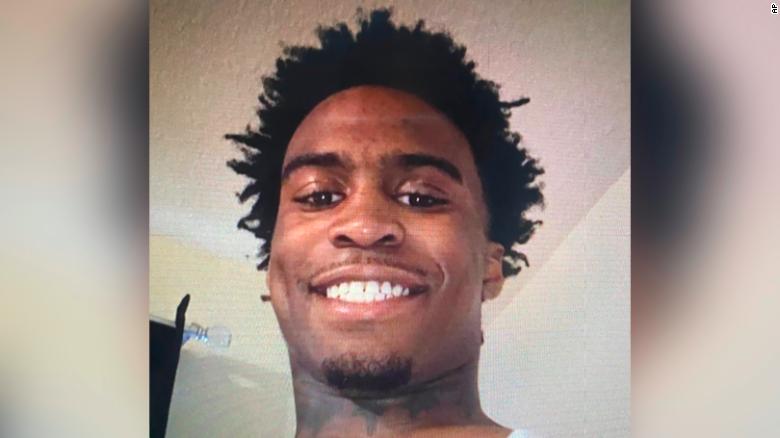 Around 12:56 a.m., police heard about the first shooting. on Lyndale Avenue, in the 3100 block. Davis said that when police arrived, they found a man dead in a driveway. He was pronounced dead at the scene.
Davis said at the news conference, "The murder suspect was known as Zeek Huncho, but he was later found to be Ezekiel Kelly."
At 4:38 p.m., police were called to another shooting in the 900 block of South Parkway East. When they got there, they found a man in his car who had been shot multiple times. At the scene, he was said to be dead.
Also read: Who Is Mary Peltola-The Alaska's Sole U.S. House Seat Winner?
Davis said that the gunman pulled up next to the victim in a grey sedan, fired several shots, and then drove away. This was all caught on video surveillance from a nearby business.
At 4:40 p.m., police responded to a shooting at the intersection of Norris Road and I-240 and found a woman who had been shot in the leg. She was taken to a hospital, but her condition wasn't too bad. Davis said that the suspect drove away in a dark sedan.
More than an hour later, at 5:59 p.m., police were called to a store on the 4000 block of Jackson Avenue because someone had been shot. Davis said, "Ezekiel Kelly was broadcasting on Facebook Live when he started shooting inside the store."
When police arrived, they found a man who had been shot. He was in very bad shape when he was taken to the hospital.
At 6:12 p.m., a worried person called the police to say that someone with the name "Zeek Huncho" was live on Facebook saying that he was "threaten[ing] to hurt citizens," Davis said.
The Memphis Police Department then started looking for an "armed and dangerous" suspect all over the city and told some people to stay inside.
At 7:23 p.m., there was a report of another shooting. where a woman had been shot and killed near Poplar Avenue and North Evergreen. Davis said that the gunman left the scene in the victim's SUV, which was gray.
A minute later, there was another shooting on Poplar Avenue. When police arrived, they found a man who had been shot. Davis said that he wasn't in a very bad way when he was taken to the hospital.
Then, at 8:55 p.m., police went to the 800 block of West Raines Road, where a woman had been shot and was later pronounced dead, Davis said.
Davis said that a short time later, at 8:56 p.m., the Southaven, Mississippi, police went to the area of Stateline Road and Highway 51 because someone had stolen a car. Police said Kelly held a person at gunpoint and stole their car, a gray Dodge Challenger. He left the gray SUV behind. The person was not hurt. Memphis is right across the state line from Southhaven.
At 8:58 p.m., two minutes later, Memphis police saw the Challenger on I-55, which led to a high-speed chase.
Kelly was taken into custody without any trouble after the chase was over.
Also read: Last Soviet Union President And The Nobel Prize Winner Mikhail Gorbachev Passed Away At 91
Mayor Jim Strickland Of Memphis Was Angry About The Recent Violence
Life in the city was disrupted by the shootings on Wednesday as police issued notifications regarding their hunt for the perpetrator. Due to the threat posed by the active shooter, the Memphis Area Transit Authority has discontinued all bus and trolley services.
At a news conference on Thursday morning, Memphis Mayor Jim Strickland expressed his disgust at the recent violence while expressing his condolences to the families of the victims.
He stated, "This is no way for us to live and it is not acceptable. I am upset for them, and I'm angry for our citizens who had to stay in place for their own safety until this guy was captured." The residents of our community had to deal with the kind of violence that nobody ought to have to.
Kelly, according to Strickland, was originally charged with criminal attempted first-degree murder, but pled guilty to a lesser charge of aggravated assault in April 2021. According to the mayor, he was given a three-year prison term but only served 11 months before being freed in March.
Mr. Kelly would still be in prison today if he had completed his three-year term, according to Strickland, and four of his fellow citizens would still be alive.