Tom Hanks earned an Academy Award for his role as a gay lawyer fighting AIDS in the 1993 film "Philadelphia," but he believes his performance would not be warmly received today.
The Hollywood actor portrayed lawyer Andrew Beckett in the film, a guy who was fired after his bosses discovered his sexuality.
In a recent interview with a renowned magazine, Tom Hanks discussed straight actors playing LGBTQ characters.
The well-known actor recently discussed several of his previous performances, as well as their relevance to the world of modern film, in an interview with the New York Times.
When Tom Hanks was questioned about his thoughts on whether a film like Forrest Gump would get made today since it "would be derided and pulled apart on social media," he deflected the question by suggesting that he think about how the cast of Philadelphia would look in 2022 instead.
Also read: Is Drew Carey Married? Did He Ever Marry Anne Harwick And What Happened To Her?
"Could a straight man do what I did in 'Philadelphia' now? No, and rightly so," he said. "The whole point of 'Philadelphia' was don't be afraid. One of the reasons people weren't afraid of that movie is that I was playing a gay man."

Hanks added that "we're beyond that now."

"I don't think people would accept the inauthenticity of a straight guy playing a gay guy," he continued. "It's not a crime, it's not boohoo, that someone would say we are going to demand more of a movie in the modern realm of authenticity. Do I sound like I'm preaching? I don't mean to."
For his role as Andrew Beckett, a gay attorney diagnosed with AIDS, and fighting employment prejudice in "Philadelphia," Hanks won his first Academy Award for best actor. A year later, Hanks won his second Academy Award for Best Actor for his performance as Forrest Gump in "Forrest Gump."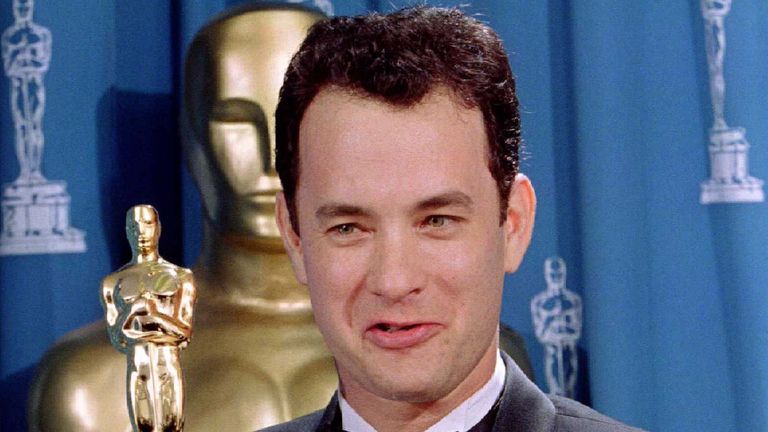 When he accepted his Oscar for the movie, he acknowledged that HIV and AIDS had claimed the lives of far too many gay men.
Hanks said his work in the film "is enhanced by the reality that the streets of heaven are too full with angels" in his acceptance speech for "Philadelphia."
Also read: Who Is Sophie Hermann's Boyfriend? Is She Dating Tom Zanetti?
"We know who they are. For each of the red ribbons that we wear here today, there are a thousand of them. They ultimately find rest in the loving arms of our merciful creator.
"A healing hug that lowers their fevers, clears their skin, and opens their eyes to see the plain, self-evident, common-sense truth that is revealed by the benevolent creator of us all and was put down on paper 200 years ago by wise men, tolerant men, in the city of Philadelphia."
One of the first prominent Hollywood films to explore HIV/AIDS and homophobia was America, a legal drama released in 1993.