Trisha Paytas is an American YouTube star and singer who was born on May 8, 1988. She has co-hosted the YouTube show Frenemies with Ethan Klein. Paytas has also worked as a singer on his own, putting out several albums and singles and appearing in TV shows and movies. Trisha tried out for America's Got Talent season 7. But she only lasted 14 seconds before all three judges hit the "X" button.
Trisha has a YouTube channel under the handle @Paytas-Hacmon Family Channel has a lot of different kinds of videos, such as vlogs about lifestyle, music videos, and many others. She has amassed a fan following of 1.43M subscribers.
The social media star is 34 years old and has been entertaining YouTube users for more than a decade. In February, the vlogger announced that she was pregnant in an Instagram post.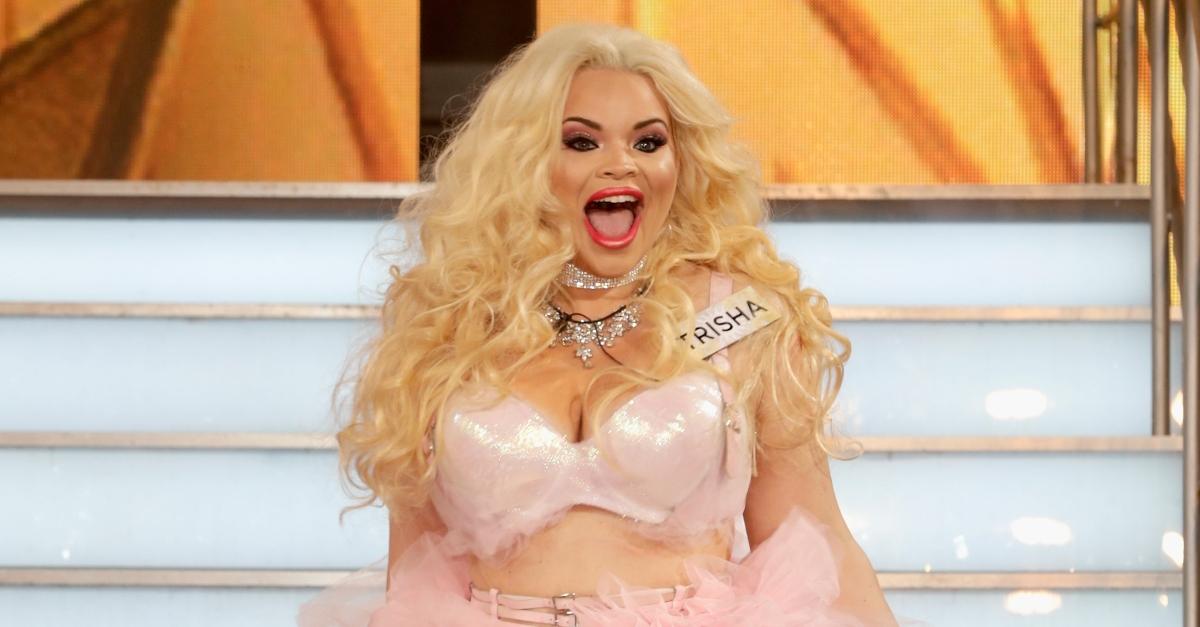 Now the internet is abuzz with wild speculations that Trisha Paytas' baby birth is somehow connected to Queen Elizabeth's death – many are of the view that the famous Youtuber might name her daughter after the queen.
Keep reading this article to know about who is Trisha Paytas' boyfriend.
Also read: Who is Brad Pitt Dating in 2022? Everything You Need To Know
Know About Trisha Paytas Boyfriend, Moses Hacmon
Trisha Paytas got engaged to Moses Hacmon on December 26, 2020. She wrote about it in an Instagram post. "WE'RE GETTING MARRIED!!!! I'm going to get married and become Mrs. [Moses Hacmon]. We did it! Merry Christmas! "On her Instagram page, she wrote.
The engagement comes after a rocky and complicated relationship among both Paytas and her sister-in-law Hila Klein, who is married to YouTube star Ethan Klein.
Moses Hacmon, 44, is an Israeli artist best known for his efforts to the study and education about the subject of water.
How Did Trisha Paytas And Moses Hacmon Meet?
The Kleins decided that they wanted to help Paytas find love, so they decided to start a dating show like The Bachelorette.
Paytas chose some of her favorite contestants by looking at the videos they sent in. She also said she liked Hila's brother Moses Hacmon. She agreed to the rules Klein had set up. It was best if she didn't privately message any of the contestants, but if Paytas did, she would have to tell them.
The coronavirus pandemic put a stop to the Kleins' plans to help Paytas find love, so the show was put on hold in March. Paytas, however, took matters into her own hands and began sharing photos of her Hacmon on social media.
Also read: Who Is Sean McVay's Girlfriend? Complete Information!
Internet Is Buzzing With Wild Speculations By Connecting Trisha Paytas' baby With Queen Elizabeth's Death
Queen Elizabeth II died at the age of 96 on September 8, 2022. Also on September 8, 2022, Trisha said that they were just starting to have labor pains and that their daughter would be born soon. As you might assume, Twitter quickly put two and two together and started making jokes about Queen Elizabeth's soul coming back through Trisha's daughter.
We can't really assure if the supernatural conspiracy is true or not, but that hasn't stopped Twitter from making memes about it.
As of now, Trisha hasn't said what her new baby's name is yet, but some people say that the YouTuber named her child Elizabeth. However, that's not likely since Trisha has chosen to raise her child as non-binary.