William Darrell "Bubba" Wallace Jr. is a professional stock car racer from the United States. He drives the No. 45 Toyota Camry for 23XI Racing full-time in the NASCAR Cup Series, and he drives the No. 18 Toyota Supra for Joe Gibbs Racing part-time in the NASCAR Xfinity Series.
In October of 2021, when Bubba Wallace won his first Cup Series race, he made history. He was only the second African American to win in the Cup Series.
Recently, the NASCAR Cup Series playoffs had a surprise winner for the second week in a row when Bubba Wallace beat Denny Hamlin at Kansas Speedway.
In terms of his personal life, Bubba Wallace has been in a long-term relationship with Amanda Carter. In this article, we'll know about their relationship.
When Did Bubba Wallace And Amanda Carter Start Dating?
Bubba started dating Amanda Carter in 2016.
Bubba Wallace asked his longtime girlfriend, Amanda Carter, to marry him last year. He said he was very nervous about it.
Wallace said about his proposal, "I was super nervous, because she had no idea and I worked on it for like three months. Trying to find the ring, the cut, clarity, color and carats — the four C's of life. I got to study up on all of that. I was doing my research late at night while I was upstairs. Usually, I'm upstairs playing video games."
Also read: Meet Joe Burrow's Girlfriend Olivia Holzmacher!
Meet Amanda Carter, Bubba Wallace's Girlfriend
Amanda Carter is a senior financial analyst at the Bank of America in Charlotte, North Carolina,
She graduated from Appalachian State University, where she studied Finance and Banking. Bubba Wallace's girlfriend was the vice president of the Alpha Phi International Fraternity.
She is active on Instagram under the handle @amandacarter17. She mostly keep posting photos of herself along with boyfriend, Bubba.
Carter has been a strong support for Wallace throughout his career.
Bubba Wallace And Amanda Carter Getting Married Soon
After being together for around six years, the beautiful couple, Wallace and Carter are ready to get married. In July, Bubba posted a photo with Amanda on Instagram and revealed about their marriage date. He wrote the caption, "Mr and Mrs.. Soon to be! 12.31.22"
Wallace said, "The wedding will be on New Year's Eve, and we're excited about that." "On New Year's Eve, we went to one wedding and had a great time. We liked New Year's Eve because it wasn't as traditional," says Carter, who adds that the wedding will take place close to home in Charlotte. "You could have a lot more fun. People can come and celebrate us for a little while, and then we can all celebrate together to bring in the New Year."
Carter is doing most of the planning for the wedding, mostly because Wallace trusts his long-time love to make all the important decisions.
Wallace said, "We have a lot in common when it comes to what we want, especially for our wedding." "I don't care what she gives me. She likes everything and has good taste."
Amanda, who plans to walk down the aisle with four bridesmaids, says, "We worked together on the design of his suit." "We have a guy who has been making all of Wallace's suits for several years. So, we can't wait to see how he hits the ball out of the park."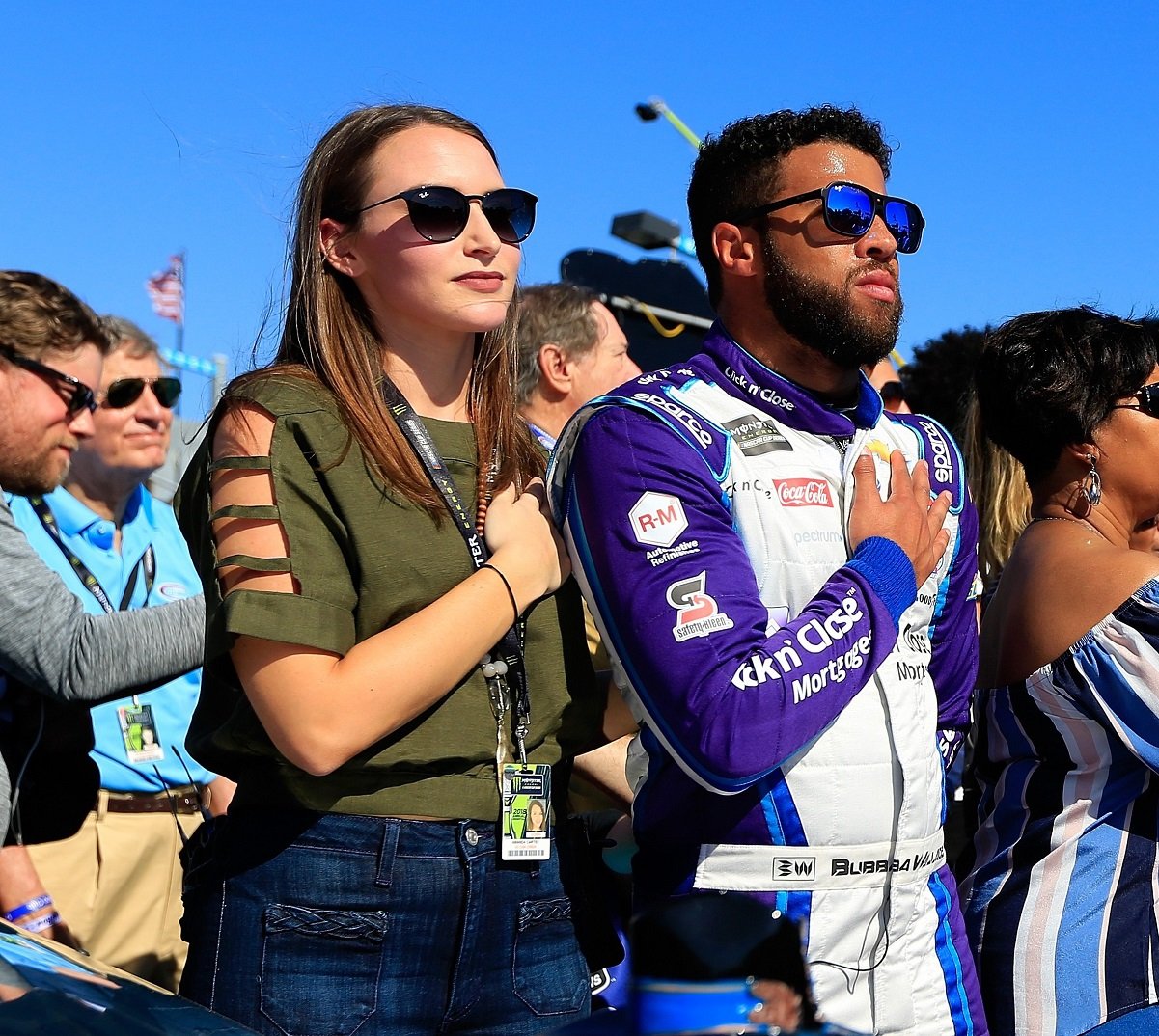 Still, Carter says she has been feeling a little bit stressed lately.
Also read: Who Is Dak Prescott Dating In 2022? Meet Natalie Buffett!
She laughs, "We just hired a photographer, which made me a little bit nervous because we're only five months away and I still hadn't hired one." "We have "Save the Dates" and all that, but we haven't taken engagement photos yet. So, we're a little bit behind on that front."
Wallace says, ""She's been handling it like a trooper." "She says when she can't handle everything, which doesn't happen very often."