Chris Pine is an American actor, who first became famous as Lord Devereaux in The Princess Diaries 2: Royal Engagement. Since then, his acting career has been on the upswing.
Chris Pine likes to keep his relationships out of the limelight. But even though the Star Trek actor has done this pretty well, fans talked a lot about his relationship with Peaky Blinders actress Annabelle Wallis. The two seemed like they were made for each other, but they broke up in early 2022, which shocked their fans.
Annabelle Wallis was born in Oxford and raised in Portugal. Ever since she was a child, she wanted to be an actress, and it didn't take long for her to start getting steady work. Wallis is probably best known for playing Grace Burgess on Peaky Blinders, a popular BBC show.
Here's everything you need to know about Chris and Annabelle' relationship and the other women Chris has dated.
Chris Pine and Annabelle Wallis Called It Quits
Chris Pine and Annabelle Wallis were seen together at London's Heathrow Airport in March 2018, which started speculations that they were dating. In April of that year, they were seen at a dinner party in Malibu. At the time, someone said that they seemed to be "very comfortable together."
Then, a few months later, in July, they went for a walk in London hand in hand and declared that they were dating. In August of that year, they were seen on a yacht in Italy with Pine's parents.
Also read: Who Is Jack Sock's Girlfriend? Meet His Wife Laura Little!
Even though they tried to stay out of the spotlight, the two were often seen on walks in New York and Los Angeles after that. During the pandemic, they also spent some time together.
Pine and Wallis' relationship seemed to be going strong, and because they kept a low profile, there were no signs that anything was inappropriate. Even though fans of the couple thought they might get engaged, it was announced in March 2022 that they had broken up after being together for four years.
Chris Pine Dating History:
Audrina Patridge
In 2009, they were seen having dinner together in LA and were seated next to each other at the MTV Movie Awards, which led to rumors that they were dating. It's been said that Chris broke up with Audrina because they were getting too much attention as a couple, but Audrina hasn't said much about the whole thing.
Olivia Munn
Chris and Olivia started dating in October 2009, and people who knew them said that from the start, they were "quite serious." They were photographed together a lot, and after they broke up, NSFW photos that Olivia allegedly sent to Chris were found on her phone.
Nathalie Walker
Chris was connected to the actress in 2010, when he was dating Olivia. Chris and Nathalie were seen together at Hollywood's The Roger Room. Olivia was said to be "shocked and upset," but their relationship was never confirmed.
Jasmine Waltz
In April 2010, photos of Chris and the aspiring actress leaving a LA nightclub together went around. Ryan Seacrest, David Arquette, and Jesse McCartney were also linked to Jasmine.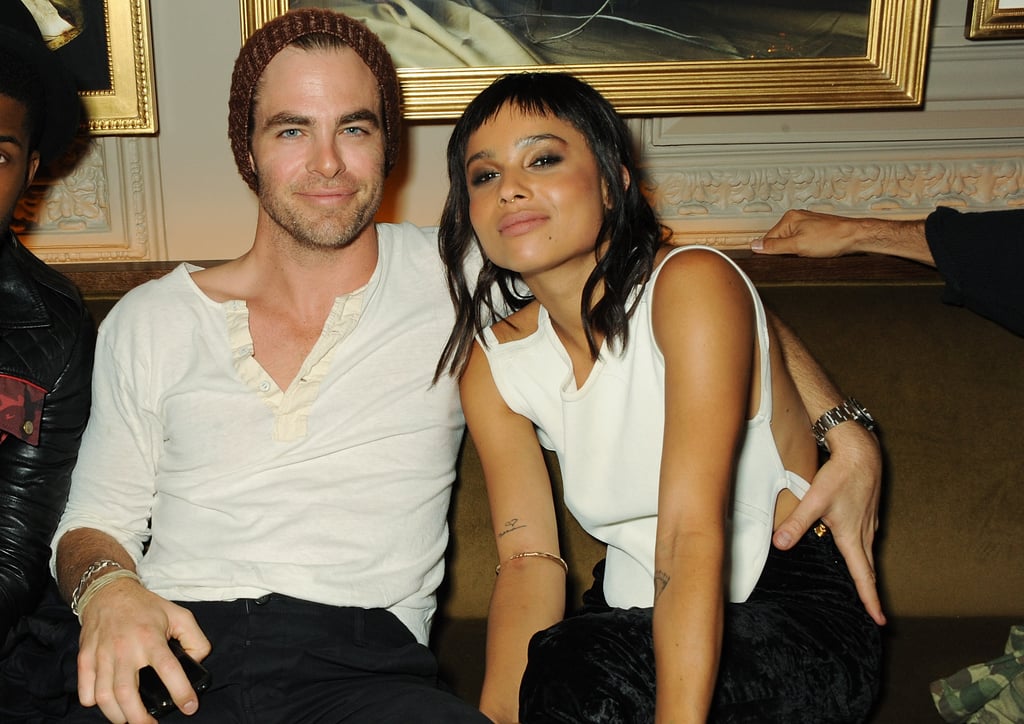 Zoë Kravitz
Chris and Zo were first thought to be dating when they were seen hanging out together at the Met Gala in 2010 and then again at London Fashion Week in 2013. It's still not clear if these two ever dated, but a source told E! News that "they are good friends" after they both went to a pre-Oscars party in 2015. From another source, "Zo and Chris have been friends for a while. They are great friends and get along well."
Dominique Piek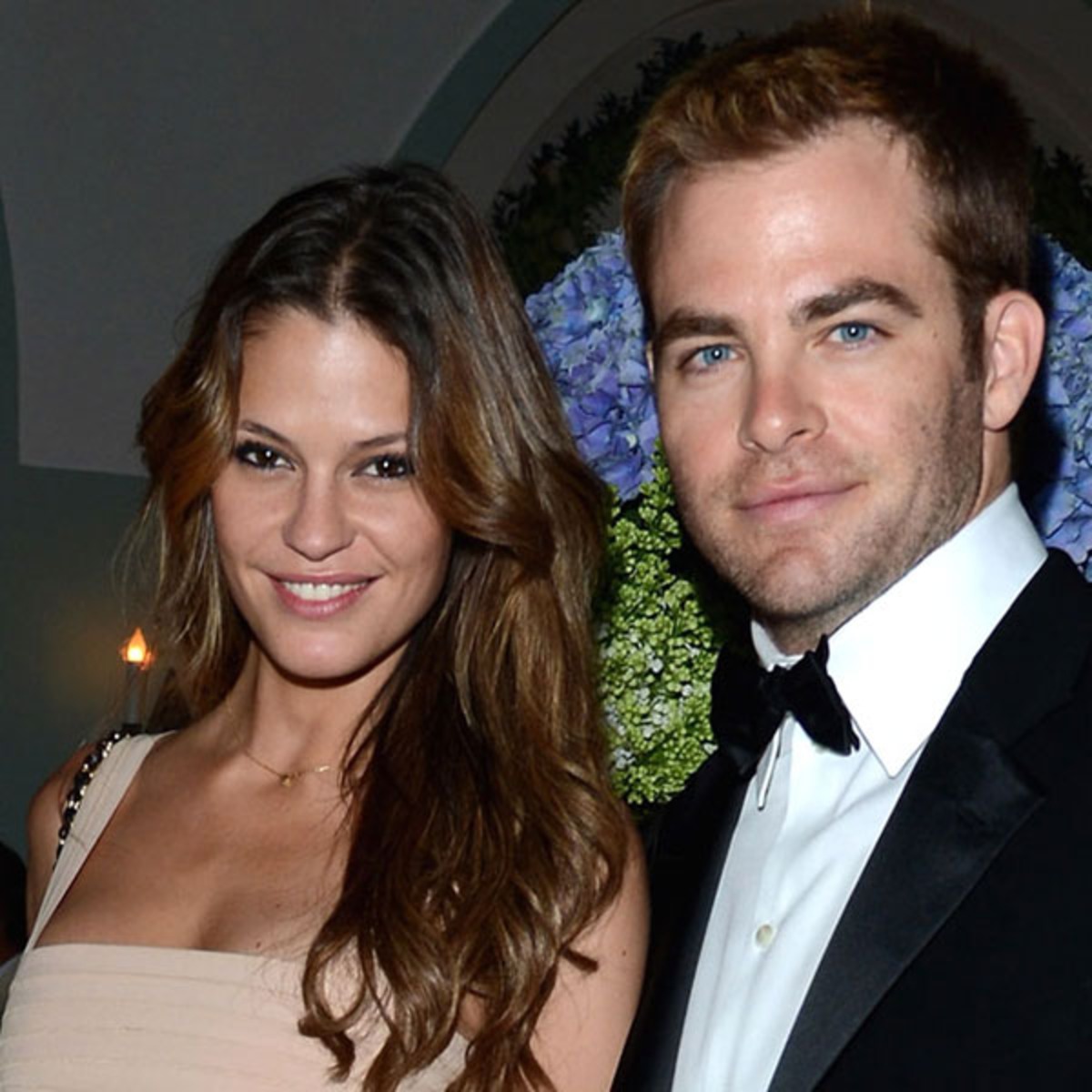 In the fall of 2011, Chris fell in love with the model. They dated for two years before breaking up in the spring of 2013 so Chris could focus on promoting Star Trek Into Darkness. The actor later told Out Magazine about the breakup, saying, "In our line of work, it's very hard to keep something going. Right now, it would be hard for me."
Amanda Frances
Chris and the swimsuit model were seen holding hands outside of a LA nightclub after he broke up with Dominique in 2013. This led to rumors that they were dating. Us Weekly said that Chris was "very interested" in her and that they were "having a good time."
Also read: Who Is Tiff Jeffcoat's Boyfriend? Is She Really Dating RJ Hampton?
Sofia Boutella
Chris was linked to his co-star from Star Trek Beyond after they were seen getting close at Coachella in 2017. From what E! News says, "They were so adorable. Chris kept stepping back to let her be the center of attention. He wouldn't take pictures, but he would watch her pose. They stayed together the whole time and he kept his hand around her waist as they walked." Chris and Sofia never said anything about the rumors.