Here comes Netflix's newest reality dating show "Dated And Related", presented by an experienced celebrity. The Dated & Related cast is here to help and support their siblings (or cousins, in the case of one pair) in finding love. However, some viewers will undoubtedly be interested in Melinda Berry, the host of the program.
She may be familiar to you from the Netflix dating program Too Hot to Handle, when she starred in a love triangle with Peter Vigilante and Marvin Anthony. However, she first had some apprehension about and cynicism about the show, which features attractive singles who must forgo physical closeness in order to compete for a $100,000 cash prize.
She told the media, "My biggest concern was walking in and finding no one wanted me, so I went in as myself." Consequently, I never held back, always spoke my mind, and kept my head held high. I was able to get my point across because of my charismatic personality. How about Melinda Berry's current boyfriend?
Also Read: Did President Jimmy Carter Really See A UFO? Here Are The Details
Who Is Melinda Berry Dating?
It seems like she is currently single. She hasn't shared any new photographs or updates related to any new man in her life. Prior to this, she was in a relationship with Peter Vigilante. As per Peter on TikTok, they broke up in March 2022.
She looks like she has a lot to do with her growing career. She does, however, seem to be close with Christian Birkenberger, who is also on Big Brother 23. Christian comments often on Melinda's Instagram posts, and he has photos and videos of her on his account. They could, of course, just be close friends. But the fans of Too Hot to Handle and Big Brother want there to be a love story between the two shows.
An Insight Into Melinda And Peter's Relationship
In season 2 of Too Hot to Handle, Melinda and Peter met for the first time at the villa. Melinda and Peter were both on the Netflix reality dating show during the same season, but their experiences were very different. First of all, Peter had much less time on the show than Melinda did. In episode 5, Peter was one of the first people to be kicked off of Too Hot to Handle.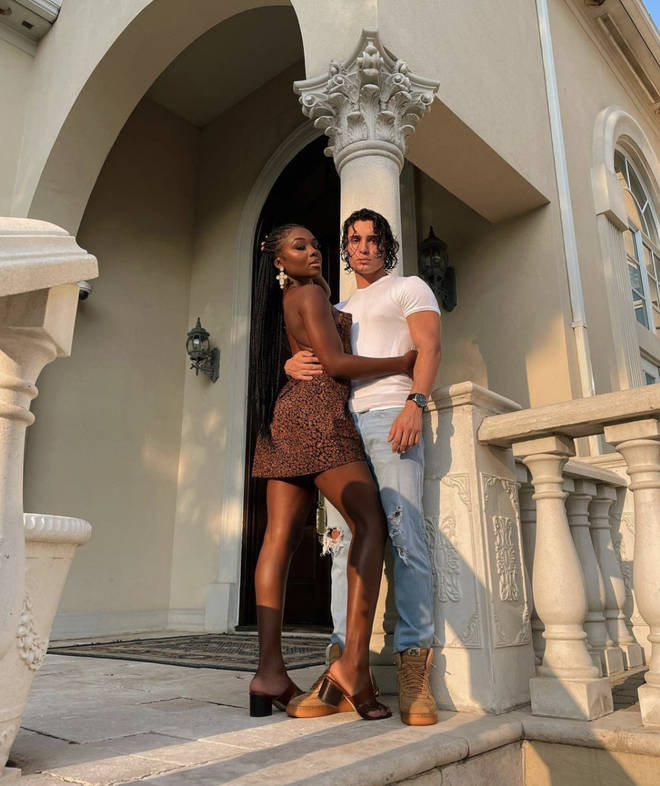 When Peter was on the show, he tried to date Melinda, but she chose to see how she got along with season 2 winner Marvin Anthony instead. Melinda made the right choice when she picked Marvin, because she and her French boyfriend went straight to the top of the competition. She had a breakup with Marvin when he canceled his meeting with Melinda in Mexico, at the eleventh hour.
Also Read: Who Is Kendrick Lamar Dating? Lamar Drops Short Film For 'We Cry Together'
On July 5, Melinda and Peter announced their growing relationship on Instagram. Melinda did post a picture of herself and Peter on Twitter on August 10. Since Too Hot To Handle season 2, Melinda and Peter have been busy with their own modeling careers, but they show that they're still together by commenting on each other's beautiful Instagram posts. But their relationship was not long-lasting.
But by March 2022, Peter announced their breakup on TikTok.