Kelly Marie Monaco is an American model, actress, and reality TV star who was born on May 23, 1976. She is best known for playing Sam McCall on the ABC soap opera General Hospital and for winning the first season of the reality TV show Dancing with the Stars. Kelly Monaco is best known for her role as Sam McCall on General Hospital. She has played this part for almost 20 years.
In terms of her personal life, Monaco was with the same man for 18 years. They were in love, but they never got married.
Here's everything you need to know about Kelly Monaco's love life.
Is Kelly Monaco Dating Anyone In 2022?
At the moment, Monaco seems to be single. But she was with her high school sweetheart for a long time.
Mike Gonzalez was Monaco's high school sweetheart. They met when Monaco was a junior. They started dating, and for 18 years, they were together. Before Monaco became famous, Gonzalez was an important part of her life. They went to the same community college and worked as lifeguards together.
Also read: Is Da Brat Pregnant Or Is Jesseca Carrying Their Baby? What's Their Due Date?
But in 2009, Monaco and Gonzalez broke up. Fans think that Monaco's popularity might have made things hard for the couple. On Dirty Soap, Monaco talked about how she was trying to get over her relationship with Gonzalez.
Kelly Monaco Dating Rumors With Billy Miller
Since she broke up with Gonzalez, there have been rumors that she is seeing other men. Billy Miller, her former co-star on General Hospital, is one of them.
Miller started working on the show in 2014 as Jason Morgan, Sam's husband (who was later revealed to actually be his twin brother, Drew Cain). Monaco and Miller did end up spending a great deal of time together, leading fans to think they were dating.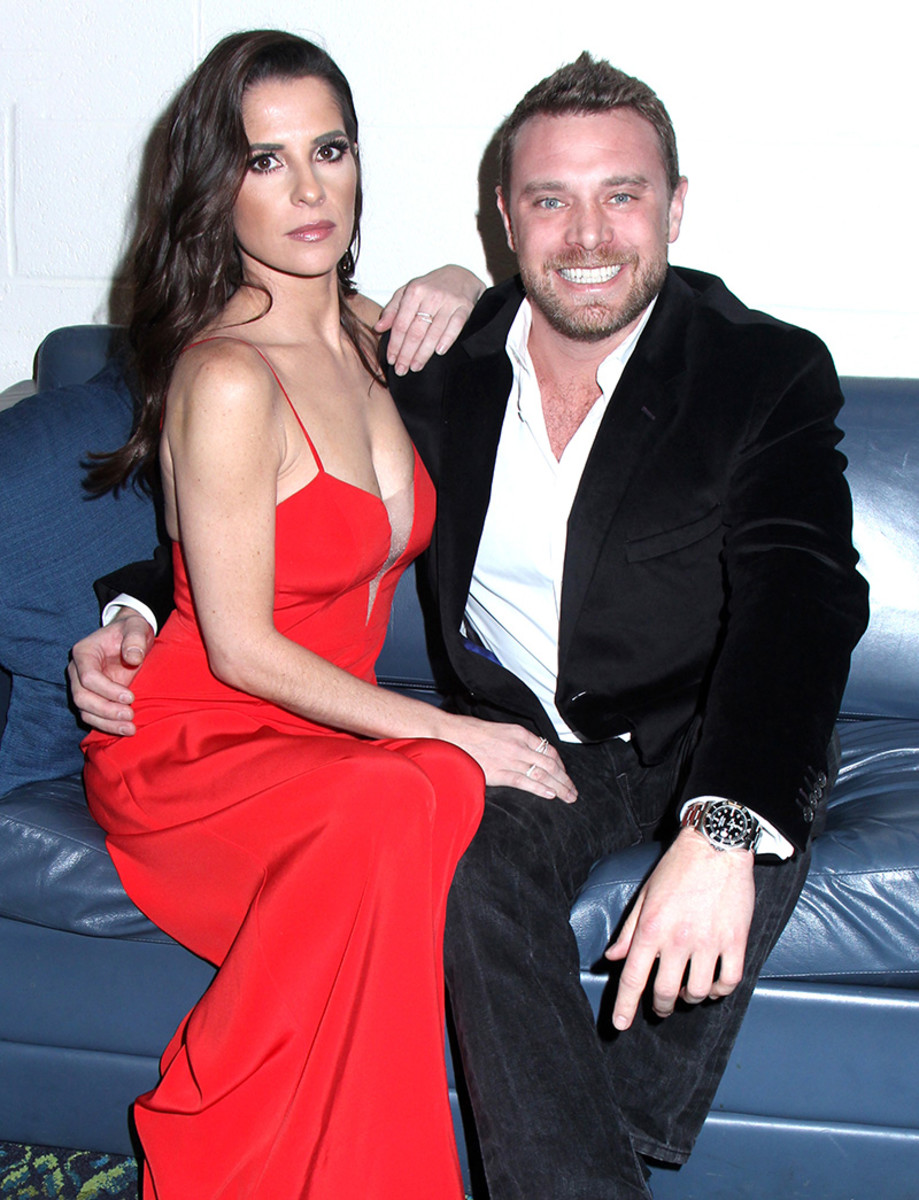 Monaco and Miller have, however, said that they are just friends. The two of them also keep their lives private.
Kelly Monaco Also Dated Heath Freeman
Monaco and Freeman dated from 2010 to 2014, but even after they broke up, they stayed close friends. In 2020, on Monaco's birthday, he posted a picture of the two of them with the words, "Happy birthday to my best friend on Earth.
"So thrilled we're on the planet at the same time."
It's not clear why they broke up, but Celebsaga says that Monaco broke up with Freeman so she could date dancer Val Chmerkovskiy. Reality TV News says that Monaco met Chmerkovskiy on Dancing With The Stars: All-Stars.
Also read: Who Is Tommy Paul's Girlfriend? All You Need To Know About Kiki Passo!
A source told In Touch: "She's ended things with her old boyfriend [actor Heath Freeman]. She is telling everyone that she is in love with Val."
On Sunday, November 14, 2021, model and actress Shanna Moakler posted on Instagram that Freeman had died suddenly. Shanna wrote next to a picture of the two friends: "Heartbroken to hear about the loss of my dear friend Heath Freeman, a talented actor, director, producer, outstanding chef, and good friend.
At that time, Kelly got very sad about the death of her ex-lover and close friend Heath Freeman.