"We Cry Together" is the most talked-about and conversation-stopping song on Kendrick Lamar's brilliant and challenging new album "Mr. Morale & the High Steppers." It's a horrifyingly realistic depiction of an argument in an abusive relationship, with Lamar and actress Taylour Paige saying horrible things to each other and her singing an entire verse while crying. The song ends with the two of them having s*x.
On Thursday, Lamar released a short film for the song, starring himself and Paige, in both censored and uncensored versions. The film brings the song to life in a way that is pretty much exactly what you would expect: Paige was on her way to work as she and Lamar argued in a small apartment.
Lamar was wearing a menial-job shirt with the name "Dante S." on the name tag, which could be a reference to a character with the same name in Lamar's 2012 song "Collect Calls," and a backward baseball cap with the logos of the Los Angeles Dodgers and his own company, pgLang.
After this short film, viewers seem to be interested in Lamar's dating Life. Let's have a Glance at it:
Who Is Kendrick Lamar Dating?
Lamar is engaged to Whitney Alford since April of 2015. The rapper and the esthetician have been together since high school. They met at California's Centennial High School, where they both went.
Also Read: Who Is Lolo Jones' Husband? Complete Information!
"I wouldn't even call her my girl," Kendrick told Billboard after they got engaged. That's my closest friend." He went on: "I don't even like the word that society has given to the idea of being a companion. She's just someone I can talk to about my fears."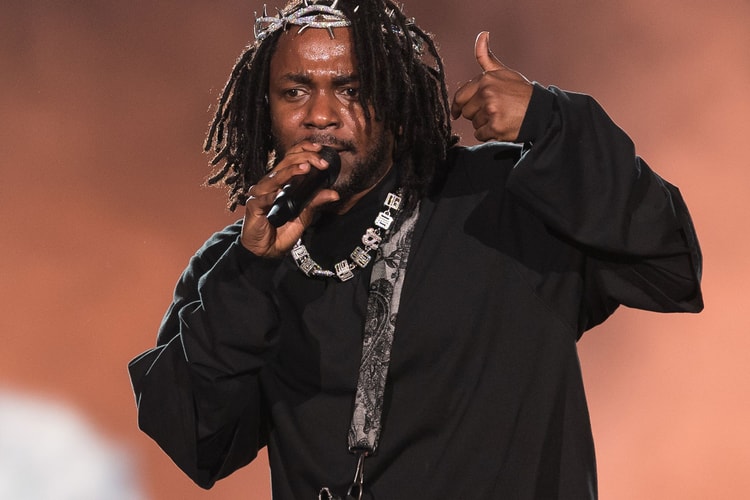 Lamar and Alford got engaged in 2015, after dating for a long time. Lamar said on Power 105.1's The Breakfast Club that he is "loyal to the soil" and always thanks the people who have stood by him. "At the end of the day, you want to be surrounded by real people, period. "Everyone who knows me has known me since the beginning, and I can't change that," Lamar said, reiterating his commitment to Alford and his appreciation for their long-term relationship. "I always treat people with respect when they treat me with respect. People who have been with you should be respected."
Most of the time, Lamar keeps his relationship with Alford out of the public eye, but she has been to many of his events over the years. She's not very active on Instagram, but she does have a page called @BlushedbyWhit where she's posted a few photos of herself and her work as a makeup artist. In addition, her bio says that she is a licensed esthetician. But Alford hasn't posted anything since 2018.
She and Lamar haven't gotten married yet, and they haven't talked about wedding plans. They have 2 children together.
Also Read: Did President Jimmy Carter Really See A UFO? Here Are The Details
Prior to Alford, Lamar has an encounter with Lira Mercer.
Kendrick Lamar's Net Worth
Since he started his career, he has made more than $180 million, but according to Celebrity Net Worth, he is only worth $75 million right now.