Kwon Hyuk-woo is a South Korean rapper who goes by the stage name Loco. He is signed to the hip-hop label AOMG. In Spanish, his name means "crazy." In 2012, he won the first season of Show Me the Money, a rap competition on Mnet. Loco and Hwasa just released a new song together named "Somebody."
Apart from Loco's professional life, he recently shared the good news in aspects of his personal life. Keep reading this article to know about Loco's love life.
Rapper Loco Made An Announcement Of His Marriage
On September 13, Loco aka Kwon Hyuk-woo took to Instagram to make an announcement regarding his personal life. He posted a blank white photo with a white heart on it.
Loco wrote in the caption, "Hello everyone! Trying to deliver my personal news. Shortly after discharge, I met a friend of the same age who grew up in the same neighborhood since childhood. The time we spent together without knowing why was just fluttering, and it developed between lovers. And for the past two years, we have respected each other's work and shared precious and happy times together, so naturally, we have promised the rest of our lives. This is a friend who understands my honest side better than anyone else, which was always anxious and insecure outside the stage. Thanks to you, I think I can now feel the happiness of everyday life without any anxiety without fear of the choice for me."
Also read: Know About Lautaro Martinez's Girlfriend, Agustina Gandolfo!
"Fans probably know, but she's the girl from 'Soy Rice' that I often mentioned in the lyrics. Although it is still a cautious situation due to Corona, we decided to quietly cool down in front of close family and acquaintances this fall. I wanted to tell you this decision myself with a grateful heart to all of you who have always supported me. It's been 10 years since I debuted. Thanks to all of you fans, we continue our activities with gratitude and praise. The planned works for this year are proceeding as planned, and as always, I think I will continue to see you often through various performances and an album that will be released soon. Thank you always stay healthy!"
Many people liked his post about his wedding, including J-Hope from BTS, popular rapper GRAY, and Yugyeom from GOT7. They also wished him luck on his onward journey.
Fans also congratulated him and everyone is very happy. However, his girlfriend's identity is still a mystery.
Congratulations to Loco and his girlfriend!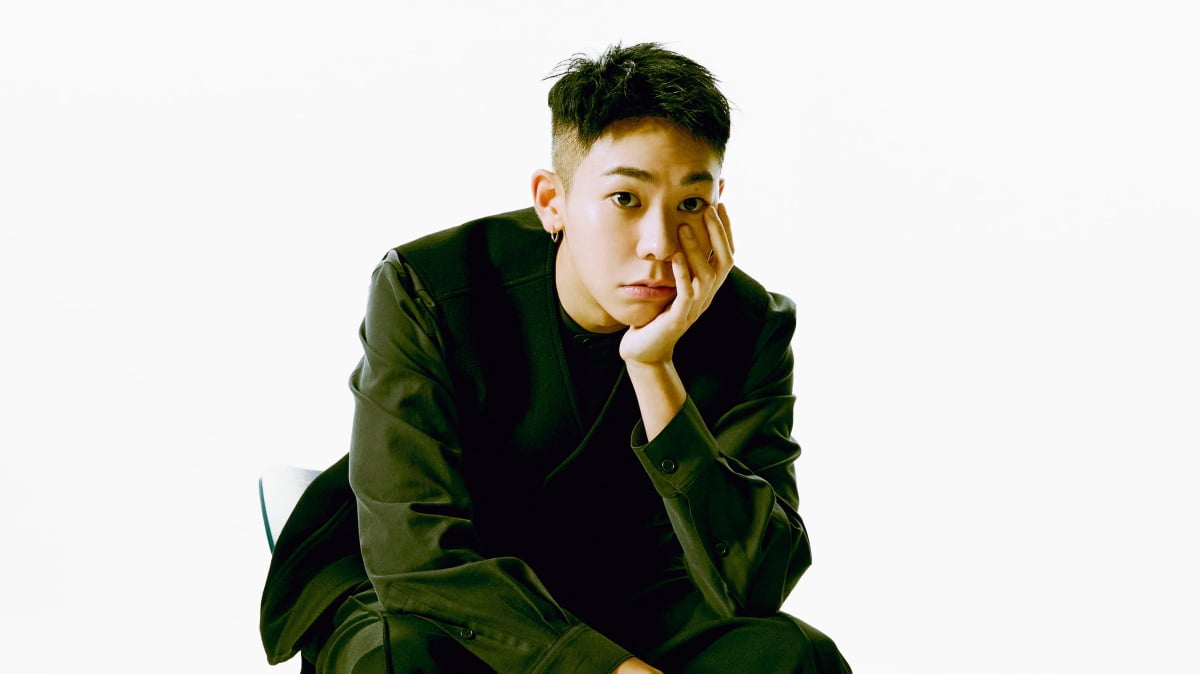 Also read: Know About Gary Vee's Divorce And Current Relationship Status!
Loco Dating Rumors With Stephanie Lee
It was said on April 20 that Loco and Stephanie Lee had been dating since early last year when they met through a mutual friend. According to an exclusive report from TV Daily, Loco and Stephanie Lee started dating at the beginning of 2019 after a mutual friend introduced them. The two would go on dates without realizing that everyone was watching. Even after Loco joined the army in February 2019, nothing changed in their relationship.
But Stephanie Lee's management company, YNK Entertainment, has said that the two did meet briefly but are not dating now.