Nicholas Kroll is an American actor, voice actor, comedian, writer, and producer. Nick has become one of the most in-demand creators, writers, producers, and actors in both movies and TV shows. He is known for making and starring in the comedy shows Kroll Show, The Oh, Hello Show, and The League on Comedy Central and Big Mouth, an animated show on Netflix that he also helped to create.
When we look into Nick's personal life, he had to go through a failed relationship before he could finally find the love he'd always wanted. The comedian's first dates didn't go well, but life had something better in store for him.
In this article, we'll get to know about Nick Kroll's life partner and all the details of their relationship.
Inside Nick Kroll's Relationship With Wife, Lily Kwong
Nick Kroll is happily married to Lily Scout Kwong and the couple share a son together.
When Kroll and Kwong got married in November, at that time they were still waiting for their son to be born. Kroll wrote at the time that he was "so very thankful" for his new wife, and Kwong said the same thing in her post.
Kwong, who is a landscape architect, told Kroll that she and he were going to have a baby in October. "Created a little Dumpling with my forever person," she wrote with a picture of her growing belly at the time.
Also read: Are Vivian Howard And Ben Knight Divorcing? Here's What We Know!
Last year on January 21, the 42-year-old comedian and his wife, Lily Kwong, welcomed a baby boy. In her Instagram sweet post, Kwong shared a picture of her and Kroll's baby boy, which was focused on the baby's feet.
She wrote in the caption, "Welcome to the world, little one." "On January 21, our beautiful baby boy came into the world. Our hearts are overfull."
Recently, Lily posted a snap of her with Nick from 'Don't Worry Darling Venice Film Festival Premiere' and wrote, "Brava to my talented husband @nickkroll." The couple seems to be very happy.
Meet Lily Kwong
Former model Lily Kwong is now a landscape architect.
She started Studio Lily Kwong and Freedom Gardens and recognised herself a "landscape artist" and "urban edenist." She has worked with brands like H&M and Maiyet, and she recently designed a floral installation for the High Line in New York City in partnership with St-Germain.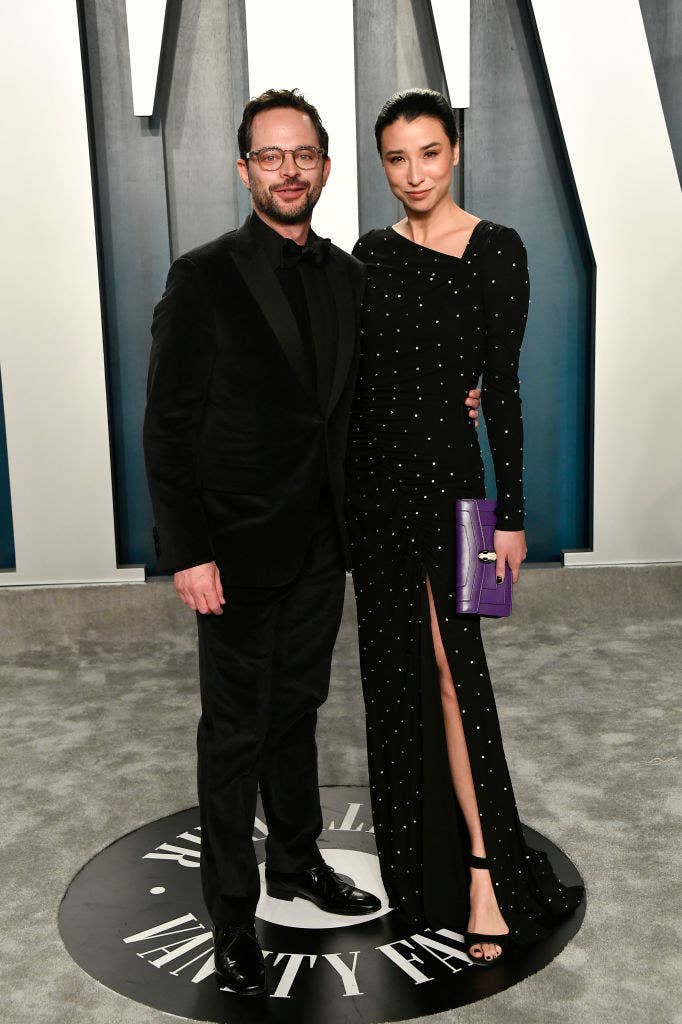 Lily Kwong is active on Instagram with the handle @lily_kwong, where she keep posting photos of herself with her husband and baby.
Also read: Inside Details Of Jennie Garth Divorce From Peter Facinelli!
Harry Styles Shocks The Internet By Kissing Nick Kroll At Don't Worry Darling Premiere
Harry Styles knows how to make the internet crash. When he was called "the new King of Pop" in a Rolling Stone profile last week, social media went crazy. Now, he is getting a lot of attention on Twitter because he and his co-star Nick Kroll kissed on the lips during the standing ovation for "Don't Worry, Darling" at the Venice Film Festival. A photo of the moment was shared, and it quickly spread around the world.