Cobra Kai is a drama about martial arts, so there are a lot of intense fight scenes, but there are also a lot of epic romances and broken hearts. Fans are naturally interested in the actors' love lives outside of the show.
In 2019, the relationship between 'Cobra Kai' star Hannah Kepple and co-star Xolo Mariduena made headlines.
Hannah and her boyfriend Xolo didn't wait long to tell the public about their relationship after working on a set together. This caused a stir in the media.
But the couple has stopped posting about their relationship on social media as of late. So, after all this time, what happened to the couple? We will discuss all of that and more importantly, who is Hannah Kepple Dating now.
Hannah Kepple Was Dating Xolo Maridueña In 2019
Hannah Kepple told MEA WorldWide at The Paley Center for Media in April 2019 that she was dating Mariduea, who was also on her show. She said that they became friends while they were working on Cobra Kai Season 1.
"Well, I'm dating Miguel's actor, Xolo. "In season 1, we were actually friends and a little flirty. After season 1, we started talking, and it all made sense," Kepple said.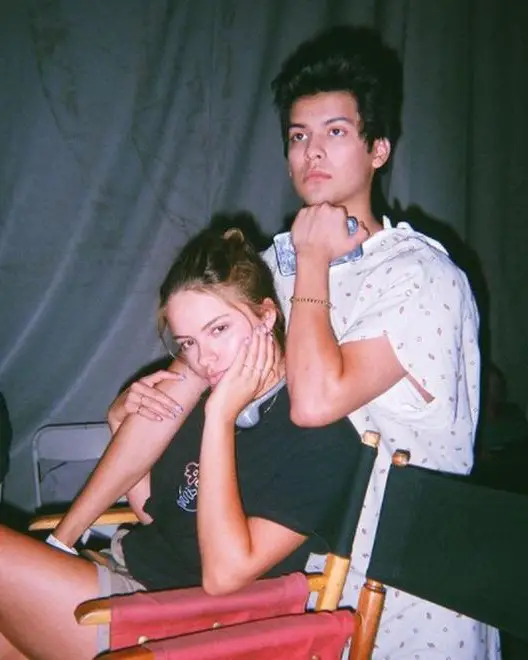 The actress went on to say that she likes to hang out with Mary Mouser, who plays Mariduea's love interest on screen.
Also read: Are Gigi Hadid And Leonardo DiCaprio Dating – Spotted Together At Fashion Week?
Hannah Kepple Break-Up with Boyfriend Xolo
When Hannah Kepple and Xolo stopped posting on each other's social media accounts, their fans knew something was wrong.
And word spread quickly that they had broken up.
Their deleted Instagram posts of each other added to the idea that they had broken up.
Many of their fans who liked seeing how well they got along must have been sad. But, oh well, that's just how it is.
Even though they didn't have any romantic scenes together on "Cobra Kai," fans loved the way they worked together behind the scenes. But when the couple broke up, all the fans' hopes were dashed.
The reasons why they broke up are still unknown. They don't talk about why they broke up, and they keep working together as co-stars.
Also read: Who Is Loco's Girlfriend? Rapper Announces His Marriage Via Instagram!
Who Is Hannah Kepple Dating Now?
Hannah Kepple doesn't appear to be dating anyone at the moment. The Cobra Kai star was earlier in a relationship with Xolo as we already mentioned. However ever since their breakup, she removed all social media posts of them together.
There have not even been any posts on social media that might indicate her current involvement with anyone. Furthermore, there have not been any sightings by credible witnesses of her with anyone which again indicates that Hannah Kepple is single and not dating anyone right now.
But then again, Hannah has not confirmed or denied her current relationship status, so apparently, fans would have to wait with bated breath till further updates from her side.