Victoria Paris is a TikTok creator who is taking New York by storm. She is also known as "the only living girl." Paris's blog posts can be about fashion, fitness, or anything else that's on her mind. The TikTok star made her profile in 2020, where she posted videos from her tiny New York apartment. At first, she used her platform to promote her Depop store. In the middle of a worldwide quarantine, Paris was just like the rest of us.
Victoria Paris, a TikTok star, is talking about her career and her sexuality. The 23-year-old social media star hasn't said who her girlfriend is or what her name is yet.
May be for now, she's been keeping it pretty quiet.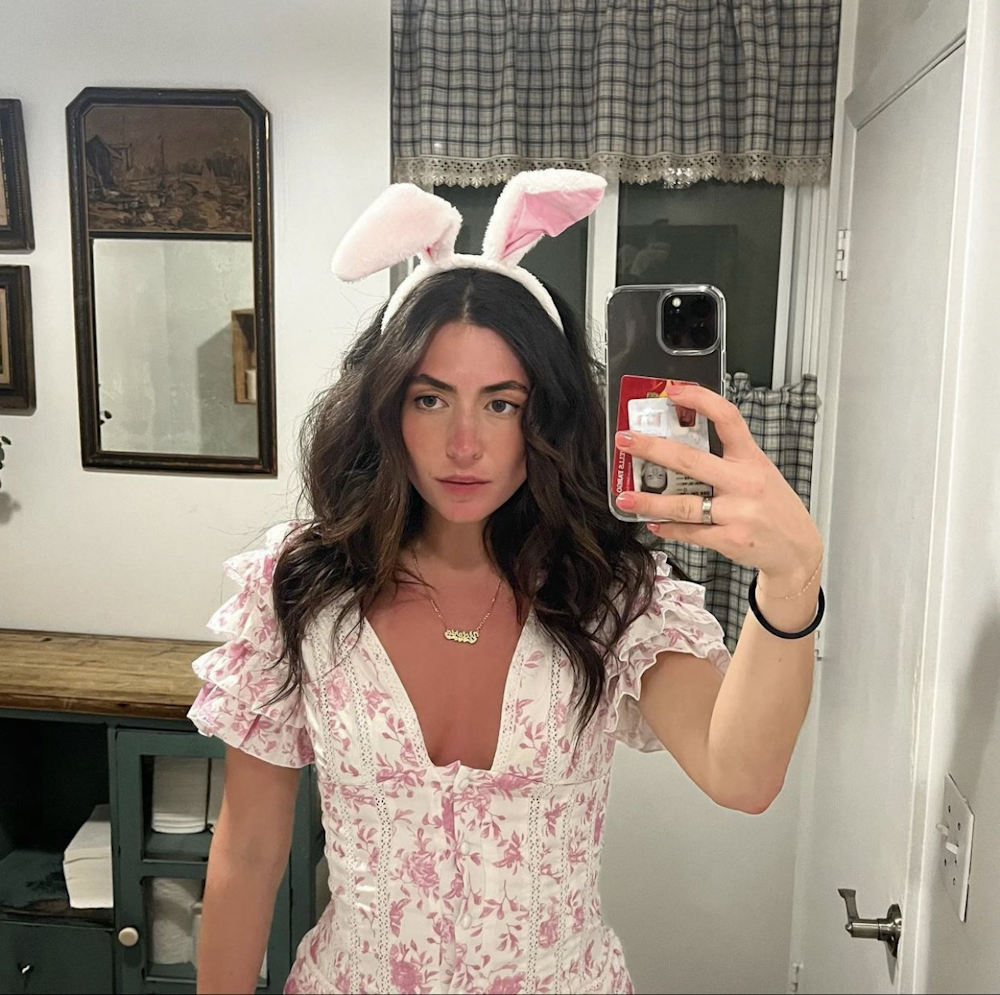 But according to some reddit users, she might be dating @nicoandy. But there is no confirmation from both sides, so we might have take this information with a pinch of salt.
Victoria Paris Opens About Her Personal And Professional Life
In a recent interview, the 23-year-old star didn't shy away from talking about her sexuality and why she's been hiding her relationship.
Paris said she will soon tell people about her new girlfriend. "I am sure that no man will ever love a woman the way another woman loves a woman, because women see you for who you are and all the specifics that men don't see,"
Also Read: Who Is Yungblud Dating? Relationship Details With Jesse Jo Stark
Only last year did Paris say that she is bisexual. This is her second gay relationship, which started just one month after the first one, which she said was terrible. Victoria said that she and her new lover are letting themselves build a solid foundation for their relationship.
Paris has 1.4 million followers, and that number isn't slowing down any time soon. Her videos get around two million views on average. The content creator even made vlog-like videos on YouTube, which were similar to her TikToks but much longer.
How Victoria Paris Started Her TikTok Career?
Paris has always tried to get ahead. She was a gamer girl who grew up in New Jersey and then moved to North Carolina. She liked Yogscast, went to Minecon, and sat on the floor to watch her older brother stream on Twitch. As a child, she sold things she made herself to the local comic store in Chapel Hill. In high school, she was arrested for racing her car. While doing community service behind the counter of a Christian thrift store, she learned the business of thrifting.
During her year at Indiana University, she flipped clothes to pay for alcohol and drugs. Then, she sold vintage audio equipment on eBay for more money so she could move to New York and go to the New School.
Also Read: Who Is Blue Face's Girlfriend? Offers Money To Split
When she lost her job at a fintech startup during the pandemic panic of early 2020, Paris put more effort into getting people to her DePop store so she could make money. She saw untapped potential in TikTok and started making videos for it as her full-time job. She posted dozens of times a day, and her stream-of-consciousness style and vlog-like filming style kept people interested. In six months, she had charmed the TikTok algorithm, getting more than 1 million followers and a group of fans called "Victorians."