Catherine Greig, the longtime girlfriend of the late Boston gangster James "Whitey" Bulger got out of federal prison a few years ago and moved in with her twin sister.
Greig, who used to live in Quincy and was 69 years old, served the last year of her sentence at home with Bulger's family in the wealthy Boston suburb of Hingham. She is moving back to South Boston, which is where she grew up.
Margaret McCusker, her sister, said that she is "thrilled" that her sister's time in prison is over.
Greig's lawyer, Kevin Reddington, told The Boston Globe that his client is "an amazing woman" and that he was glad she was set free. "I'm glad for her that things have come full circle."
Bulger lived in Quincy for more than 30 years. Bulger and another gangster, Stephen "The Rifleman" Flemmi, were both FBI informants in the 1980s. At that time, Bulger and Greig lived in a condo in Quincy's Louisburg South complex on East Squantum Street. Greig's name was on the condo. Greig sold the condo in July 1986 and bought a single-family home on Hillcrest Road in Squantum for cash two months later. She ran away with Bulger in January 1995, but when they were caught in Santa Monica, California, on June 22, 2011, she was still listed as the owner of the property.
Greig has not revealed what she is doing at the present time, but it appears that she is still having a good time in her life.
Also read: Are There Clues About Aliens And UFOs In Mona Lisa?
Three people have been charged with killing James "Whitey" Bulger in prison in 2018
James "Whitey" Bulger was a well-known Boston crime boss who was killed in prison in 2018. Three men, including a mafia hit man, have been charged with his death.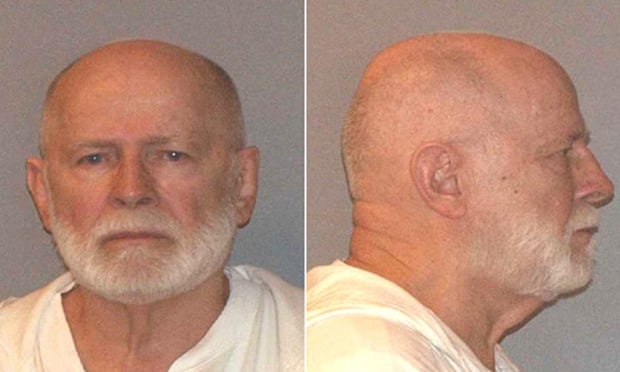 Bulger's death made people wonder why a known "snitch" like him was put with the general prison population in West Virginia instead of in a safer place.
Fotios "Freddy" Geas, 55, Paul J. DeCologero, 48, and Sean McKinnon, 36, were each charged with plotting to kill someone in the first degree. Prosecutors say that Geas and DeCologero repeatedly hit Bulger in the head, which killed him. McKinnon is also charged with lying to a federal agent, which is a separate charge.
The FBI says that Bulger, who ran the mostly Irish mob in Boston in the 1970s and 1980s, was an informant who told on his main rival. He later became one of the most-wanted criminals in the country. Bulger strongly denied ever being a government informant.
Authorities haven't said what might have been behind Bulger's death, which happened just hours after he was moved from a prison in Florida to USP Hazelton in West Virginia. He had been in prison for life because he had killed 11 people and done other bad things.
Geas is still in prison in Hazelton. Authorities say he was a hitman for the mafia. DeCologero is being kept at a different federal prison. McKinnon got out of prison last month. He had been there since 2015, when he admitted to stealing guns from a gun store. When the indictment came out, he was on federally supervised release. On Thursday, he was arrested in Florida.
Law enforcement officials at the time said that Geas and DeCologero were suspects soon after Bulger's death, but they were never charged because the investigation took so long.
Also read: Who Is Don Mclean Girlfriend Paris Dylan? Details!
Bulger's family sued the Federal Bureau of Prisons and 30 unnamed prison employees over his death. They said it seemed like the gangster was "sent to his death on purpose." In January, a federal judge threw out the family's lawsuit.
Hank Brennan, who represented Bulger and his family, said that the Department of Justice didn't file charges until after the family's lawsuit was thrown out. He said that this was done so that information that could be used against the government in the family's civil case wouldn't come out in the criminal case.
Brennan said, "They're just taking care of themselves like they've always done." "An investigation that has been going on for this long couldn't still be going on."
Family members told the Boston Globe that the three men were locked up alone while the investigation was going on. McKinnon's mother told the newspaper that her son, who was Geas's cellmate when Bulger was killed, told her he didn't know anything about the killing.
Geas's lawyer, Daniel Kelly, said on Thursday that the charges did not come as a surprise, but that they did not mean that his client should stay in solitary confinement. It wasn't clear right away if McKinnon and DeCologero had lawyers who could speak for them.