Winter House Season 2 Trailer is out! Get ready to experience something exciting.
Winter House is the closest thing Bravo fans have to the Marvel Multiverse. At the moment, the show is a mix of the best parts of two popular shows, Southern Charm and Summer House. For the next season, they're adding a third! Winter House Season 2 was just announced, and the trailer has a few familiar faces from another Bravo show. 
When Winter House comes back on October 13, who will all be making trouble in Vermont? First, watch the trailer (and prepare to freak out)
From the trailer we can expect, Amanda Batula, Jason Cameron, Craig Conover, Kyle Cooke, Paige DeSorbo, Luke Gulbranson, Austen Kroll, and Ciara Miller, who were all on season 1, will be back on Thursday, October 13.
Some new people will also be there, like Craig's college friend Kory Keefer, Jason's friend Jessica Stocker, and Rachel Clark. Fans can also expect to see Tom Schwartz and Tom Sandoval from Vanderpump Rules, who got engaged to Lindsay, 36, last month, and Carl Radke, who just got engaged to Lindsay, last month.
In the trailer, 34-year-old Conover says, "This will be the longest Paige and I have ever been together."
Also Read: The Owl House Season 3 Set To Premiere In October!
DeSorbo, who is 29 years old, says, "I'm not used to living with a boyfriend." "I'm f—-ing scared to death."
In the teaser, Hubbard talks to Cameron about their breakup and the loss of their baby.
Hubbard, who started dating Radke after Cameron, says, "There's no manual for how to handle this."
Watch the Trailer here: Click here
When Will Winter House Season 2 Premiere?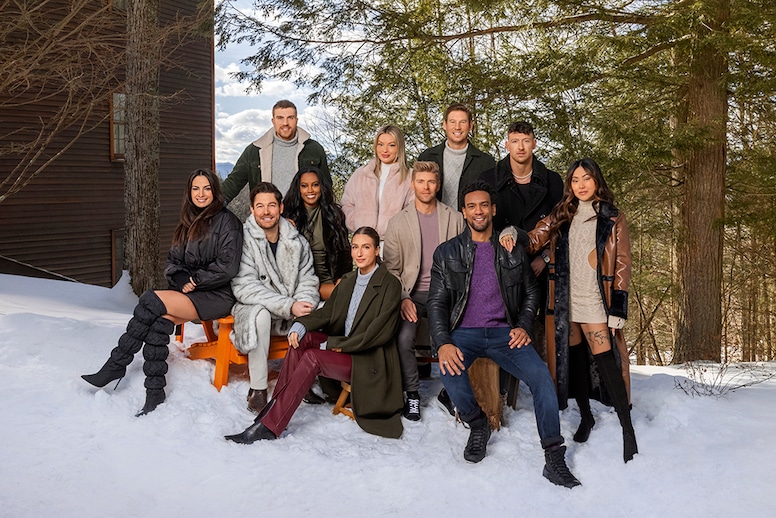 In September 2022, Bravo announced that season 2 would start on Thursday, October 13. At 9 p.m. ET, fans can watch on Bravo.
Super Tease for "Winter House"
In September 2022, Bravo showed a longer preview of the next season and said that the cast would make a lot of "bad decisions." "At this point, I'm kind of pursuing all of the girls in the house," said newcomer Kory during his confessional.
Craig and Paige's relationship seems to be going through a rough patch after the Delaware native loses his temper with several people in the house. In the video, Kyle tells Summer House co-star Paige, "Get your boyfriend on a f—ing chain," after Craig starts hitting a pinata and gets angry after drinking.
Craig, on the other hand, got into an argument with Luke and then ran out of the Vermont chalet. Craig yelled at Luke, "You just touched my f—king girlfriend!" "I'll throw you out the window, goddamn it!" He then yelled, "I'm leaving this goddamn house right now!"
Also Read: America's Got Talent Season 17: Winner And Runners-Up!
Schwartz and Sandoval summed up the new season perfectly when the man from Missouri said, "Dude, how crazy is this f—king house?" Schwartz said, "I think I'm getting drunk."
When And Where Did Filming Happen?
In February 2022, Andrea confirmed that Bravo would be making a second season. He said that the gang would be back in Vermont on The Dipp's "Morgan's Pop Talks" podcast.
Craig posted an Instagram Story photo with Kyle, Luke, and Austen in a snowy place, which seemed to be a hint that the second season would start filming in March 2022. "Thursdays are for the boys," he wrote as the caption for the picture.