Aruna Miller made history as the first South Asian woman and woman of color to hold the position of lieutenant governor in Maryland. Her story began as a 7-year-old girl, who immigrated to the United States with her parents from India, setting the foundation for her remarkable achievement.
Aruna wrote in a Twitter statement, "This is a great day in our amazing state, I am Aruna Miller and I thank you for your trust in me to serve as your 10th Lt. Governor."
Miller assured that she and Governor Wes Moore will strive for fairness, something she didn't have the opportunity to experience as an immigrant coming to America.
She stated, "Having the courage to be my authentic self in my space" was always important to her. She further added, "We see you and we will fight for you. We will address the past's inequities and create a Maryland where everyone can thrive. Together, with the support of the community, we will shape the next chapter of Maryland's history."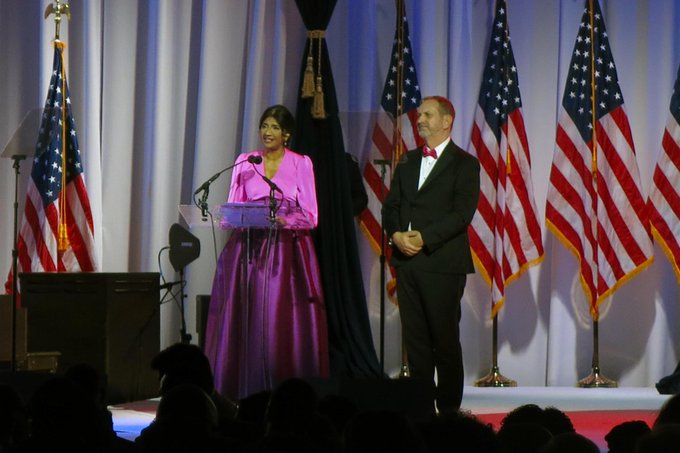 Miller, a Democratic politician, previously served as a member of the Maryland House of Delegates for Legislative District 15 in Montgomery County. In the 2018 election, he ran for Congress in Maryland's 6th district but was defeated in the Democratic primary by David Trone. Miller received 30.7% of the vote, while Trone received 40.0%.
Miller's historic selection as the first woman for the position has sparked a great deal of interest in the public about her personal life. Her family, including her husband and three adult daughters, undoubtedly holds a special place in her heart and has undoubtedly played a vital role in her journey to the position she holds today. So, keep reading to know in detail.
Also read: Know About Rick Owens' Wife, Michele Lamy, And Their Relationship
Know About Aruna Miller's Husband And Children
Aruna Miller is happily married to David Miller.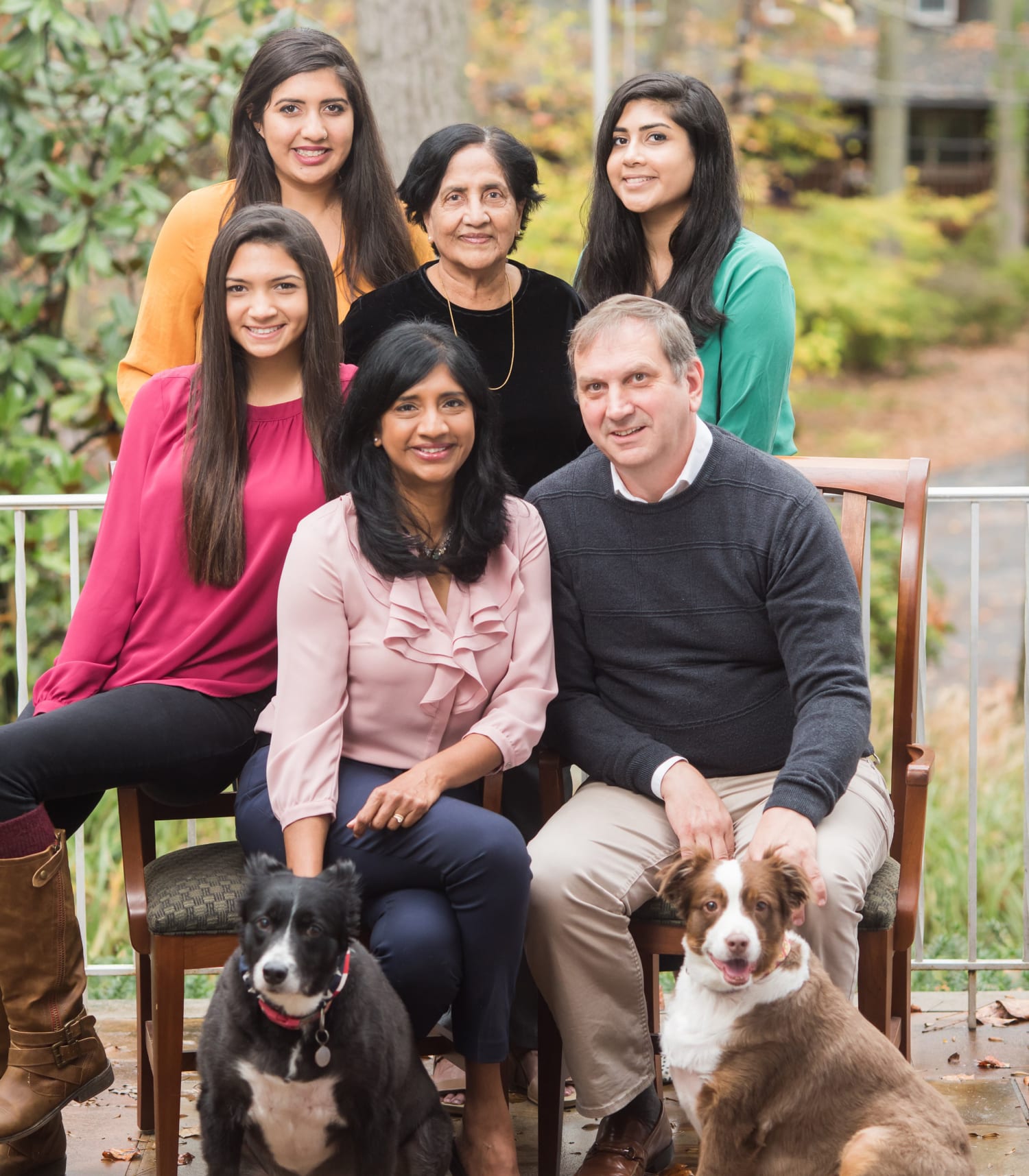 In 1990, Aruna embarked on a new chapter in her life by relocating to Montgomery County, Maryland. It was there that she got married to her college sweetheart, David Miller. Aruna and David are now the proud parents of three adult daughters, and her mother also resides with the family in their Darnestown, Maryland home.
There is not much known about her husband and children. We would update you when new information comes out.
All You Need To Know About Aruna Miller's Background
Aruna Miller was born on November 6, 1964, in Andhra Pradesh, India. At the age of seven, she immigrated to the United States with her family, including her two siblings and parents. They settled in Poughkeepsie, New York, where her father worked as a mechanical engineer for IBM. Miller received her education in Upstate New York and Ballwin, Missouri, attending public schools. She later graduated with a Bachelor of Science degree in civil engineering from Missouri University of Science and Technology.
Also read: Who Is Kevin Warren's Wife? All You Need To Know!
Miller remains dedicated to community activism and has served on the boards of various organizations, including Round House Theatre, the Montgomery Parks Foundation, Emerge, Maryland, the Madison House Autism Foundation, BlackRock Center for the Arts, and the Montgomery County Public Schools Educational Foundation.