Alexandra Dawn Wong, popularly known as Ali Wong, has established herself as a prominent figure in the world of stand-up comedy and acting. With her distinctive humor and unapologetic style, she has won the hearts of audiences worldwide.
Known for her Netflix stand-up specials, including "Baby Cobra," "Hard Knock Wife," and "Don Wong," Wong has captivated audiences with her bold and hilarious performances. She has also made appearances in films like "Always Be My Maybe" and the Netflix series "Beef." Her talent and unique comedic style have earned her recognition, including being named one of Time's 100 Most Influential People in both 2020 and 2023.
Aside from her successful career, Wong's personal life has been making headlines, particularly her relationship with fellow actor Bill Hader. In this article, we delve into the details of Ali Wong's love life, exploring her past relationships, her marriage to Justin Hakuta, and her recent reconciliation with Hader.
A Peek Into Ali Wong's Relationship With Bill Hader
In 2022, rumors began circulating about a possible romance between Ali Wong and actor Bill Hader. Prior to their romantic involvement, both Hader and Wong were married to other people. Hader was married to director Maggie Carey in 2006, and they had three daughters together before their separation and subsequent divorce in 2018. After his divorce, Hader was linked to actresses Rachel Bilson and Anna Kendrick before finding his way back to Wong.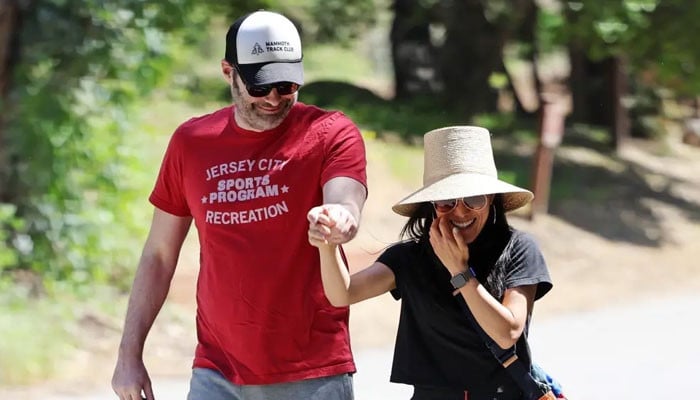 Second Chances: Ali Wong And Bill Hader
The couple's rekindled romance came to light in 2023 when Hader mentioned his "girlfriend" during an interview in which he expressed the need for a vacation. Hader's representative later confirmed their relationship, stating that Bill Hader and Ali Wong are dating again. Although details about their reconciliation remain private, fans and supporters of both comedians are excited to see their love story unfold.
As Ali Wong and Bill Hader embark on this new chapter of their relationship, it is important to remember that love is a complex journey that often takes unexpected turns. While the two comedians have faced challenges and undergone significant life changes, they are determined to give their love story another chance. Their shared experiences as parents and individuals navigating the demanding world of entertainment may provide a strong foundation for their relationship to thrive.
Also Read: Who Is Rhys Hoskins' Wife? Inside Their Relationship
All About Ali Wong's Past Relationships:
Wong's romantic journey took a significant turn when she met entrepreneur Justin Hakuta in 2010 at a mutual friend's wedding. Hakuta, the son of inventor Ken Hakuta, was a Fulbright Scholar and a Harvard Business School student at the time. The couple tied the knot in 2014 and welcomed two daughters, Mari and Nikki. Wong often shared anecdotes about her marriage in her stand-up routines, portraying a humorous but honest depiction of their relationship.
Despite their decision to part ways, Ali Wong and Justin Hakuta have remained amicable and supportive of each other. Even after filing for divorce in April 2022, shortly after the release of Wong's stand-up special, "Don Wong," they have maintained a strong friendship. Hakuta, continuing as Wong's tour manager, demonstrates their mutual respect and commitment to their shared responsibilities as parents.
Also Read: Know About Andrea Brillantes' Boyfriend: Does The Couple Split Up?
As Ali Wong and Bill Hader embark on a new chapter of their relationship, fans eagerly anticipate what the future holds for the couple. Both being parents and successful entertainers, they have unique challenges to navigate. Nevertheless, their shared experiences and understanding of the entertainment industry may contribute to their ability to support each other's careers.