"Aspirants" is a web series in the Hindi language from 2021, and it falls under the coming-of-age genre. The show is produced by The Viral Fever (TVF) and was brought to life by creators Arunabh Kumar and Shreyansh Pandey.
Deepesh Sumitra Jagdish takes credit for the writing, while Apoorv Singh Karki directed the series. The cast includes Naveen Kasturia, Shivankit Parihar, Abhilash Thapliyal, Namita Dubey, and Sunny Hinduja.
In addition to the information provided, there's considerable curiosity surrounding "Aspirants" Season 2. This article will delve into a comprehensive review of the second season and explore more intricate details about what viewers can expect from it.
Two Timelines And Personal Struggles In Aspirants Season 2
In "Aspirants" Season 2, the narrative unfolds across two distinct timelines, a structure reminiscent of Season 1. In the first timeline, Guri (played by Shivankit Singh Parihar) decides to withdraw from the UPSC journey, while SK (Abhilash Thapliyal) returns to Old Rajinder Nagar for his final UPSC attempt and begins teaching a subject he excels in.
Abhilash Sharma (portrayed by Naveen Kasturia) prepares for the last phase of his Civil Service Exam and forms a connection with Deepa (played by Tengam Celine), a fellow candidate from Arunachal Pradesh.
The second timeline, set five years after the first, sees Abhilash as a District Magistrate, while his former mentor, Sandeep Bhaiya (Sunny Hinduja), holds the position of Assistant Labour Commissioner.
SK works as a teacher at an institute, and Guri has become a successful entrepreneur, now married to Dhairya (Namita Dubey), who happens to be Abhilash's ex-partner.
Throughout both timelines, the characters grapple with personal challenges, and the series effectively portrays themes of insecurity and betrayal, particularly in the context of Abhilash, Dhairya, and Deepa.
While "Aspirants" Season 2 maintains its heartwarming essence, it doesn't quite live up to the expectations set by its promotional material. The show's tone remains straightforward, lacking significant conflicts. The deliberate pacing fails to generate the desired impact.
Also Read: Drama-Free Winter House Season 3: Danielle Olivera's Hopes
One recurring issue throughout the season is related to production design, which falls short in immersing the audience visually. For example, the lack of tension in certain scenes, such as a riot, due to production design limitations, diminishes the intensity of those moments and, to some extent, the overall impact of the series.
Exploring The UPSC Aspirants Journey In TVF's Aspirants
TVF's "Aspirants" delves into the intertwined past and present lives of three friends, Abhilash, Guri, and SK, who share the common goal of cracking the UPSC examination.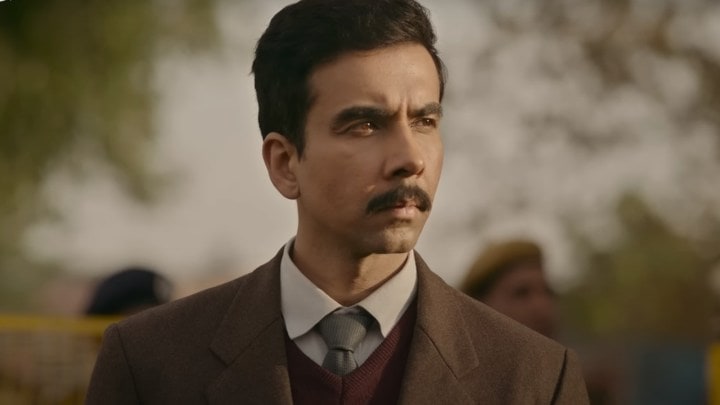 The series meticulously unfolds their journey as UPSC aspirants in the bustling hub of Old Rajinder Nagar, Delhi, where coaching centers and hostels cater to the aspirations of numerous young minds.
Also Read: Delayed Release For Walker Season 4
This narrative navigates through the challenges and triumphs of their lives, both in the rigorous world of UPSC preparation and as they transition into adulthood beyond the confines of Rajinder Nagar.
It paints a vivid picture of their personal and professional struggles, delves into the complexities of their relationships with each other, and offers a glimpse into their connections with their families.