Most of us are familiar with the work that Bill and Melinda Gates perform; they are two of the richest individuals in the world. Even though they are now divorced, Melinda once said in an interview with Vanity Fair that she views raising her three children with strong morals as her greatest accomplishment.
Here's all you need to know about Melinda and Bill Gates' youngest daughter, Phoebe.
Phoebe Gates Early Life And Education
Bill Gates's youngest daughter is named Phoebe Adele Gates and she was born on September 14, 2002, in Bellevue, Washington, which is a suburb of Seattle. Jennifer and Rory John are the names of her older sister and brother.
She goes to the private Lake Side School, where her father and her siblings also went. Also in New York City, Phoebe Gates went to The School of American Ballet at the Lincoln Center for the Performing Arts.
Phoebe Gates lives with her parents in their US$124 million lakefront eco-mansion, which is called Xanadu 2.0.
The Gates children grew up in a house with a trampoline room, a fake beach with real sand from the Caribbean, a fake stream with real fish, and even an indoor swimming pool.
But just because these kids lived in a mansion with lots of nice things doesn't mean they were spoiled. The power couple raised their kids in a surprisingly simple way. They made sure their kids shared the housework and washed dishes with them almost every night.
The "World's Ten Most Powerful Kids" list included Phoebe. Bill Gates's daughter is active on Instagram and sometimes shows photos from inside and around the house.
Phoebe Gates Is An Aspiring Dancer
The kids of Bill and Melinda went to the same private high school in Seattle that their father went to. Phoebe, who wanted to be a ballerina, then signed up for the Professional Children's School in New York City. This school is for working or aspiring child actors and dancers. She also went to the renowned Juilliard School and the School of American Ballet at the Lincoln Center for the Performing Arts.
Also read: Who is Paula Badosa's boyfriend Juan Betancourt?
Bill Gates' Daughter Shares His Love For Reading
Even though Phoebe was mostly raised by her mother, Bill was still a big part of her life. One thing they have in common is that they both love to read. In 2018, Bill posted a sweet photo of himself and his daughter on Instagram with the caption, "My daughter Phoebe and I love to read all kinds of books and are big fans of @johngreenwritesbooks." We both couldn't stop reading his new book, Turtles All the Way Down, which is about a young woman who goes looking for a missing billionaire.
He continued the post by telling what Phoebe had to say: "I have been a loyal John Green fan for years, devouring his books in the back of coffee shops, while traveling, and curled up on my couch. Something about the way he describes things in his books draws me into the fantasy of his stories, but Turtles All the Way Down hit me closer to home than the others.
Phoebe Gates' Boyfriend Chaz Flynn: Have They Broken Up?
The young couple is believed to have begun dating in the middle of 2019, and Phoebe frequently posted pictures of them on Instagram. Flynn attended Lakeside School and is a native of Seattle. The two seem to enjoy traveling, therefore they must not have been able to during the pandemic.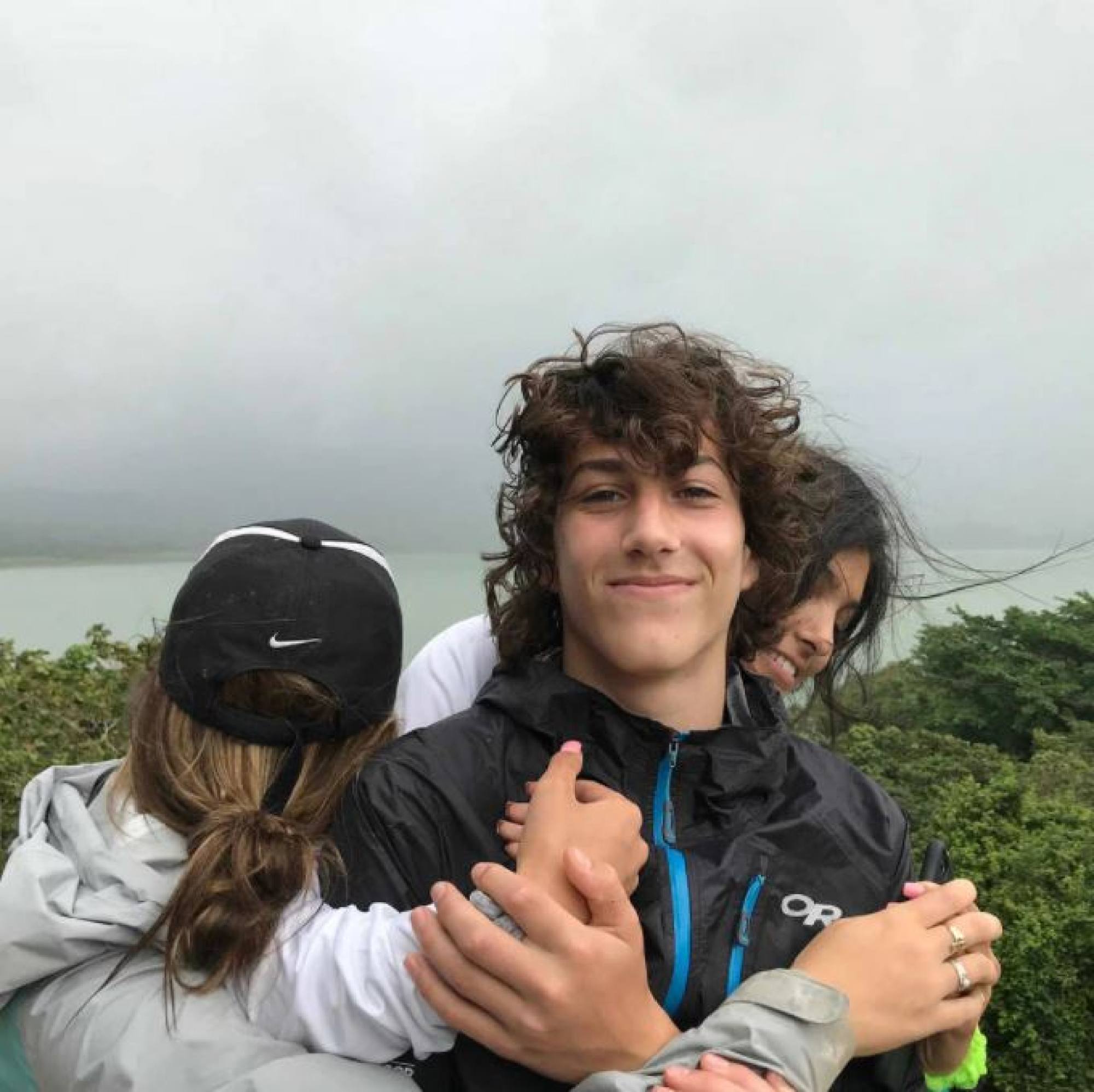 Flynn was seen getting off the private family plane and having lunch with Bill and Phoebe in May, so it appears that Bill and Melinda approve of him. Phoebe, who is notoriously private, also shared a birthday post on Instagram. She added the message, "Happy birthday, my darling," along with a picture of herself cuddling up to Flynn at the pool.
The couple, however, hasn't shared any fresh pictures of themselves together since June of this year, and practically all of their recent Instagram posts seem to have vanished. Have they broken up? Are they still dating each other? Neither of them has confirmed or denied the report so it's wise not to speculate until further details emerge
Also read: Who Is Ajla Tomljanovic Boyfriend? Have Tomljanovic and Matteo Berrettini broken up?
Is Bill Gates' Daughter Phoebe Dating A Black Man? Stirs Up Discussions About Inter-Racial & Class Dating
Phoebe Gates, who is 19 years old, said that she is now dating a Black man.
Bill Gates is the second richest person in the United States. He has a net worth of more than $120 billion. The co-founder of Microsoft has so much power over the everyday lives of people, both politically and in terms of technology, that his family members' actions often happen "under the radar."
Phoebe Gates, his youngest daughter, has recently come out of the shadow of her famous father to make some powerful statements of her own. The 19-year-old showed her disagreement with the "Roe v. Wade" decision by posting a full-body photo of herself in a white bikini on Instagram two weeks ago. She posted the picture with a caption to explain it.
Phoebe wrote, "I'm not shy about my body or telling you to stay away from it." "Everyone should be able to get care for their sexual and reproductive health. Right now, the Supreme Court is ready to take away the right to have an abortion that is in the Constitution. Come fight for this basic human right with me and millions of other women. @PlannedParenthood #BanOffOurBodies."
Even though this message is powerful, it looks like Phoebe just made another social statement to the world by accident. Slowly, a picture of her rumored boyfriend kissing her on the cheek is making its way around social media. No one has paid attention to the photo itself, but the person in it has because it looks like she has chosen to date a Black man.
In the year 2022, no one should have a problem with the idea of dating someone of a different race, because everyone should be free to date whoever they want, as long as they feel the same way about them. Still, this picture has already started discussions about dating between people of different races and people from different social classes (even though the extent of his wealth is currently unknown to the public).