In the world of reality television, Brandi Glanville has always been a captivating figure. From her tumultuous appearances on "The Real Housewives of Beverly Hills" to her recent hospitalization, her life has been under constant scrutiny. Amidst the latest news surrounding her health scare, it's hard to ignore the ongoing fascination with Brandi Glanville's plastic surgery journey. Over the years, she has openly discussed her cosmetic enhancements, but fans continue to speculate about the extent of her transformations. Let's delve into the evolution of Brandi Glanville's appearance and her candid remarks on plastic surgery.
Know About Brandi Glanville's Recent Health Scare:
Brandi Glanville recently made headlines when she collapsed at her home, prompting her son to call 911 for help. The reality star shared her distress on social media, explaining that the incident was stress-related and resulted in angioedema, a condition marked by swelling in the hands and feet. She received medical treatment, including intravenous steroids and overnight observation in the hospital. As Brandi awaits test results, she faces not only physical challenges but also the emotional toll of ongoing stress.
Also Read: Tokyo Revengers Season 3: When And Where To Watch
Speculation About Brandi Glanville's Appearance
While dealing with health issues, Brandi Glanville has also had to contend with unwarranted speculation about her appearance. Despite her openness about undergoing plastic surgery in the past, she recently took to social media to address misconceptions. In a July 4th tweet, she vehemently denied any recent facial surgery, expressing frustration with mean comments and clarifying that aging, not surgery, was responsible for her changed appearance.
Brandi's Plastic Surgery Journey:
Brandi Glanville's journey with plastic surgery has been marked by both candid admissions and occasional denials. In 2015, during an appearance on "Good Work," she admitted to using Botox and fillers, which had altered her facial features. She also disclosed having undergone a nose job after breaking her nose in 2009, as well as breast implants. However, she has consistently denied rumors of additional procedures, even as her appearance continued to evolve.
In 2018, Brandi visited the plastic surgery clinic Liftique, based in Newport Beach, California. Although she didn't disclose specific procedures, she expressed excitement about the results and urged her followers to follow the clinic's Instagram to see her before-and-after photos. While it was unclear exactly what she had done, a now-deleted Liftique Instagram post mentioned that Brandi had received a skin-tightening treatment, further fueling speculation.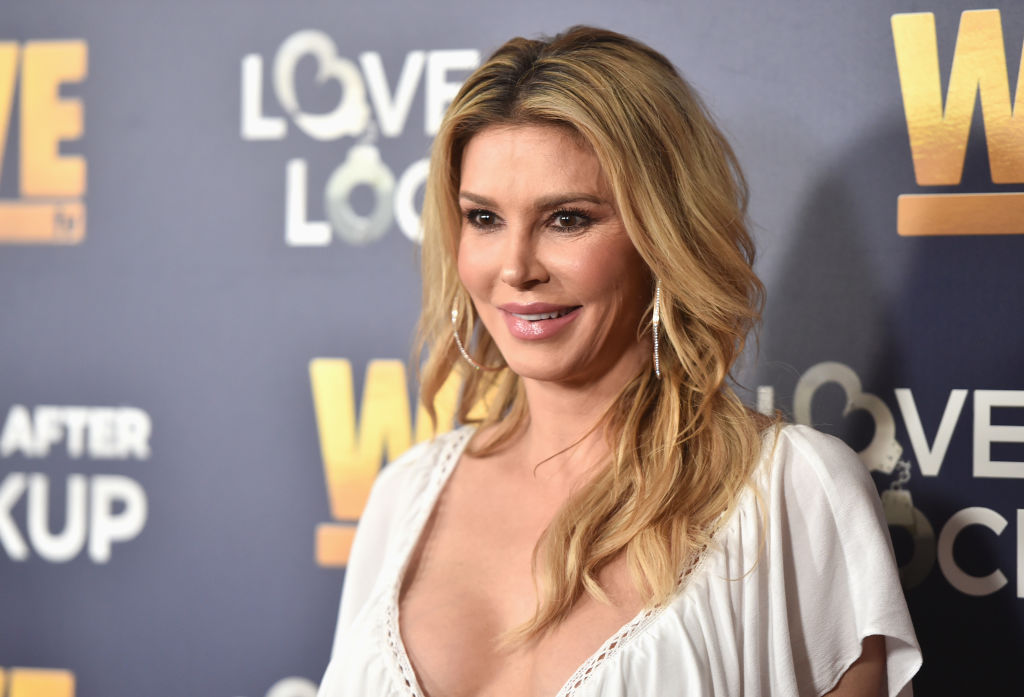 Amidst the ongoing rumors, Brandi Glanville partnered with a beauty and skincare line, eCosmetics, in late 2020. Her association with the brand reignited discussions about her appearance, with many fans speculating that she had undergone additional fillers between 2018 and 2021. While promoting eCosmetics, Brandi professed her love for makeup and skincare products, and her evolving look remained a topic of interest among fans.
Also Read: 'Only Murders In The Building' Season 4: Uncertainties Revealed
Brandi Glanville's RHUGT Season 2 Appearance:
Brandi Glanville's return to reality TV with "The Real Housewives Ultimate Girls Trip" Season 2 in 2022 was highly anticipated. Just before the premiere, she visited a microblading artist for eyebrow enhancement, sharing the results on social media. Notably, her lips appeared plumper, and her eyebrows were thicker and darker. While some attributed these changes to makeup, it was evident that Brandi had continued to maintain her youthful appearance, raising questions about whether she had undergone further procedures.
Brandi Glanville's journey with plastic surgery has been a rollercoaster of admissions, denials, and ongoing speculation. Despite her recent health scare and candid statements about her plastic surgery history, fans remain intrigued by her evolving appearance. While she has vehemently denied any recent facial surgery, her partnership with eCosmetics and her appearance on RHUGT Season 2 have kept the conversation alive. As Brandi awaits her test results and navigates the challenges of stress-related health issues, her journey with cosmetic enhancements continues to be a subject of curiosity and debate among fans and followers alike.