Carolyn Arlene Peck is an American television sportscaster and former college basketball coach. She has served as head coach for the women's basketball teams at Purdue University, the University of Florida, and the Orlando Miracle of the WNBA, where she was also the first head coach-general manager. Peck has also served as an associate head coach for Vanderbilt University.
Carolyn Peck has received several accolades for her coaching, including the US Basketball Writers Association (USBWA) Coach of the Year, the WBCA Coach of the Year, the AP College Basketball Coach of the Year, and the Naismith College Coach of the Year awards in 1999. She is also the youngest person to have coached a women's Division I basketball national championship team and the only one to do so in the Big Ten Conference.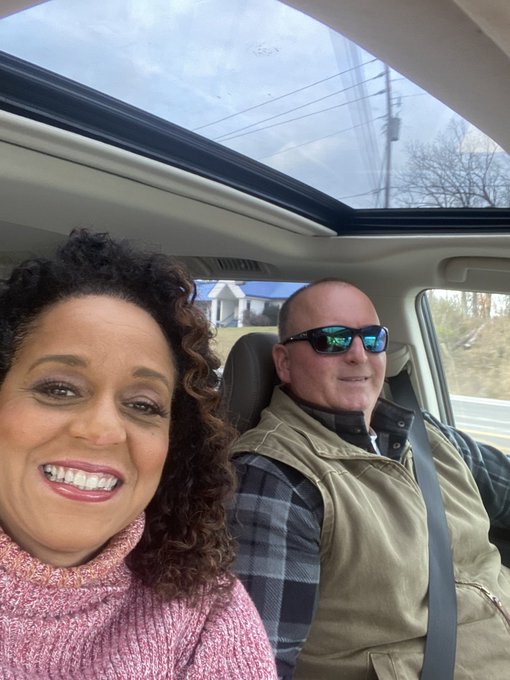 In terms of her personal life, Peck is happily wed to James O'Brien, and in this post we'll delve into the details of their relationship, as well as other aspects of Peck's personal life.
Meet Carolyn Peck's Husband, James O'Brien
Carolyn Peck is currently married to James O'Brien. They got married on May 17, 2014 and are currently happily together. According to James' Twitter, he is a football coach. Carolyn tweeted that James left his doctoral college on May 9, 2014.
Carolyn Peck shared a collection of pictures of her and her husband on Twitter to commemorate their fifth wedding anniversary in May 2019. She wrote, "We said "I Do" 5 years ago today! On a great journey w/ the best husband, a true partner @ALLINBALCOACH ! Workout, treated to breakfast and roses all before noon"
Also read: Meet Darius Slay's Wife, Jennifer Williams: Complete Relationship Info
James O'Brien, Peck's husband, has a private Twitter account under the handle @ALLINBALCOACH. On the other hand, Peck is quite active on the social media platform and can be found tweeting and sharing pictures with her husband under the handle @CAROLYNPECK.
A Look At Carolyn Peck's Coaching Career
Peck's coaching career started in 1993, when she returned to her home state to work as an assistant coach for the Tennessee Lady Vols under Pat Summitt. During her two seasons with the team, they had 30-win seasons and won the Southeastern Conference championship.
In 1995, she became an assistant coach at the University of Kentucky for one season. The following season, she joined Purdue University as an assistant coach under Nell Fortner. Fortner left at the end of the season and Peck became the head coach. After her tenure as a head coach and working in broadcasting, Peck joined Vanderbilt's women's basketball team as an associate head coach in 2016 under Stephanie White.
Also read: Meet Eric Andre's Girlfriend, Emily Ratajkowsky As They Spotted Out to Dinner
The 2006-07 season was a disappointment for Peck and the Gators, with a 14-game losing streak and a final record of 9-22. As a result, she was let go by the university in February but was allowed to finish out the season as coach.
Peck was soon replaced by Amanda Butler for the following season. Despite this setback, Peck quickly found work as a basketball analyst for ESPN, a position she held for 9 years. In June 2016, Peck returned to her alma mater Vanderbilt as an assistant coach, but after the 2017-18 season she stepped down and return to ESPN.