Chandra Wilson, the talented and enigmatic actress known for her portrayal of Dr. Miranda Bailey on the long-running TV series "Grey's Anatomy," has captured the hearts of fans worldwide. Born on August 27, 1969, in Houston, Texas, Wilson's passion for the arts started at a young age when she made her acting debut in "The King and I" at the tender age of five. Encouraged by her mother, she pursued her dreams and studied drama at NYU's Tisch School of the Arts after attending Houston's High School for the Performing and Visual Arts. While she had various acting gigs before "Grey's Anatomy," it was her role as Dr. Bailey that propelled her to stardom and earned her accolades and award nominations.
But while her character's love life may have been a rollercoaster on screen, in real life, Wilson has managed to keep her own romantic journey under wraps. For over 30 years, she has shared her life with a partner whose name remains a mystery to the public.
Chandra Wilson And Her Husband's Relationship: A Commitment Beyond The Camera
Though Chandra Wilson's on-screen character may have faced ups and downs in her love life, in reality, she has been in a committed relationship for over three decades. While her husband's identity remains a well-guarded secret, he has made a few appearances alongside her on the red carpet during the early days of her "Grey's Anatomy" journey. However, since then, Wilson has been resolute about keeping her personal life out of the public eye.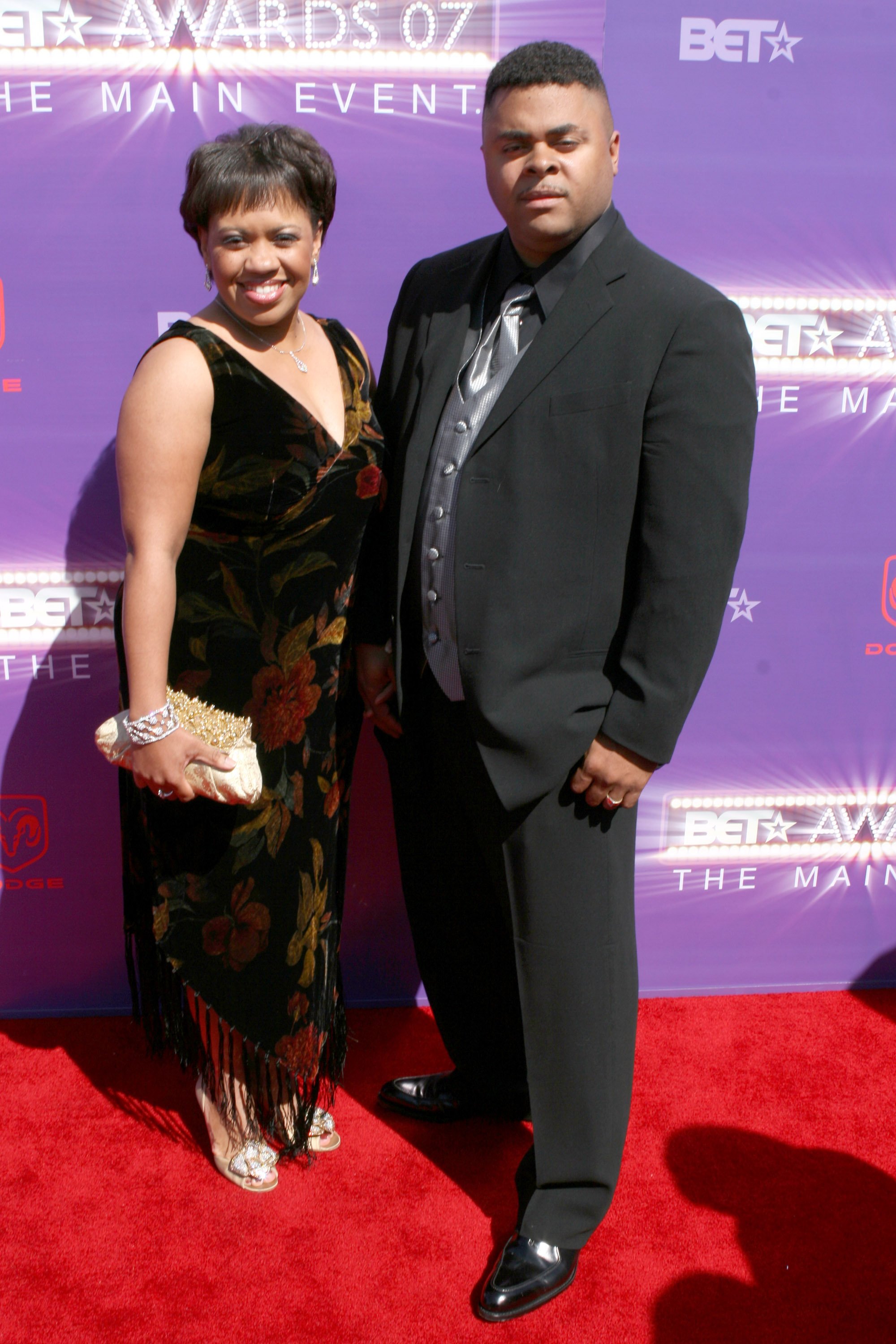 The demanding nature of the entertainment industry and the constant scrutiny that comes with fame may have driven Wilson's decision to maintain privacy in her romantic life. In an industry where relationships often make headlines and face immense pressure, Wilson's desire to protect her romance is understandable.
Also Read: Know About Randy Meisner's Wife As He Passed Away At 77
Chandra Wilson Has Three Kids
During her long-lasting relationship, Chandra Wilson and her partner welcomed three children into their lives. Their oldest daughter, Sarina, was born in 1992, followed by Joylin in 1998, and their son Michael on October 31, 2005.
Sarina, following in her mother's creative footsteps, pursued screenwriting and aspires to become a novelist. Joylin, on the other hand, took a different path, becoming a business research analyst with a Master of Business Analytics. While Sarina and Joylin have found their passions outside the entertainment world, very little is known about the youngest member of the Wilson family, Michael, who prefers to keep a low profile.
Miranda Bailey's Inspiration In Real Life
Beyond her success as an actress, Chandra Wilson's determination and commitment to her family were tested when her daughter Sarina faced a medical challenge. Sarina began experiencing severe symptoms that puzzled doctors for months until Wilson's tenacity and maternal instincts kicked in. Just like her on-screen character, Dr. Bailey, Wilson refused to give up until she found a diagnosis.
After extensive research and documenting her daughter's symptoms, Wilson identified the condition as cyclic vomiting syndrome (CVS). Inspired by Sarina's struggle, she directed a "Grey's Anatomy" episode where Dr. Bailey faced a similar diagnostic challenge, shedding light on the condition and hoping to help others who suffer from CVS.
Also Read: Meet Jamie-Lynn Sigler's Husband, Cutter Dykstra: Relationship Info
The Future Of Chandra Wilson's Love Story
While Chandra Wilson continues to excel in her role as Dr. Miranda Bailey and has directed numerous episodes of "Grey's Anatomy" and other popular shows, her commitment to her family remains her top priority. The actress has demonstrated that despite the spotlight's glare, she can protect her love life and family from public scrutiny.
As Sarina pursues her dreams in the world of storytelling, and Joylin builds her career in the business realm, Chandra Wilson's love story with her mystery partner endures. Perhaps, one day, the world may learn more about the man who has been by her side for over three decades. Until then, we can continue to admire and respect Chandra Wilson's choice to keep her personal life private, allowing her incredible talent and passion for acting to shine brightly on screen while cherishing her cherished moments off-camera.