Jamie-Lynn Sigler, the renowned American actress, has captured the hearts of many with her stellar performances, particularly as Meadow Soprano in the iconic HBO series "The Sopranos." Her career took off when she portrayed the beloved character, Meadow Soprano, in "The Sopranos." Her portrayal of the mob boss Tony Soprano's daughter earned her critical acclaim and a dedicated fan following. Apart from her acting endeavors, she also dabbled in music and co-authored her autobiography, "Wise Girl: What I've Learned About Life, Love, and Loss." However, her pop album release faced commercial disappointment.
Beyond her on-screen success, Sigler's personal life has been a journey of resilience and love. This article delves into the life of Jamie-Lynn Sigler's husband, Cutter Dykstra, and their inspiring love story, filled with ups and downs, as they navigate marriage, parenthood, and challenges together.
Meet Cutter Dykstra: Jamie-Lynn Sigler's Husband
Cutter Dykstra, the son of former Major League Baseball player Lenny Dykstra, is a talented outfielder and infielder. His baseball career began in high school, where he displayed exceptional skills and dedication to the sport. Following in his father's footsteps, Cutter carved his path in the minor leagues, playing for teams like the Potomac Nationals and the Helena Brewers. Despite his father's controversies, Cutter remained focused on his passion for baseball and built a successful career of his own.
Also Read: Who Is Zach Bryan Dating? Brianna Chickenfry Confirms Their Relationship
Know About Jamie-Lynn And Cutter's Wedding Day: A Sweet Celebration
Jamie-Lynn Sigler and Cutter Dykstra's wedding day was nothing short of a heartwarming celebration of love. Surrounded by close friends and family, the couple exchanged their vows in a touching ceremony in 2016. Adding to the beauty of the day were the exquisite decorations, adorned with roses, dahlias, peonies, and candles.
Lance Bass, a dear friend of Sigler's, had the honor of officiating the ceremony. The atmosphere was filled with joy and happiness, reflecting the couple's genuine affection for one another. Sigler revealed that they didn't rush into wedding planning due to some difficult times in her life before the big day. However, the unwavering support of her family, including her late brother Adam, inspired them to take the plunge into married life.
A Paak Into Jamie-Lynn And Cutter's Kids And Married Life
Together, Jamie-Lynn Sigler and Cutter Dykstra have been blessed with two sons, Beau Kyle and Jack Adams. However, their journey as parents has come with unique challenges, primarily due to Sigler's battle with multiple sclerosis (MS). Despite the hardships, the couple has shown immense strength and resilience in raising their children together.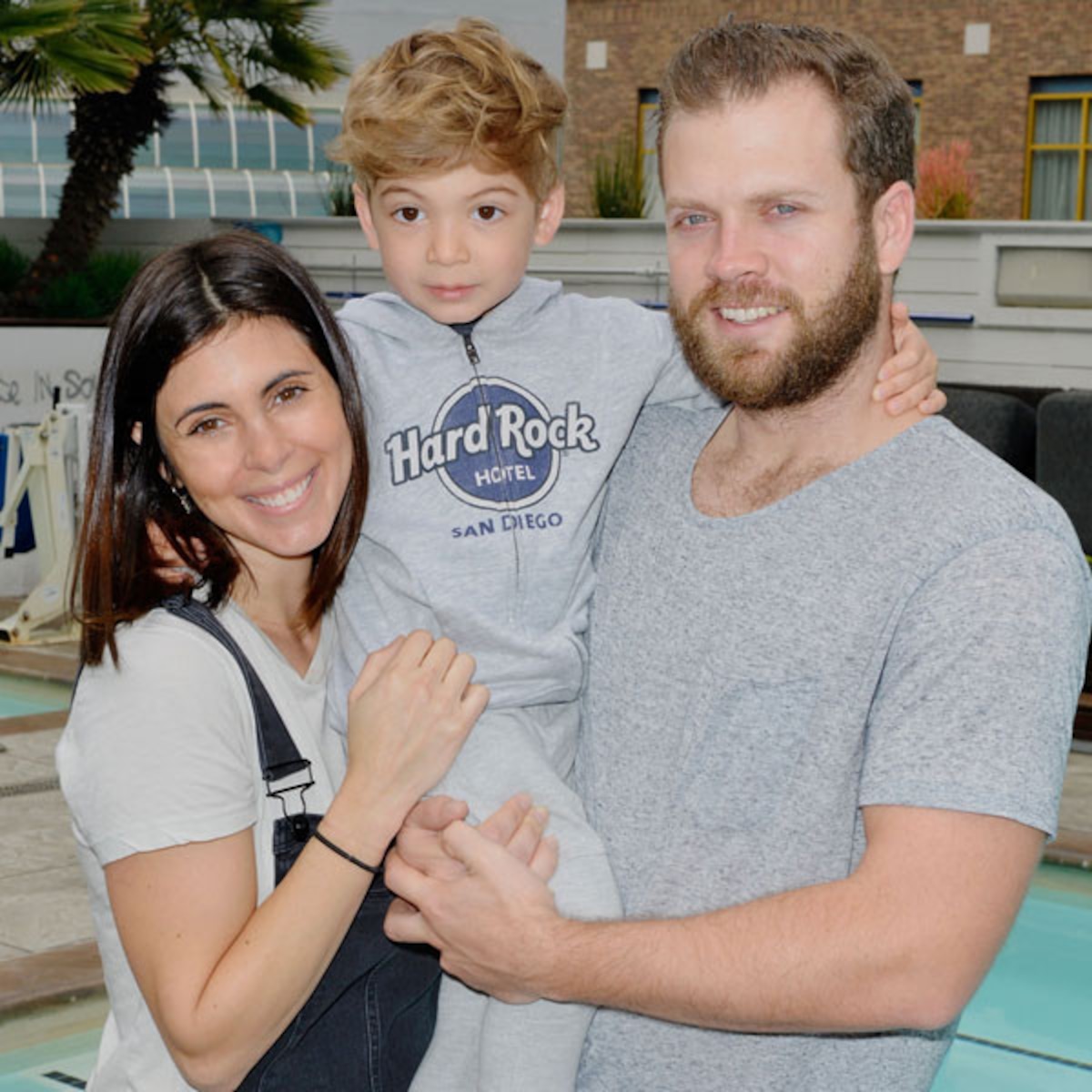 Sigler openly shared her concerns about her health and the impact it might have on her family. In an emotional piece for Shondaland.com, she spoke about having difficult conversations with Cutter regarding what would happen in the worst-case scenario. Nevertheless, their love and dedication to each other and their children have kept them strong.
According to Closer Weekly, Sigler has spoken about the importance of balancing parenthood and marriage. She emphasized that while children are the most important aspect of their lives, couples should not forget to nurture their relationships. To ensure quality time together, Sigler and Dykstra make it a point to take weekend trips periodically, strengthening their bond and creating cherished memories.
Also Read: Dagen McDowell's Weight Loss: Unveiling The Rumors Around Her Health
Jamie-Lynn Sigler And Cutter Dykstra: Facing Multiple Sclerosis Together
In January 2016, after 15 years of secrecy, Jamie-Lynn Sigler revealed her battle with multiple sclerosis. The actress had been diagnosed with MS at the young age of 20, just before the fourth season of "The Sopranos" began. The decision to keep her diagnosis private for so long was a difficult one, but the love and support of her husband, Cutter Dykstra, provided her with the strength and courage to share her journey with the world.
Together, the couple embraced their new reality and refused to let the challenges of MS define their lives. Sigler's openness about her condition empowered others facing similar struggles and raised awareness about the disease. Her bravery in the face of adversity serves as an inspiration to many.
Jamie-Lynn Sigler's journey with MS has been a constant exploration of healing and self-discovery. Despite the physical limitations she faces, Sigler's passion for acting has never waned. She continues to pursue her career, finding ways to accommodate her condition and deepening her work as she grows personally.
Throughout her journey, Sigler has found solace in the support of her loved ones, including her former co-star Aida Turturro, who played Tony Soprano's sister Janice on "The Sopranos." Their enduring friendship has been a source of strength and joy for Sigler, proving that genuine connections can endure the test of time.
Know About Jamie-Lynn Sigler's Past Relationships
Throughout her personal life, Jamie-Lynn Sigler experienced several relationships, starting with her manager, Abraxas "A.J." DiScala, whom she later married. However, their marriage faced challenges, leading to a separation. She then dated restaurateur Scott Sartiano and actor Jerry Ferrara before finding love with baseball player Cutter Dykstra.