Zachary Lane Bryan, the talented American singer-songwriter hailing from Oologah, Oklahoma, has been making waves in the music industry with his soulful tunes and heartfelt lyrics. Born on April 2, 1996, he not only has a remarkable musical talent but also a remarkable background as a U.S. Navy veteran. His major-label debut album, "American Heartbreak," made an impressive entry into the U.S. Billboard 200, securing the fifth position.
As fans adore his music, they are also curious about the man behind the music and his personal life, especially his romantic relationships. Recently, rumors about Zach Bryan's dating life have been circulating, and there seems to be a new lady in his life. Let's delve into the details and uncover the story behind the singer's love life.
Zach Bryan Is Currently Dating Barstool Sports Personality Brianna Chickenfry
As Zach Bryan's popularity continues to soar, so does the attention on his love life. Barstool Sports personality Brianna Chickenfry recently confirmed that she is the lucky lady who has captured the country singer's heart. The news came after Zach's breakup from his previous girlfriend, Deb Peifer, in May.
In a candid discussion on her podcast, "PlanBri Uncut," Brianna, whose real name is Brianna LaPaglia, revealed her connection with Zach Bryan. The couple began hanging out approximately three weeks before the podcast episode, but Brianna had been tight-lipped about their relationship to avoid unnecessary speculation and scrutiny from the internet. However, she decided to address the rumors openly to share her truth before it got twisted in the online world.
Also Read: Dagen McDowell's Weight Loss: Unveiling The Rumors Around Her Health
How Did Zach Bryan And Brianna Chickenfry Meet?
Zach Bryan and Brianna Chickenfry crossed paths for the first time in May at the 2023 ACM Awards held in Dallas. The event seemed to be a turning point in their lives, leading to a blossoming romance. After meeting at the awards, Brianna expressed her joy by sharing a picture of herself with Zach on the red carpet, unable to contain her smile.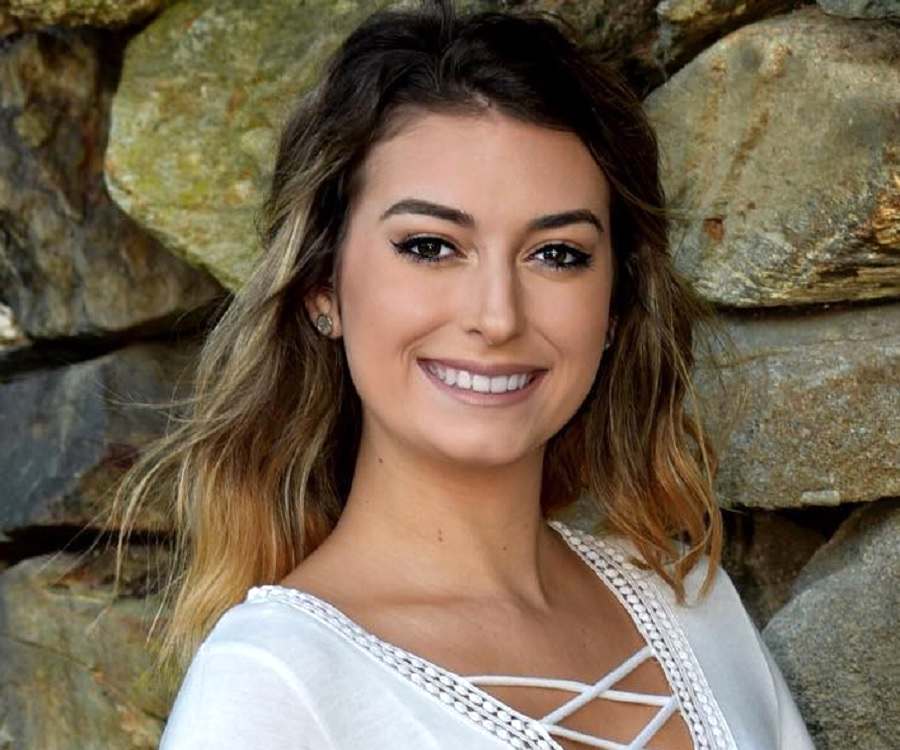 As fate would have it, Brianna Chickenfry made a surprise appearance on stage during one of Zach Bryan's concerts in New York City in June 2023. This unexpected encounter ignited rumors of a possible romance between the two. Little did the audience know that they had met earlier at the ACM Awards, weeks before Zach's public announcement of his breakup with Deb Peifer.
Also Read: Unraveling The Truth About Courteney Cox's Plastic Surgery
Know About Zach Bryan's Past Relationships
Before finding love with Brianna, Zach Bryan had been involved in two significant relationships. He was previously married to Rose Madden, and their wedding took place in July 2020 at Colchuck Lake in Washington. However, their marriage faced challenges, and by July 2021, the couple decided to part ways. Zach's ex-wife, Rose, made her return to social media and wiped all pictures of them together from her feed, signaling the end of their relationship.
Following his divorce from Rose Madden, Zach Bryan moved on and began dating Deb Peifer. The couple seemed happy together, sharing glimpses of their life and their furry companion on social media. Unfortunately, their love story came to an end in May 2023. Zach took to Twitter to announce the amicable split, urging everyone to respect Deb's privacy during this difficult time.