Ezekiel Elliott is a professional American football player who plays as a running back for the Dallas Cowboys in the NFL. He attended Ohio State University where he was recognized as a second-team All-American in 2015. He was selected by the Cowboys as the fourth overall pick in the 2016 NFL Draft. He has been named to the Pro Bowl three times and has been recognized as an All-Pro twice. He also led the league in rushing yards in 2016 and 2018.
In high school, he played basketball, football, and track and field, where he won four state titles and was named the state's Gatorade athlete of the year. Later, the football player, rated as a four-star prospect by scout.com, pledged his allegiance to Ohio State.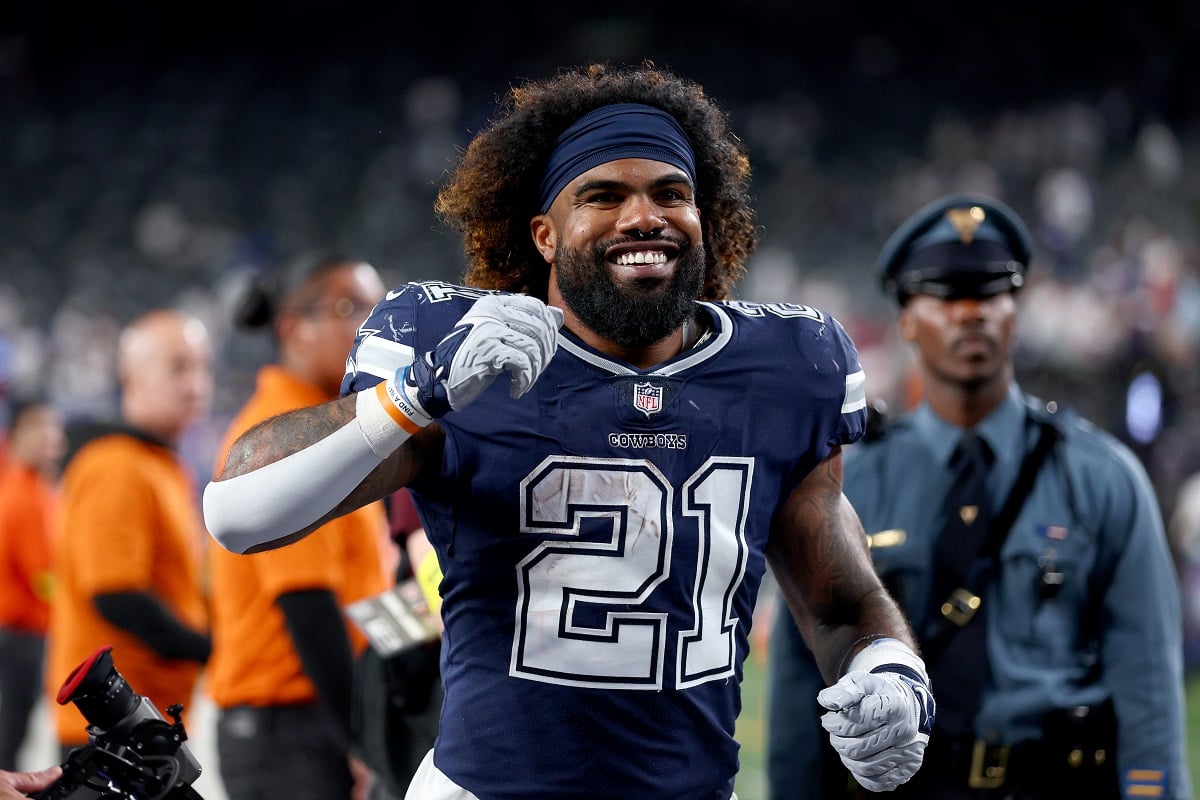 A top running back for the Dallas Cowboys and a former standout at Ohio State is notoriously quiet about his personal life. However, he is said to have a longtime girlfriend. Although Zeke is one of the NFL's biggest names, his longstanding girlfriend remains a mystery to most fans. Take a peek inside the private life of Halle Woodard, his partner.
Know About Ezekiel Elliott's Girlfriend, Halle Woodard: Inside Their Relationship
Ezekiel Elliott's relationships aren't as well-known as his games. Dawn, Zeke's mother, told everyone about her son's relationships.
Ezekiel Elliott's girlfriend's name is Halle Woodard, and she isn't very well known, but we do know that she was born on November 24, 1992 and that she is from Iowa. Her family moved to Texas, and she went to high school in Richardson, just outside of Dallas, at J.J. Pearce High School. Woodard was on the Track and Field team in high school, just like Elliott.
Also read: Meet Michael B Jordan's New Girlfriend: Know Everything About Amber Jepson
She attended Iowa State University, where she earned a nursing degree. Prior to achieving her objective, Halle worked as a personal trainer and a bartender. Since both of them are quite private, we were unable to learn anything about their romantic history. Similarly, Elliott has been silent on Instagram about his relationship with Woodard and her account is set to private.
Woodard is a nurse and a fitness fan who is 30 years old and very graceful. Almost every Cowboys game she goes to, she is there to watch her friend play. She was born and raised in the United States. She went to high school and college there as well.
Elliott and Woodard have been dating at least since last season when rumors started to spread that they were together.
Also read: Who Is Jonah Hill's Girlfriend? A Look Into His Dating History
It was said that earlier the Cowboys player and Woodard broke up, but now they're back together. Elliott and his girlfriend were seen sitting in a box together at a Dallas Mavericks game in 2021. Elliott and his girlfriend haven't posted many photos of each other on social media, which is rare these days, but their relationship seems to be going well.