Since 1998, the 46-year-old has been the drummer for Blink-182, as well as other bands like +44 and Box Car Racer. In addition to performing, the artist has produced music for musicians such as Machine Gun Kelly, Lil Wayne, Willow Smith, and Jaden Smith.
In terms of his personal life, Barker was formerly married to Shanna Moakler, the Miss USA winner in 1995, and the couple divorced in 2006. Until 2002, the drummer was married to Melissa Kennedy. Barker has two children, ages 18 and 16.
The Barker children aren't as well-known as their new family in-law, but their father's marriage to Kourtney Kardashian has brought them greater exposure.
How Many Kids Does Travis Barker Have?
Travis Barker is very close with his former stepdaughter and has two adolescent children from his getting married to Shanna Moakler. Landon Barker, Travis Barker's son, is also a musician, with matching tattoos. Alabama Barker, the daughter of Travis Barker, is an influencer who has already landed big brand partnerships.
Travis and Atiana are good friends, and Atiana was there for his wedding to Kourtney Kardashian.
Shanna Moakler, a model, actor, and reality TV celebrity from the United States, is their mother. At the age of 15, she began modeling and went on to win Miss USA.
Also read: Who Is Kristin Chenoweth's Boyfriend: Know All About Josh Bryant
Travis wrote on Atiana's 21st birthday two years ago, "I've helped raise you since you were two years old and you used to call me Slavis." You've developed into a stunning and talented woman. To the moon and back, I adore you!!!"
On Instagram in 2021, Atiana's father, Oscar de la Hoya, was questioned how he felt about Travis "saying he raised your daughter." Oscar said that he had "only respect" for Travis.
Travis showed viewers his dining room in his Architectural Digest house tour and stated his family (including Kourtney and all the kids) sits and eats together every Sunday. He stated that the family normally sits in the same chairs each week and showed out Atiana's seat, which is directly across from Penelope's.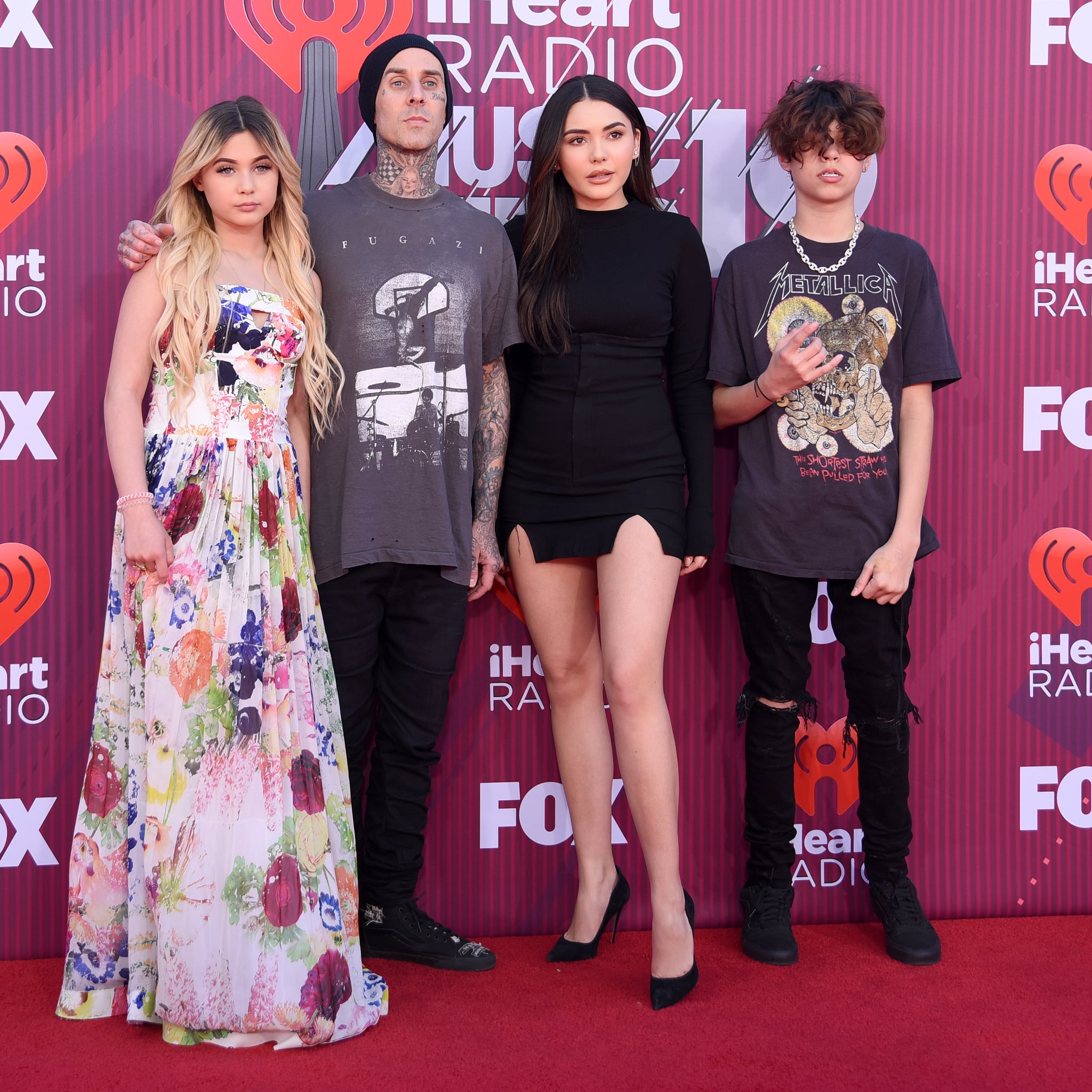 Travis' relationship with his children, according to Kourtney, is one of the reasons she fell for him. She stated on an episode of The Kardashians:
"Travis is a fantastic father. One of the reasons I fell in love with him is because of this. He has a lot of patience. I believe it is easier to combine our families because we all know each other. It's all I've ever wanted."
Kourtney also expressed her delight in having a blended family, saying that "the more kids, the merrier." Mason, Penelope, and Reign are Kourtney's three children with ex-partner Scott Disick.
Travis Barker's Net Worth
When it comes to Travis Barker's fortune, the famous drummer is a self-made millionaire, which means he hasn't inherited any significant wealth from his family.
Also read: Who Is Jordyn Woods Dating? Inside Details
Barker is worth $50 million dollars, according to Celebrity Net Worth. This figure was earned by the drummer not only for his efforts in his band, but also for his 2005 TV series 'Meet the Barkers.'
Landon Barker is worth $500,000, and Alabama Barker is worth $1 million, therefore his children have amassed some riches as well.