Irina Shayk, born Irina Valeryevna Shaykhlislamova on January 6, 1986, is a renowned Russian model and television personality. She gained international fame as the first model to grace the cover of the 2011 Sports Illustrated Swimsuit Issue.
Over the years, she has been in the spotlight not only for her remarkable career but also for her high-profile relationships with some of the world's most famous celebrities. From Cristiano Ronaldo to Bradley Cooper and Kanye West, her love life has been a subject of much fascination for the public. However, the latest rumors linking her to former footballer Tom Brady have sparked a fresh wave of interest in her romantic escapades. Let's take a stroll down memory lane and delve into the fascinating love life of Irina Shayk.
Know About Irina's Rumored Romance With Tom Brady
The most recent buzz surrounding Irina Shayk revolves around her supposed romance with former NFL star Tom Brady. Reports suggest that they connected at an A-list wedding in Costa Smeralda, Sardinia. Shayk was allegedly seen making a beeline for Brady during the event, sparking rumors of a burgeoning relationship.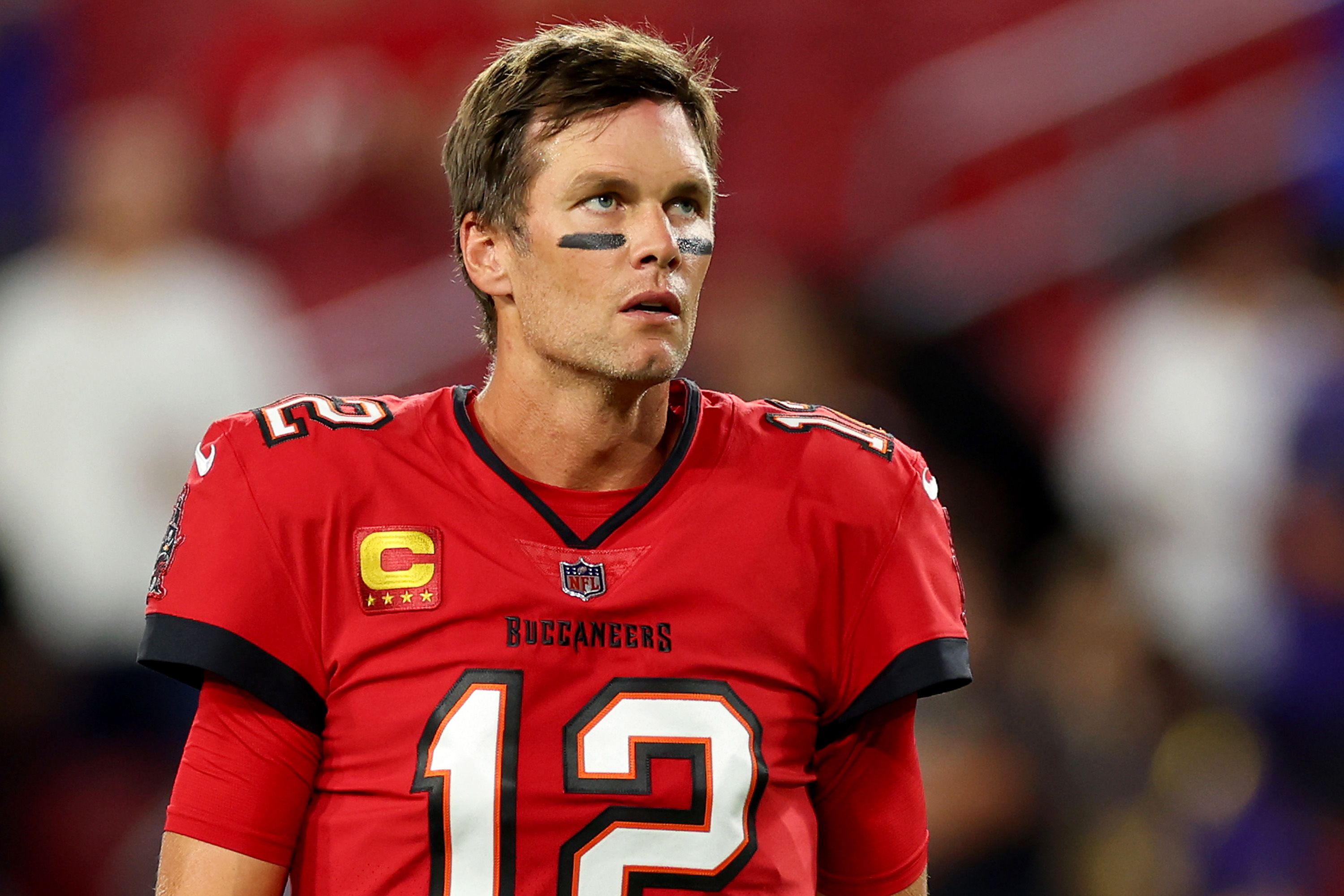 On July 21, 2023, Shayk was spotted with Brady, getting into his car and heading to his Los Angeles home. The following morning, she was seen leaving his house. Although their representatives denied the wedding connection, fans couldn't help but wonder if love was in the air for the two stars.
It's essential to note that as of now, there has been no official confirmation of Shayk's relationship with Brady. However, the rumor mill is abuzz with speculation, and fans eagerly await any updates from either party.
Also Read: Know About Kyle Schwarber's Wife And Their Personal Life
Know About Irina Shayk's Relationship History
The Early Days: Rob Bourdon And Cristiano Ronaldo
Before hitting the A-list celebrity dating scene, Irina Shayk was rumored to have been in a relationship with Linkin Park drummer, Rob Bourdon. Although neither confirmed the dating rumors, reports suggest that they were together from 2007 to 2009.
However, it was her relationship with Portuguese soccer superstar Cristiano Ronaldo that thrust her into the public eye. The couple met in 2010 while filming an ad for Armani and quickly became an "it" couple, gracing red carpets together and being photographed for Vogue España. Their romance seemed picture-perfect until rumors of a split started circulating in 2015. Irina Shayk's comments about the importance of faithfulness and honesty in a relationship fueled speculation that infidelity might have been the cause of their breakup. Shortly after their split, Ronaldo started dating Georgina Rodriguez, with whom he now shares six children.
The Bradley Cooper Era
In the spring of 2015, rumors started swirling about Irina Shayk and actor Bradley Cooper being an item. They finally confirmed their relationship in 2016 when they made a public appearance as a couple during Paris Fashion Week. The news of Shayk's pregnancy further cemented their bond, and the couple welcomed their daughter, Lea de Seine Shayk Cooper, in March 2017.
Throughout their four-year relationship, Shayk and Cooper kept their personal life as private as possible, leading to speculation about their engagement at one point. However, in June 2019, they decided to go their separate ways. Despite the breakup, Shayk spoke highly of Cooper, praising him as an amazing father. Cooper, on the other hand, was last linked to political staffer Huma Abedin.
Also Read: Who Is Betnijah Laney's Husband? A Peek Into Her Personal Life
The Kanye West Connection
Irina Shayk and Kanye West's relationship, although never officially confirmed, sparked intense interest in 2021. The pair had known each other for years, with Shayk starring in one of West's music videos and appearing in his fashion show. In June 2021, they were seen together in France, celebrating West's birthday.
However, their fling seemed to fizzle out amicably later that year. Sources claimed that Kanye's focus was on his children and work, leaving little time for dating. Nonetheless, they remained friendly, and West moved on with Bianca Censori.