Isha Ambani and her husband Anand Piramal were blessed with twins.
Isha Ambani is known for being the daughter of Mukesh Ambani. Isha went to Yale University to study psychology. She then went to Stanford Graduate School of Business to get her MBA. Before she went back to the US, she worked briefly as a business analyst at McKinsey & Company.
Her promotion, which comes after her brother Akash Ambani became chairman of Jio, is the first step in a leadership change in India's richest family. Forbes ranked her second on their list of the "Youngest Billionaire Heiress" in 2008, and her estimated net worth was 471 crore.
Talking about her love life, Isha got married to Anand Piramal, the son of Ajay and Swati Piramal, on December 12, 2018.
Recently, fans were surprised when Isha Ambani and her husband, Anand Piramal, announced on November 19 that they had twins. People have been talking for a while about Isha Ambani and Piramal having children, but every time fans thought Ambani might be pregnant, their hopes were crushed. Now, the Ambani family surprised everyone by saying that the couple had not one but two babies.
Read on to know everything you need to know.
Also read: Who Is Maria Taylor's Husband? All You Need To Know!
Isha Ambani And Anand Piramal Welcome Twins
After the Ambani family said in a statement that Isha had given birth to twins on November 19, many news outlets covered the story. NDTV said the couple had two children, a boy, and a girl. In the statement, the family confirmed that the names of the new babies are Aadiya for the girl and Krishna for the boy. The family said they were "blessed by God" and that both babies are "doing well."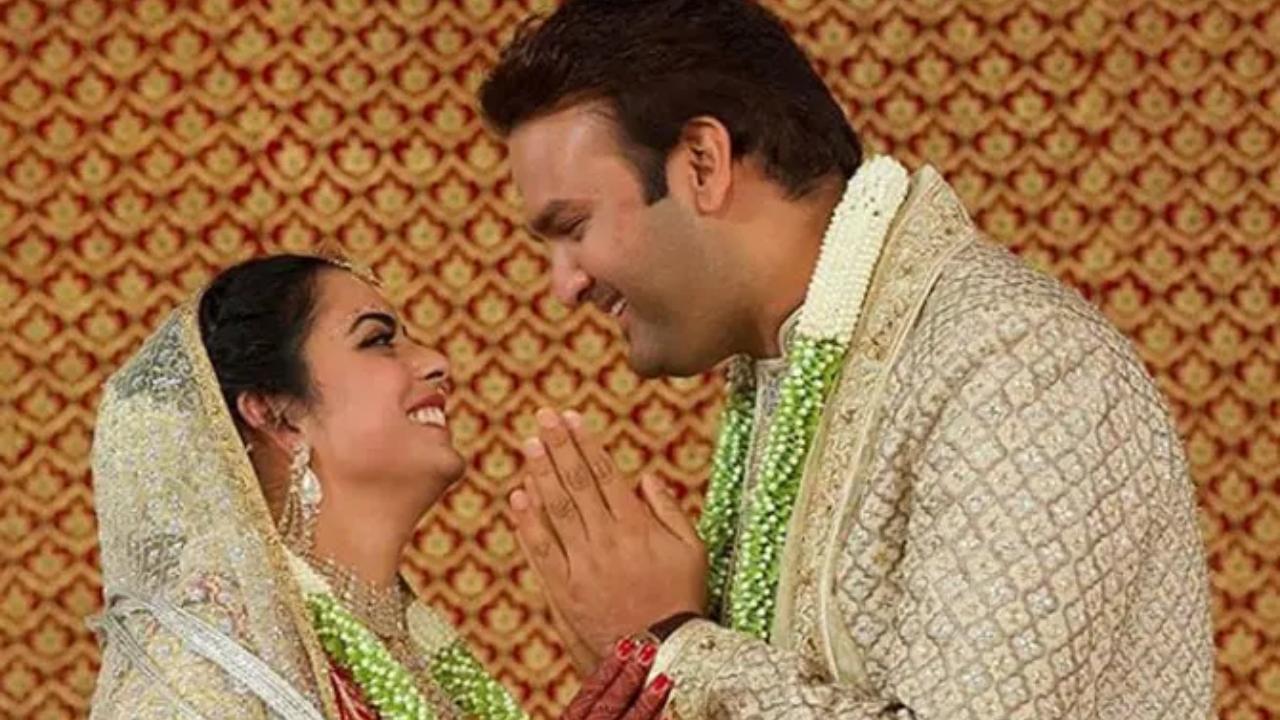 A part of the statement said, "We ask for your blessings and best wishes for Aadiya, Krishna, Isha, and Anand during this most important phase of their lives."
Ambani, who is 31, and Piramal, who is 37, got married in a very fancy ceremony in Mumbai in 2018. Some of the biggest stars in Bollywood, like Amitabh Bachchan, Shah Rukh Khan, Alia Bhatt, and Priyanka Chopra, were there. Beyoncé was a famous performer at their party before the wedding, and Hillary Clinton was also there.
Since then, there's been a lot of talk about Isha possibly getting pregnant. Several videos of her wearing loose-fitting traditional clothes have been cited to say that she was trying to hide her bump.
Who Is Isha Ambani's Husband, Anand Piramal?
Anand Piramal got his Bachelor's degree in Economics from the University of Pennsylvania. He also earned a master's degree in business administration from Harvard Business School.
Both Isha and Anand have degrees from colleges in the Ivy League. Isha graduated from Stanford University, and Anand got his MBA at Harvard.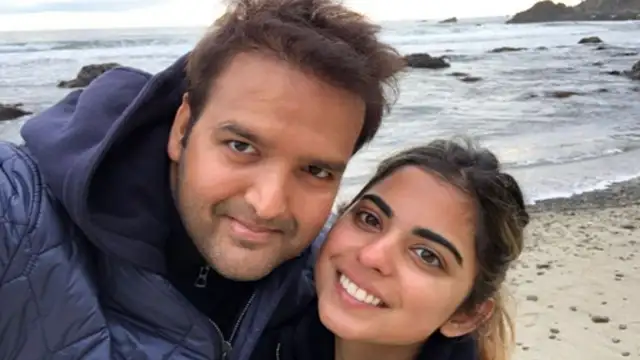 Also read: Is Chanel West Pregnant? Welcomes First Baby With Dom Fenison
Anand is the founder of Piramal Realty, one of India's most respected real estate companies. Before starting Piramal Realty, Anand started Piramal Swasthya, a rural healthcare program that treats as many as 40,000 people every day. Anand is also the Executive Director of the Piramal Group, a worldwide business conglomerate. Piramal Jr. used to be the youngest President of the Indian Merchant Chamber – Youth Wing.
Congratulations to Isha Ambani and Anand Piramal on the birth of their twins.