James Brolin is an actor from the United States who has won two Golden Globe awards and an Emmy. In 1998, he was given a star on the Hollywood Walk of Fame. He is also the dad of actor Josh Brolin.
Recently, James and his wife Barbra Streisand celebrated their 25 years of marriage and James shared his recipe for a successful 25-year marriage with her. He spoke candidly about what works and what doesn't work in a relationship while signing autographs outside ABC Studios in NYC.
When a photographer asked him for advice on how to maintain a good relationship, James emphasized the importance of therapy as a way to keep a relationship strong. James Brolin's recent discussion about his successful 25-year marriage to Barbra Streisand has generated considerable interest in their relationship and the secrets behind its longevity.
If you're one of the many people who are interested in learning more about James and Barbra's relationship and the key to their lasting love, keep reading to discover everything in detail.
James Brolin Shares His Secret Behind Successful Marriage
Barbra Streisand and her husband James Brolin are held together by their love. The couple tied the knot in 1998 and have celebrated many milestones together since then. Their relationship is full of lovely moments and charming photos that have been captured on camera.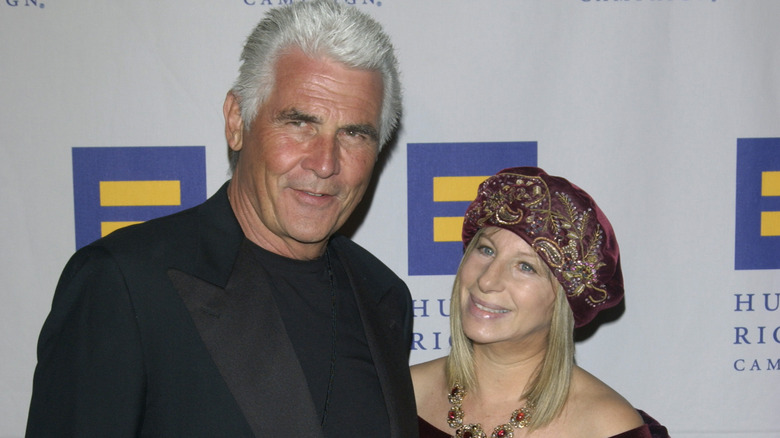 Also read: All About Carol Burnett's Husband, Children, And Net Worth
James Brolin has shared some advice on how to maintain a successful marriage. He suggests that when a couple is stuck in a rut, it might help to bring in a third party, whether it's a professional or not, to help communicate and break down barriers.
In addition, he believes that a little compromise in choosing which battles to fight and sharing emotional moments together can also strengthen a marriage. James also revealed his secret to staying fit at 82 is by following the workout routine of surf master Laird Hamilton.
How James Brolin Met His Wife Barbra Streisand?
James Brolin, known for his role in the 1970s show "Marcus Welby, MD," was first married to Jane Agree in 1966, with whom he had two children, Josh and Jess. They later divorced. He then married actress Jan Smithers and had one more child, Molly. After their divorce, he met Barbra Streisand in 1996 on a blind date arranged by Jon Peters' ex-wife. While they were aware of each other's celebrity status, they had never met before.
Also read: An Inside Look Into Margot Robbie's Net Worth And Personal Life 
After being set up on a blind date, James and Barbra finally met each other. Streisand was surprised to see that Brolin had cut off all his hair and was clean-shaven, unlike the bearded mountain-man type she was expecting. Nevertheless, they hit it off, and Brolin had to go to Ireland to direct the film "My Brother's War," leading to a romance by phone. Soon, the two started living together in November of the same year.
In the summer of 1998, Streisand and James Brolin tied the knot at her Malibu estate, where they had a star-studded guest list including A-listers such as Tom Hanks, Rita Wilson, John Travolta, Kelly Preston, Quincy Jones, and Sydney Pollack.