Jeremiah Trotter is a legendary linebacker with the Philadelphia Eagles. Trotter's unrelenting work ethic, honed while he was a small boy in Texas chopping wood, allowed him to get to the top of his field.  During his prime with the Eagles, Trotter earned the nickname "The Axe Man" for his devastating axe tackles. He played college football at Stephen F. Austin State University. In the third round of the 1998 NFL Draft, the Philadelphia Eagles picked him.
Trotter is one of only four linebackers in Eagles history to have been invited to the Pro Bowl four or more times. The other three are Chuck Bednarik, Maxie Baughan, and Bill Bergey. Trotter has also played for the Tampa Bay Buccaneers and the Washington Redskins.
Jeremiah shared the news that he had recently lost his wife due to breast cancer via Instagram. Many are curious about his wife and their connection after hearing his announcement. Keep reading to find out the specifics.
Know About Jeremiah And Tammi Trotter's Relationship
Jeremiah Trotter, who is a star in the NFL, is married to Tammi Trotter. Tammi and Jeremiah met at Stephen F. Austin University, where they were both students. Together, they have a daughter and two boys who are twins.
Tammi married her college sweetheart, Jeremiah, nine years ago. For the past nine years, she and Jeremiah have worked together on different business projects, including the Jeremiah Trotter Foundation. Through research and education, this group, which was started in honor of her husband's late sister and father, wants to bring attention to and get rid of diabetes.
In 2000, the couple and their business partner Mike Geselbracht opened a salon in Willingboro, New Jersey, called T&I Unis*x Salon. Together with Geselbracht, they opened Trott's Spot Car Wash in Cherry Hill, New Jersey, in 2003. They also own two car washes in the nearby town of Voorhees. The Cherry Hill, New Jersey car wash is no longer open. Trotter also has a beach house on the famous Ocean City boardwalk between sixth and seventh streets near the Wonderland Pier.
Also Read: Meet Jillian Michaels' Wife: Is She Married To DeShanna Marie Minuto?
Know About Jeremiah Trotter's Wife, Tammi Trotter
Tammi Trotter was a business owner and realtor in New Jersey. Tammi had a Bachelor of Science in Rehabilitation from Stephen F. Austin State University, which she got in 1998. This mother of three young children rarely had free time, but she was a "team mom" to all of their activities even though she was active in the community.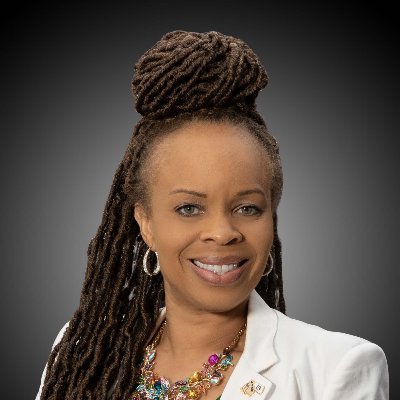 Tammi was a religious and prayerful woman. Tammi found balance in her busy life by meditating and working out every day and studying the Bible once a week. She enjoyed cooking, traveling, trying food from different cultures, the arts, and meeting new people.
Also Read: Know About Ed Sheeran's Wife As She Had Tumor During Pregnancy
The Couple Has Three Kids
The couple has three kids. Trotter lived in Hainesport, New Jersey when he was playing for the Eagles. In September 2019, Trotter's son, Jeremiah Trotter Jr., a junior at St. Joseph's Preparatory School in Philadelphia, announced that he would play for the Clemson Tigers. Josiah, Jeremiah Jr.'s little brother, also plays for Prep. Both boys are linebackers, just like their dad.